The AGS State Affiliates offer professional education, networking and advocacy at your local state level. Since the program was launched in 1991, the AGS state affiliates have proven to be an effective force for increasing the quality of geriatrics education and shaping healthcare legislation.
The Council of State Affiliate Representatives (COSAR) is the governing body of the AGS State Affiliates. To learn more about COSAR, contact amorris@americangeriatrics.org. 
Download the State Affiliate HandbookClick here to access State Affiliate templates, tools and resources. 
Congratulations to our 2019 State Affiliate Achievement Awardee- The Minnesota Association of Geriatrics Inspired Clinicians!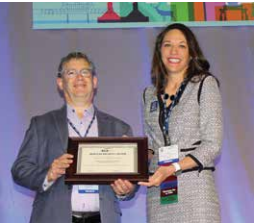 Select your state below to learn more. Don't see your state listed? Start your own. Contact: amorris@americangeriatrics.org