American Geriatrics Society Newsletter (2022: Volume 53, Number 3)
AGS Partners with Phairify to help geriatricians build their best careers
The current benchmark metrics that geriatricians are accountable for are informed by low quality data with only hundreds of responses across the nation, and which does not necessarily reflect the scope of a geriatrician's work given the heterogeneity of geriatrics care in various settings. Yet this limited, regional data formulated from casual information sharing is used to negotiate compensation, benefits, work portfolios, and other conditions. In addition, the uncertainty around negotiating and renegotiating employment contracts has left many physicians wondering if their compensation and benefits package aligns with their peers. Without objective data based on specific, meaningful metrics, it is difficult to come to the table with information that will assist in determining one's value and worth to an employer. In the longer term, these systematic issues may complicate the process of setting and achieving career goals and aspirations and obstruct geriatricians' ability to understand their professional value and worth.
In response to these specific challenges facing geriatricians, the AGS has partnered with Phairify to provide members with exclusive, free access to a new tool– the Physician Value Exchange (PVE). The PVE is a web-based platform that provides aggregated market intelligence covering a range of topics that are specialty-specific and designed to provide insight at every stage of a geriatrician's career. 
How does it work?
Once an AGS geriatrician member contributes to the PVE by completing an initial online survey form, they will have immediate and unlimited access to data that will enable them to understand how their current employment compares with their peers. Armed with real-time, independent data, geriatricians will be empowered to navigate the job negotiation process. 
The PVE is only as good as the data it receives so the more members that participate, the more robust and meaningful the data will be. Benefits for AGS members who participate include access to view and filter the aggregated PVE market intelligence. They will be able to use the data to benchmark their professional value by comparing compensation packages to others with similar years in practice, practice type, compensation plan, and in similar geographic areas. The PVE also builds a personalized profile for jobs that match career ambitions identified by the study answers provided.
They can also use the platform and market intelligence of the PVE to personalize the metrics for jobs they want to learn about (e.g., compensation, benefits, responsibilities). Our geriatrician members will have access to a dashboard to then view job match alerts or update their desired job requirements.
When will the PVE be available to AGS geriatrician members?
The first survey will be disseminated to AGS geriatrician members in September 2022. Members will receive an email invitation with instructions on how to register. After registering, you will be asked to complete the 10-minute, anonymous survey. 
What kind of questions will be covered in the survey?
The survey consists of a set of standard core questions about where you are in your career currently and where you want to be related to compensation, benefits, practice setting, workload and productivity, call requirements, etc., which represents your personalized career goals, or Ideal Career Opportunities (ICOs). 
Will survey responses be anonymous?
All responses to the survey are completely anonymous. There will be no way for Phairify, the AGS, or any other party to identify any survey respondent. Phairify never collects your name, address, or employer/practice name and prospective employers have no way to contact a member directly. 
When will the data be accessible by members?
Once a member has completed the survey, they will have immediate access to the aggregated data. Market intelligence from the PVE will continue to grow as more and more geriatricians participate; members will have access for constant review and refinement to stay current, and metrics can be adjusted to address evolving personal or professional goals.
Does the PVE provide access to available job opportunities?
Employers and recruiters pay for access to aggregated specialty data and anonymous job profiles to build market relevant and desired job opportunities.
Phairify posts anonymous Ideal Career Opportunities (ICOs) to the PVE for employers and recruiters to review and meet, and the PVE alerts you to matching job opportunities which geriatrician members can elect to pursue or ignore.
Through the PVE, geriatrician members can create an unlimited number of ICOs. For example, it provides the ability to learn about opportunities in any practice setting in your current location offering 10% more than your current compensation package. Filters can be adjusted based on whatever criteria is relevant to achieve your career goals.
What should I do next?
Prior to the study launch, AGS geriatrician members will receive a Study Guide to assist with getting started and making the most out of the PVE. In the meantime, you can visit Phairify's FAQs. 
Keep an eye out for an email invitation with instructions on how to register, complete the 10-minute survey and immediately access the data. 
The AGS looks forward to empowering our geriatrician members to take advantage of the PVE's benefits and take proactive steps to manage a successful, fulfilling career.
 
AGS/ADGAP Leadership & Life Skills Curriculum supports future leaders in geriatrics
The AGS/ADGAP Leadership & Life Skills Curriculum (LLSC), available exclusively for free to AGS Fellows-in-Training and Early Career Professional members, is a self-guided curriculum focused on developing a broad range of practical leadership, life and career related knowledge and skills needed throughout your career. This online curriculum includes self-guided educational modules and audio companions, along with supplementary exercises and resources.
After completing the course, participants will have learned the skillset needed to help build a successful professional career in geriatrics. Throughout the course, you will analyze your own leadership style, practice teaching skills, and build a set of tools to combat burnout, improve communication and cultivate emotional intelligence. The course's exclusive Online Community supports participants through a virtual forum to network and share helpful information as well as connect with the AGS/ADGAP Leadership & Life Skills Curriculum Faculty.
Caitlyn Kuwata, MD, enrolled in the the original version of the course for 2019-2020 and subsequently was involved in developing and authoring modules and facilitated workshops for the 2021-2022 cohort. She shared her thoughts on how the course influenced the choices she made in her career and how members can benefit from signing up.
Why do you think it is important for Fellows and Early Career Professionals to enroll in LLSC? Why are these topics important at this stage of your career?
It is important for fellows to enroll in this course because it provides a type of education that is often not regularly addressed in medical education and is vital in creating a sustainable and rewarding future. This course provides an introductory framework to developing leadership skills and can be applicable for all levels of learning or experience. These topics are valuable at any stage of a career, and I personally felt that having these skills eased my transition from fellow to an attending, as they helped me navigate my new surroundings and work relationships. I was able to decipher what was most important to me which allowed me to pursue roles/activities that have been fulfilling and reduce a sense of being overwhelmed. It also helped me develop skills that have improved my resilience in helping me prevent and combat burnout.
What part of the curriculum did you enjoy the most?
The part of the curriculum I enjoyed the most was having the opportunity to interact and speak with others in the field at different stages of their careers during the webinar sessions.  It brought the leadership material to life and provided relatable examples. It's really eye opening to realize that others go through similar experiences and challenges in medicine. It was also very inspiring to see examples of how faculty have used these leadership skills to navigate difficult times. Within the curriculum the topics I enjoyed the most were team development and communication styles as I felt that it immediately relevant to use in my own outpatient clinic that was undergoing some changes and growth.
How did participating in the curriculum impact your career? 
This curriculum helped my own leadership skills grow past my previous comfort zone. It helped me see the potential within myself to be able to help make changes for myself and others. It also gave me the confidence to try new opportunities, which in turn has shaped a career I enjoy. The most important thing I learned through this curriculum is everyone can be a great leader, and the skills to do so can be broken down into small and approachable techniques.
In what ways do you think the curriculum is important for the geriatrics profession?
There are simply not enough geriatricians to care for all the older adults. To maximize their ability to help this vulnerable population, geriatricians often asked to be the leaders at the organizational level and beyond. This course provides the first steps in developing this skillset to be great leaders.
The deadline for registration is September 23, 2022. The Curriculum Kick-off Workshop and Orientation will take place on September 30, 2022.
The AGS/ADGAP LLSC participants will have access to the Online Educational Modules and an exclusive Online Community thru July 31, 2023. 
For more information and to register for the LLSC, CLICK HERE. For additional questions about the AGS/ADGAP Leadership & Life Skills Curriculum, please contact: Elisha Medina-Gallagher, egallagher@americangeriatrics.org.
AGS360° with Nancy E. Lundebjerg, MPA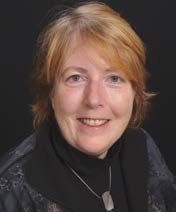 In early August, I reviewed the site design for our online home for the AGS/AGING LEARNING  Collaborative Multiple Chronic Conditions Curriculum (MCC Curriculum). I am not going to lie – as a first time NIA-funded principal investigator, I was very excited to see this tangible evidence that we were on the cusp of publishing the first modules in this new curriculum. As Pete Hollman (AGS President at the time) reported in his first quarter 2022 column, we are creating this new curriculum with funding from the National Institute on Aging (NIA) in collaboration with the Health Care Systems Research Network (HCSRN)-Older Americans Independence Centers (OAICs) AGING  Initiative.  
 
Our collaborative is designing an innovative, multi-disciplinary, clinical, and translational geriatrics-relevant research curriculum to reach emerging clinician and translational investigators (T2-T4).  It is exciting to be at the stage in our work where we are on the cusp of launching our first four online educational modules, a virtual learning community, podcasts, and teaching slides, all slated to be published and available online by the end of 2022.
Our domains for this first set of modules are: 
Basics of MCCs and Aging: Epidemiology, Biology, and Implications for Care and Policy 

Inclusion Across the Lifespan, Health Equity, and Vulnerable Populations

Data, Measures, and Measurements

Research Design. 
Even more exciting is that we've begun to work on an additional four domains that will be launched in 2023: 
Being an MCCs researcher,

Patient, Family Caregiver, and Other Stakeholder Engagement,

Novel Analytic Approaches, and

Implementation Science and The Learning Healthcare System.
We've been fortunate to have a wonderful group of collaborators including Jerry Gurwitz, MD, AGSF, Chief of the Division of Geriatric Medicine at the UMass Chan Medical School who is serving as co-principal investigator on the grant. Our Domain Co-Chairs (see table) have enlisted a talented group of authors and we are grateful for their expertise. We look forward to highlighting our authoring teams as we publish each domain.   
 
There is a point in every publication timeline where attention turns to spreading the word so that everyone is aware that something has been published. In the trajectory of this curriculum, we are now at that point and I am hopeful that AGS members will help us to get the word out to their colleagues – particularly those who are trainees and early career investigators.  To sign up to be notified when the curriculum starts to come online, visit:  https://www.americangeriatrics.org/programs/agsaging-learning-collaborative-r25-grant or scan the QR code in this article.  
 
We also will be launching a virtual learning community this fall which will include access to the AGS online mentoring program for participants. Look to the AGS weekly listserv for notices about the accompanying webinar series and podcasts featuring interviews with our authors and the Co-Chairs of each domain.  Looking ahead to #AGS2023, we will be offering a workshop focused on helping AGS members to become MCCs champions. 
 
I would be remiss if I did not express my gratitude to the many AGS members who encouraged us to apply for R25 funding for this curriculum from the NIA and particularly grateful to Jerry Gurwitz for his partnership as well as the generosity of the HCSRN-OAICs AGING Initiative in helping us to define our domains and approach to this work.  We should all be #AGSProud of what has been achieved to date, and we look forward to working with all of you to spread the word about this great new AGS resource for investigators with an interest in including people with MCCs in their research and advancing the science of MCCs in older adults.  This project is foundational to our collective efforts to create a future where we can contribute to our communities and maintain our health, safety, and independence as we age.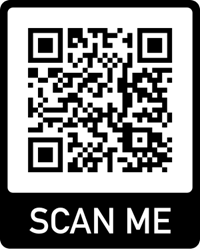 AGS Experts Dive into CY 2023 Medicare Physician Fee Schedule Proposed Rule
In July, the Centers for Medicare and Medicaid Services (CMS) released the Medicare Physician Fee Schedule (MPFS) Proposed Rule, which outlines updates to Medicare reimbursement and payment policies for Calendar Year (CY) 2023. 
Reviewing and responding to the MPFS is a significant undertaking, and one of our top policy priorities at the AGS. Our comments over the past few years have been instrumental in ensuring the needs and expertise of geriatrics health professionals inform CMS's plans and guide how those plans take shape in care for us all as we age. 
As this newsletter went to press, AGS experts, staff, and consultants were still reviewing the 2,000+ page proposed rule for 2023 and developing our feedback. The proposed changes include: 
An extension of certain temporary telehealth flexibilities for 151 days after the end of the public health emergency
Updates to Evaluation and Management (E/M) coding guidance
Updates to Accountable Care models
Updates for the Quality Payment Program (QPP) and Merit-based Incentive Payment System (MIPS) Value Pathways including:

Development and implementation of health equity measures
Implementation of a plan to improve care for Lesbian, Gay, Bisexual, Transgender, and Queer patients 
Final comments on the 2023 MPFS Proposed Rule are due to CMS by September 6th and will be posted on the AGS website at https://www.americangeriatrics.org/where-we-stand/payment-services-olde…. A Final Rule wherein CMS states their final policies will be issued in early November and take effect on January 1, 2023.
From Our President: Michael Harper, MD, AGSF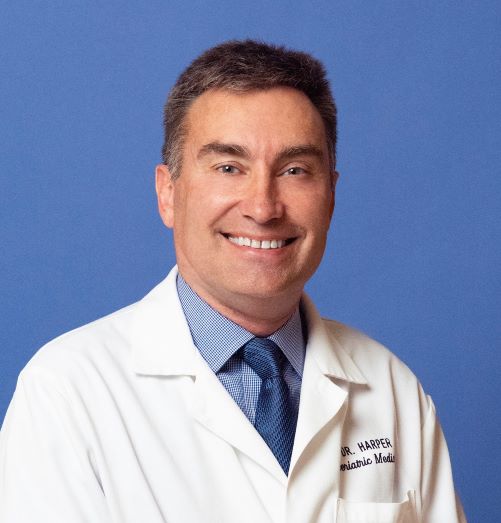 Every day, I am rewarded by the difference that I can make in a patient's life because I've been trained to understand the complex nature of their problems and I'm focused on ensuring that the care I provide is consistent with their goals for that care. Most days, I stand in awe of how resilient the older adults in my care are even as I wonder if I will have this same resilience as I age.  I know from discussions with colleagues and available data that geriatricians are amongst the happiest of physicians and I think that is precisely because our skills in managing complexity make measurable and meaningful differences in the lives of older adults.
I also know that geriatricians are among the lowest paid physicians as reimbursement for procedural care has outstripped reimbursement for primary care. As a country, the United States is grappling with the lack of access to primary care that this has produced in both rural and urban areas.  At AGS, we have been focused on improving reimbursement for the type of care that geriatricians and other geriatrics health professionals who bill on the physician fee schedule provide. For a good summary of our earlier work, I encourage you to read this article that reflects on our work to enhance the codes that are available to us on the fee schedule – Hard Work, Big Changes: American Geriatrics Society Efforts to Improve Payment for Geriatrics Care.  As I write this, the AGS policy team and leaders are hard at work on our annual comments on the Medicare Physician Fee Schedule (MPFS) – one of the many ways in which we continue to work to improve the MPFS, the driver for our fee-for-service system and the foundation for efforts to move to value-based care.  
Even as we continue to prioritize our work to influence payment policy at the national level, we have been thinking about ways that we can support AGS geriatrician members to have a better understanding of their worth. We are also committed to supporting our geriatrics academic program directors and others who are negotiating with C-Suites, historically only armed with flawed productivity data that does not accurately reflect the true value of a geriatrician's work through the entire interaction with a patient.
The lack of good data to support the value of geriatrics care is why I am particularly excited about our new partnership with Phairify (see our cover story for more details). Through this partnership, AGS will be offering a professional practice and career management platform (the Physician Value Exchange or PVE) that is tailored to the practice of geriatrics. Like me, most geriatricians have practices that encompass multiple settings and one of our goals with this new platform is to capture the complexity of how we practice. To do that, we will need our AGS members to be responsive to the survey that will be launching  this fall.  The first part of the survey will walk AGS geriatrician members through a set of core questions and, based on the settings of care you select, you will get additional questions that will be specific to the setting(s) of care you practice in.  In return for completing the survey, you will gain access to objective data that can inform compensation negotiations with potential employers. The more members that participate means the data we generate will have more value. Quite frankly, I wish this tool was available when I was embarking on my career as a geriatrician and negotiating my first job. It would have helped me to understand my own value and, equally as important, to capture the value of the team-based care that geriatrics is known for. 
The reality is that under-valuing the care that geriatricians provide impacts our geriatrics advanced practice nurse colleagues who bill on the fee schedule and affects the compensation we can provide to the critical members of our interprofessional teams who play such an important role in providing high-quality care for older adults. Even as I wish that I had access to this type of tool when I embarked upon my own career, I know that the aggregate data we collect through the PVE platform will help us here at UCSF and other geriatrics academic programs to make the geriatrics business case to our own institutions. That data will also help AGS in its legislative and regulatory work. Personally, I know I'll be a better advisor to our graduating geriatrics fellows when they are pursuing their first jobs.
AGS has been addressing the value of geriatrics care in the United States for over two decades and our journey is likely to continue well beyond my tenure as AGS President. I see this new partnership as a way that we can come together to generate data that accurately represents our collective experiences as geriatricians.  I encourage all of our geriatrician members to be on the lookout for the launch of this new tool and to complete the survey.  I know that no matter where you are in your career, understanding your own value and worth is important and foundational to a successful career.  I also know that even as we work collectively to be sure reimbursement accurately captures the value of geriatrics care, we will continue to be rewarded on a daily basis by the meaningful ways in which we help those in our care to age with dignity.  That knowledge brings me joy. 
Geriatrics experts explore cardiotoxicity at AGS/NIH funded U13 Virtual Bench to Bedside Conference
More than 80 experts and new investigators from a wide range of disciplines in the field of aging came together virtually to discuss the interface between cancer and heart disease in the latest and final joint AGS-NIA conference held this past July. The AGS-NIA "U13" Bench to Bedside Conference has stimulated new research collaborations between patients, geriatricians, oncologists, and cardiologists who set out to tackle common yet unsolved clinically important issues at the interface of aging, cancer, and cardiovascular disease. 
Cancer and cardiovascular disease (CVD) – the two leading causes of death for older Americans – often occur concurrently. For instance, cardiotoxicity from cancer treatment is the most common cause of CVD in cancer survivors and can develop into all sorts of different cardiac complications depending on how the cancer treatment affects biological mechanisms. Clinicians and healthcare professionals across disciplines are faced with the unique challenge of delivering patient-centered, high-quality care for older adults with either or both cancer and CVD while mitigating unnecessary risk of morbidity or mortality of the other. 
Expert attendees gathered virtually in sessions to address mechanisms of co-development of CVD and cancer. Conference attendees shared updates on the latest research developments, including a promising study called Targeting Aging with Metformin (TAME), a trial tracking +3000 individuals aged 65-79 to determine whether metformin can delay the development or progression of age-related chronic diseases such as CVD and cancer.  
Specific attention was given to strategies of improving shared decision-making between cardiology and oncology as a means of improving a preventive medicine approach. There is still a lot to be learned about the complexity of managing comorbid CVD and cancer, however we do know that they share many risk factors that can be mitigated through lifestyle changes like diet and exercise. Conference attendees emphasized the clear need for a comprehensive geriatric assessment as a standard for evaluation across the treatment plan. An additional conference highlight were presentations on equitable access to clinical trials and healthcare for all older adults which addressed the critical need for clinical trials to improve representation from racial and ethnic minority populations as well as individuals of lower socioeconomic status, LGBTQ+ individuals, etc. 
The AGS-NIA U13 conference on Cancer and Cardiovascular Disease was the third and final in a three-part series designed to provide updates on cutting-edge research and facilitate collaboration among experts. Editorials summarizing each of the three conferences are available, at no cost, in the Journal of the American Geriatrics Society (JAGS). 
Since 2004, the AGS has convened scientific conferences focused on emerging issues in aging thanks to sustained funding from the National Institute on Aging (NIA) under the National Institutes of Health (NIH) Research Conference Grant Program. Previous conference topics have addressed research and clinical needs in areas such as: Osteoporosis and Soft Tissue Disorders (2019), Sensory Impairment and Cognitive Decline (2017), Urinary Incontinence (2016), Sleep and Circadian Rhythms (2015), Delirium (2014), and so on.  
The AGS is looking forward to its upcoming 2022 conference series on the topic of resilience in healthcare. In 2021, the NIA awarded the AGS over $173,000 in funding across five years to support three additional conferences that will examine resilience through the lens of what is needed at the bedside as well as address basic, clinical, and population health research. The overarching goal of the current series, "Overview of the Resilience World – State of Science (2022)", will be to identify how aging affects older adults' health to varying degrees as a means of forming a roadmap for future resilience research. 
 
Kudos to Our Amazing Board/Committee Leaders
At the #AGS22 Member Business Meeting, incoming Board Chair Peter Hollmann, MD, AGSF, and new AGS President G. Michael Harper, MD, AGSF, honored the following outgoing Board and Committee members for their exceptional service. 
Our Outgoing Board & Committee Members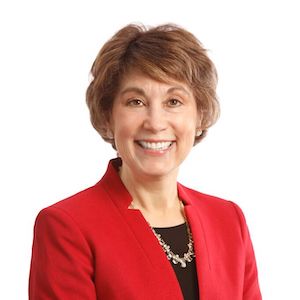 We thank Annie Medina-Walpole, MD, AGSF, for leading the AGS Board as its chair with grace as we navigated the challenges of the pandemic. She has been co-leading the AGS's work on diversity, equity, and inclusion with Lena Makaroun, MD, and CEO Nancy Lundebjerg, MPA, and will continue to do so even as she steps away from the AGS Board. She serves as the Paul H. Fine Professor of Medicine, Chief of the Division of Geriatrics & Aging, and the Director of the Aging Institute at the University of Rochester. In addition to her work as President and Board Chair, Dr. Medina-Walpole has served as the Co-Editor in Chief of the Geriatrics Review Syllabus, Co-Chair of the Junior Faculty Task Force, Chair of the AGS Teacher's Section, and as the 2008 Annual Scientific Meeting Chair. 
We express our sincere gratitude to Kyle Allen, DO, AGSF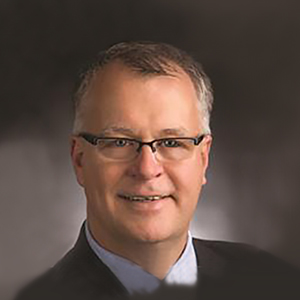 for the leadership abilities and knowledge of health systems he contributed to the work of the AGS. He has served as a member of the Health Economics and Technology Committee and the Health Systems Committee. Dr. Allen serves Chief Medical Officer for Patriot Home Care and as Advisor for Administration for Community Living, Department of Health and Human Service to the Partnership To Align Social Care Learning Action Network. 
We applaud Sharon Levine, MD, AGSF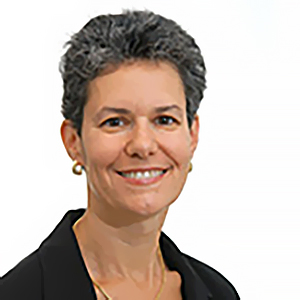 for her tireless work in shaping the Annual Scientific Meeting over several years through abstract review and her participation in the mentorship program. She has been a powerful AGS leader who has served in many roles including as member of the Education Committee, the Steering Committee of the ADGAP Fellowship Directors Group, and the AGS-SGIM Geriatrics interest group. Dr. Levine teaches students, residents, and fellows at Massachusetts General Hospital, makes home visits to frail, homebound older adults, and works to develop educational programs in geriatrics. 
We're so grateful to Lena Makaroun, MD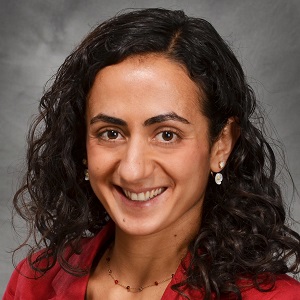 for her term as our first ever ex-officio Board member representing early career professionals. With a particular interest in the intersection between health systems and healthy equity, Dr. Makaroun researches elder abuse and health-related social risk factors for older adults at the VA Pittsburgh Healthcare System and the University of Pittsburgh. Before joining the AGS Board in 2018, she served as the Fellows-in-Training section chair. In addition to her work with the Board, Dr. Makaroun has co-chaired with Annie Medina-Walpole, MD, AGSF, our Intersection of Structural Racism and Ageism Initiative, which she will continue to do so as a newly appointed member of the AGS Research Committee. 
Our outgoing committee members also have given greatly of their time and talents. Our sincere thanks to: 
Heidi White, MD, MHS, Med, CMD, AGSF and Nina Flanagan, NP, PhD, GNP, BC, APMHCS from the Clinical Practice and Models of Care Committee.
Emily Hajjar, PharmD, MS, BCPS, BCACP, BCGP and J. Michelle Moccia, DNP, ANP-BC, CCRN, GS-C from the AGS/ADGAP Education Committee.
Florentino Abueg, MD, Stephen Bonasera, MD, PhD, and Michael Malone, MD from the HSI-ETC Committee.
Tom Jackson, MD, MBBS, MRCP from the Professional Education Executive Committee.
Christine Bradway, PhD, RN, FAAN, AGSF, Ted Johnson, MD, MPH, AGSF, and Caroline Vitale, MD, AGSF from the Program Committee.
Louise Aronson, MD and Shelley Bhattacharya, DO, MPH, FAAFP, AGSF from the Public Education Committee.
George Taler, MD from the Public Policy Committee.
Jessica Colburn, MD and Deb Saliba, MD, MPH, AGSF from the Quality Performance and Measurement Committee.
Lorraine Mion, RN, PhD, Camille Vaughan, MD, MS, AGSF, and Heather Whitson, MD from the Research Committee.
Our Outstanding Committee Service Awardees
Our Outstanding Committee Service Awardees are members who have made extraordinary contributions through our committees. Congratulations to:
Helen Fernandez, MD, MPH and Chandrika Kumar, MD, FACP, AGSF from the AGS/ADGAP Education Committee;
Heidi White, MD, MHS, Med, CMD, AGSF from the Clinical Practice & Models of Care Committee;
Joseph Dixon, MD from the Ethics Committee;
Brooke Salzman, MD from the Ethnogeriatrics Committee;
Louise Aronson, MD from the Public Education Committee;
Audrey Chun, MD from the Public Policy Committee;
Claire Davenport, MD, MS from the Quality & Performance Measurement Committee; and 
John Batsis, MD, AGSF and Heather Whitson, MD from the Research Committee.
Why I'm an AGS Member: April Ehrlich, MD
I grew up in my family's trailer park in rural Arizona raising cattle and sheep. If you told me then I would be a geriatrician one day, I would not have believed it. My first encounter with octogenarian
healthcare was with my Great Aunt Mary, who was my surrogate grandmother growing up, and taught me how to "eat like a lady." When I was 9 years old, we went to visit her, but this time was different. The color was gone from her body, her hair was grey, and her eyes were closed. I was too afraid to talk to a woman I loved dearly. I didn't know it then, but this was my first experience with home hospice. She died an hour after I left.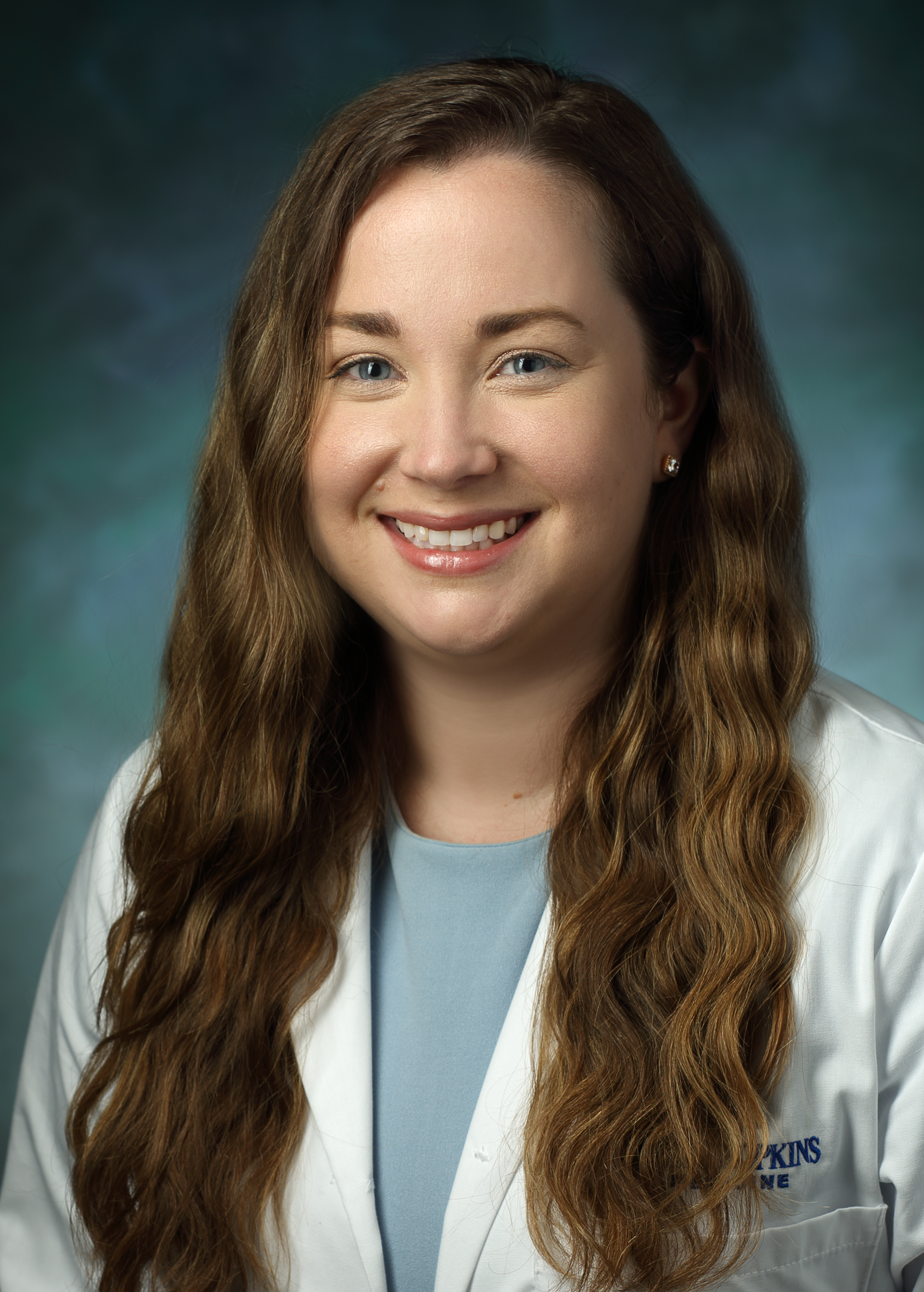 I carried the guilt of being afraid to say goodbye with me as I decided to go to college. I was involved in scientific research and interested in physiology, but something was missing. So, sort as of an amends for my 9-year-old self, I started volunteering for a hospice agency. My life changed in those years. I learned the value of a story, and what amazing stories they were. I learned about the struggles older adults face and how to hold their hands through it. I didn't have the language at the time, but I learned to focus on what mattered most. I finally found the missing piece: passion. 
In medical school, I sought out ways to increase my knowledge of healthcare for older adults. I found a mentor in Dr. Mindy Fain at the Arizona Center on Aging who taught me all about frailty and how care for the older adult requires complex understanding of the physiology of aging. She introduced me to the American Geriatric Society and accompanied me to my first meeting as a medical student in 2018. At that meeting I met many additional mentors including Dr. John Burton and members of the Johns Hopkins University Division of Geriatrics, who eventually became my colleagues during my residency at Johns Hopkins Bayview and subsequent fellowship with the division.  
Over the years since that first meeting, I have been blessed to attend several in person meetings despite the pandemic, and to meet so many friends and colleagues across the country that make a difference for older adults ever day. This is why I am an American Geriatric Society member and have been since I was a student. It's the people. There is a passion that is palpable in the AGS across all fields of geriatrics given the unifying goal of improving the health, independence, and quality of life of all older people. For instance, I may be researching ways to make surgery safer for older adults, but at the AGS I can not only share my piece of the puzzle, but also see the awesome work my colleagues are doing across fields, putting our pieces together to make a beautiful picture.  
My joy I feel being a part of this community has led me to become involved in leadership and I am now starting my time as the new American Geriatrics Society Early Career Professional Ex Officio Board Member. I have finished my Clinical Geriatrics Fellowship and am now completing two years of research training as a Post-Doctoral Research Fellow supported by the NIA Training Program in Health Services and Outcomes Research for Aging Populations T32 under the mentorship of Dr. Cynthia Boyd and Dr. Esther Oh. I will also be pursing an MHS in Clinical Investigation at the Johns Hopkins Bloomberg School of Public Health. 
I look forward to many years of forming great pictures of the future of geriatrics with my friends and colleagues in the AGS. As I look back on all the lessons my Great Aunt Mary taught me, I now know the value of her story and focusing on what mattered most to her in that time - being home surrounded by loved ones - was the most pivotal. It just took me some time and mentorship from other geriatricians, like those you meet in the AGS, to learn it. 
 
Tip Sheet: What You Need to Know: Flu Vaccines for Adults
Print and share this tip sheet from HealthinAging.org with patients and caregivers!