American Geriatrics Society Newsletter (2021: Volume 53, Number 1)
MARK YOUR CALENDAR: MENTORSHIP OPPORTUNITIES ABOUND AT #AGS22 AND BEYOND
Mentorship Opportunities Abound at #AGS22 And Beyond
Every year, the AGS Annual Scientific Meeting serves as the premier gathering place for health professionals, researchers, educators, and advocates in geriatrics to learn about the latest innovations and clinical recommendations to provide top-notch care for older adults. The learning, collaborating, and networking that occurs at the annual meeting is not to be missed—and #AGS22 (May 12-14) will be no different.
This May, more than 2,500 geriatrics professionals from across the country will convene in Orlando, FL for #AGS22, and even more will watch session recordings online. Whichever way you plan to attend #AGS22, one thing is certain: it's important to set aside time for networking and mentorship.
Luckily, AGS has two fantastic programs to serve your mentorship needs: whether it's a one-time meet-up at the AGS annual meeting or a longitudinal mentorship that takes place virtually.
The In-Person Mentorship Program at #AGS22
A long-time annual meeting favorite, the AGS Annual Meeting Mentor Program is facilitated by the AGS Junior Faculty Special Interest Group, which organizes the matching of mentors and mentees based on the profile information participants submit.
"It's a labor-intensive process—SIG members have to block out several hours over one day in April for us to conduct the match, and we do plenty of reading applications and strategizing beforehand," said Greg Oullette, MD, who has spearheaded the matching process for in-person meetings. "But the results are always incredible. We have stories of folks who met through this program years ago, who remain in touch and look forward to meeting up again at AGS each year."
After the SIG completes mentor and mentee matches, participants are sent their match results via e-mail. Mentees are given their mentors' contact information and encouraged to start the conversation via e-mail or phone introductions, so that they can plan a date and time to get together during the conference.
"We really stress to the mentees that they're responsible for managing their relationship and the time they spend with their mentors," Dr. Oullette said. "It's a great idea to put together a meeting agenda before you get together, so that you can make sure your most burning questions are answered."
His last bit of advice for mentees? "Do some research on your mentor before you meet," he said. "Don't spend precious time asking them things you can Google. Dive deeper into the conversation, so that the experiences they share with you can help you apply solutions to your own experiences."
To participate in the #AGS22 mentorship program, register for the annual meeting at Meeting.AmericanGeriatrics.org. Be sure to check off your interest in the program during your registration, and then keep an eye on your email for next steps.
Mentorship Anytime, Anywhere: Join Virtual Mentor Match
In 2021, AGS rolled out a new virtual member benefit: a Mentor Match program that was built into MyAGSOnline, an exclusive digital membership community.
The program offers the opportunity to develop and maintain a mentoring relationship based on your specific needs, including long-term and situational mentoring across disciplines and career stages. With input from various AGS representatives across networks and special interest groups—including trainees, junior faculty, fellowship program directors, and the Women in Geriatrics SIG—the program allows mentors and mentees to create a customized and detailed online profile, with the functionality and flexibility to meet a variety of needs.
"It was so important to consider all kinds of scenarios that would ensure members feel confident using the program and can get out of it what they need," said Liz Phung, MD, who served on the program's planning workgroup as an early career professional representative. "One great aspect of the program is that the only people who can view a mentee's profile are those who the mentee sends a mentor request to—so the mentee is in control of who can see the information they are providing as they seek out mentors."
Mentors and mentees can sign up for the program via a simple, 2-step process. The first step is to add a profile picture and a short bio. Then, mentors and mentees fill out an enrollment form which allows them to check off a variety of interests and further define the type of mentorship desired.
After submitting this information, mentees can search the Mentor Directory and click on individual profiles to learn more and request a mentor. Mentor requests can be customized for the mentee to write a personal note, which is sent to the mentor's e-mail. Mentors are then able to accept or decline the mentorship electronically.
"It's a great skill-building environment, both for mentees and mentors. The mentee is able to take on the management of the mentorship to determine what will be discussed and how often they want to connect," said Dr. Phung. "On the other side of that coin, the opportunity to be a virtual mentor is so rewarding, and it's more accessible for those serving as mentors for the first time."
Dr. Phung's advice for mentors and mentees: "The AGS Annual Meeting is a fantastic way to get together with a mentor or a mentee who you've connected with virtually. If you're both attending #AGS22, set aside some time to meet in person. Even if you're not going to be in Orlando, but you're registering for the on-demand sessions, you can turn that into an opportunity to discuss together the things you've learned from session recordings."
To participate in the virtual AGS Mentor Match, visit MyAGSOnline.AmericanGeriatrics.org/Mentorship. Be sure you are logged into your membership account, and then follow the instructions at the top of the webpage to enroll.
 
AGS360° with Nancy E. Lundebjerg, MPA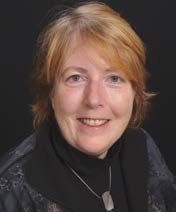 Many people reading this right now can remember (or have relatives who can remember) the implementation of public education efforts for the polio vaccine, which first became available to Americans in 1955 – the year my older sister was born. Thanks to rigorous research, scientific invention, and effective communication, the United States was declared polio-free merely 24 years later in 1979. My own three-shot series of oral polio vaccine was completed in 1968 and am grateful to have been born in an era when that vaccine was widely available. As a random aside, if you ever want to see a travel medicine doctor geek out, your childhood vaccination card will do the trick (thanks Mom). 
There have been numerous times during the coronavirus pandemic where it's felt like being on a rollercoaster—from the devastation of a rapidly spreading disease with no real way to fight it, to incredible hope in December 2020 at the first Emergency Use Authorization (EUA) of the Moderna vaccine (with Johnson & Johnson and then Pfizer following closely behind). I was so excited that older adults and health care professionals were among the first groups to be vaccinated, but even I wondered (selfishly) when my turn would come. I remember the day I completed my primary series like it was yesterday – blue skies, cherry blossoms blooming in Central Park, and the lightness that came with having all shots on board. Yet, even as we here at AGS celebrated every vaccine appointment for friends and colleagues, we knew that much remained to be done to encourage others who were more hesitant to get their shot. We appreciated our members who participated in our "I Got My Shot" social media campaign by sharing your own vaccinations and we are grateful for your ongoing efforts to encourage the older adults in your care to be vaccinated against COVID-19.  
As I reflect on the last two years, I think one of our biggest learnings from our conversations with member experts about COVID19 vaccinations is that there is lots of room for improvement in vaccination rates across all the recommended adult vaccines on the Centers for Disease Control (CDC) adult immunization schedule. That is why, as we start 2022, the AGS team is thrilled to be one of seven societies participating in an effort to increase immunization rates in the United States, funded by Centers for Disease Control (CDC) through a cooperative agreement with the Council of Medical Specialty Societies (CMSS).  
Here at AGS, our initial focus will be on increasing immunization rates for four of the recommended vaccines on the CDC's adult immunization schedule (COVID-19, Flu, Shingles, Pneumonia) with other vaccines being added in subsequent years. Our specific objectives for our first year are:
A.    Expand our portfolio of Professional and Public Education Resources: to support implementation of the Standards of Adult Immunization Practices (SAIP) by geriatrics health professionals. 
B.    Establish a Real Time Learning Network (RTLN) of health systems that are committed to testing and reporting on strategies to improve immunization practices and to sharing learnings with the broader community of geriatrics health professionals.   
C.    Begin to diffuse the professional and public education resources to the broader community of geriatrics health professionals. In future years, we will be sharing learnings from our RTLN about strategies that work and also looking to recruit and train geriatrics immunization champions to work at the local level to increase immunization rates in their communities. 
I am excited to be serving as an organizational PI on the AGS initiative with Sharon Brangman, MD, AGSF and Timothy Farrell, MD, AGSF, and delighted that Aanand Naik, MD; Mariah Robertson, MD, MPH; Ken Schmader, MD; and Robert Zorowitz, MD, CMD, FACP, MBA, AGSF have all agreed to serve as advisors.  Truly a dream team (as is our R25 team that Pete Hollman writes about in his letter from the President, page 4.  
As we embark on this effort, we know that our greatest resource will always be our members who educate their colleagues about the unique healthcare needs of older people and share our HealthinAging.org resources with their patients. The conversations you have daily with older adults, their loved ones, and caregivers will create the momentum for change that we need. With this initiative, our plan, as always, is to equip you with resources that support immunization. Right now, we are rolling up our sleeves to establish an infrastructure for our work, but we are looking forward to engaging you in our efforts as we know your dedication to supporting all of us as we age will be the key to our success.  
If you are interested in learning a bit more about this immunization and this initiative from our experts, I hope you will join us at #AGS22 for a session focused on immunization at 8:15am on May 12, 2022, in Orlando, FL.  This session will also be available as a part of the on-demand annual meeting that we will launch in late May.  To learn more about #AGS22, visit Meeting.AmericanGeriatrics.org.   

From Our President: Peter Hollmann, MD, AGSF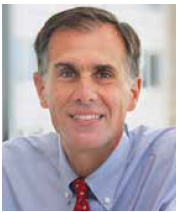 Throughout my years of learning, teaching, advocacy, and clinical practice, I've often found that the key to success is collaboration. Nowhere does this ring truer than in the work we all do every day—often alongside various disciplines and specialties other than our own—and in the projects, programs, and initiatives created and supported by the American Geriatrics Society. Most recently, AGS collaborations are focused on increasing routine vaccination rates in older adults (see AGS CEO Nancy Lundeberg's column on p. 2). This initiative supports the work we continue to do to deliver accurate information and preventive care efforts to older adults within the context of COVID-19 and beyond.
Another collaboration underway, thanks to new National Institute of Aging funding via a "R25" grant, is the AGS/AGING LEARNING Collaborative to develop a national self-directed learning curriculum focused on the science of multiple chronic conditions (MCCs). This curriculum will provide investigators with the knowledge and skills they need to include older people with multiple chronic conditions in research. The AGS/AGING LEARNING Collaborative will design, implement, and disseminate an innovative, multi-disciplinary, clinical, and translational geriatrics-relevant research curriculum targeted to emerging clinician and translational investigators.
Jerry Gurwitz, MD, AGSF, is serving as a principal investigator on this grant, along with Nancy Lundebjerg. Our collaboration with the Health Care Systems Research Network (HCSRN)-Older Americans Independence Centers (OAICs) AGING (Advancing Geriatrics Infrastructure and Network Growth) Initiative will ensure that our curriculum supports emerging investigators and fills educational and training gaps in MCCs research. The team has pulled together an extraordinary group of talented individuals to serve as the co-chairs of our curriculum domains (see table). Heather Whitson, MD and Leah Hanson, PhD are serving as Co-Editors in Chief for the project with Alyce Adams, PhD serving as Curriculum Ethnogeriatrics Editor.  All three are co-editors of a domain and Dr. Hanson will be leading the development of the train-the-trainer sessions with Jay Magaziner, PhD. Dr. Magaziner is also co-chairing one of the domains. This is a dream team when it comes to creating a comprehensive resource that will support investigators who are researching MCCs and those who want to include older adults with MCCs in their studies. 


The project team is developing self-directed slide sets and podcasts and is planning for webinars featuring authors from each of the curriculum domains.  The slides will also be available as teaching slides for use in your own presentations.  Finally, commencing in 2023, the AGS/AGING LEARNING Collaborative will offer train-the-trainer sessions at the AGS Annual Scientific Meeting to introduce the curriculum to clinical and translational scientists for use in teaching at their own institutions and will establish a virtual Learning Community to promote discussions and collaborations. The project team is very much looking forward to engaging with AGS members as we will need many champions to diffuse and disseminate this work at their own institutions. 
The initiative is the latest in a long line of AGS collaborations with other organizations and stakeholders interested in bringing high-quality, person-centered care to all older adults, no matter how complex or multi-layered that care may be. In my last official column as AGS President, I cannot think of a more exciting effort to report.
As I follow in the footsteps of Annie Medina-Walpole, MD, AGSF, and move to my new role as Board Chair, I will be delighted to officially "pass the torch" at the 2022 AGS Annual Scientific Meeting in Orlando, FL this May to Mike Harper, MD, AGSF—yet another geriatrics professional who knows the benefits of good collaboration. A long-standing AGS member, Mike has served the Society in a variety of capacities: as a member of various committees, a contributor to the Geriatrics Review Syllabus, past Chair of the Association of Directors of Geriatric Academic Programs (ADGAP) Fellowship Directors Group, and past Co-Chair of the AGS Junior and Mid-Career Faculty Task Force, among other leadership roles. A Professor of Medicine and the Associate Director for Strategy for Tideswell at UCSF, Mike has worked in various settings across the geriatrics continuum of care including ambulatory and home-based primary care, long-term care, PACE, and acute and post-acute care. He continues a long legacy of collaboration with colleagues across the healthcare spectrum, making us all #AGSProud.
It has been a great honor and a pleasure to serve this past year as AGS President, and I look forward to seeing many of you at #AGS22 this May 12-14 (pre-conference day: May 11) in Orlando!
AGS STUDENT CHAPTER SPOTLIGHT: UNIVERSITY OF NEW ENGLAND HOLDS "DEATH AWARENESS WEEK"
The American Geriatrics Society sponsors Student and Resident Chapters to provide invaluable leadership opportunities and to enrich the lives of students preparing for careers focused on health, independence, and quality of life for older adults. AGS Chapters, now operating in scores of medical schools across the country, offer educational sessions, charitable events, and volunteer opportunities, and enable students to engage with older adults as well as with established geriatrics health care professionals.
Each college's chapter has its own personality and focus. Recently, one chapter took on a topic that many health professionals might rather avoid—death.
"I think it's absolutely critical that we, as physicians, become comfortable with our own deaths. Because if we're not, when faced with the deaths of our patients, we may project our own fear onto them," said Madeline Egan, '24, the president of the University of New England School of Osteopathic Medicine's AGS Student Chapter.
With that in mind, Egan, along with fellow member Stephanie Hampton, created a series of events called "Death Awareness Week." During the week, they staged a "Death Traditions Panel" featuring speakers from different cultures and religious philosophies regarding death. Another session encouraged students to create artworks that symbolized their personal take on death and dying.
Participating in the Death Traditions Panel were UNE professors Hwyda A. Arafat, MD, PhD, an internationally renowned endocrinologist who provided a Muslim perspective and Kiran Ananda Mangalam, DO, Associate Clinical Professor, who has taught yoga and meditation in the Himalayan Tradition for over 20 years.
Arielle Friedtanzer, a Jewish end-of-life consultant, and Susan Wilder, a former oncology nurse and long-practicing Zen Buddhist, were also on the panel.The Death Art workshop encouraged participants to dig deep to find personally meaningful symbols of death. Then, they created artworks that represented their idea of death.
Asked what prompted her interest in death and dying, Egan told us that a curiosity toward death seems to run in her family.
"My great-grandfather was a gravedigger. My grandmother helped at hundreds, if not thousands, of funerals at our church. And my mother was a hospice nurse," says Egan. "My grandmother was one of my best friends, and when she died, I realized that I needed to confront both my heritage around death as well as my own relationship with it, because her death really took me by surprise. And that's because I hadn't really thought about or confronted death myself up until that point."
Another Death Awareness Week workshop was "In the Event of Your Death, What's Your Plan?" It focused on end-of-life care and what you want to happen to your body after death, says Egan. "We also emphasized how important it is to have an Advance Care Directive and a Power of Attorney so that your end-of-life wishes get carried out according to your plan," she adds.
"However, even when your wishes are set out, you or your caregiver might receive some pushback. That's why I think it's important to clearly communicate what you do want and what you don't want to happen at the end of your life to everyone who might be in a position to make decisions about your care," says Egan.
Even as people are facing death, some health professionals can be hesitant to let them go. They may urge the family to try this drug, or that surgical procedure.
"The only way to really ensure that [you do not receive] the interventions you don't want to have as you're dying— such being intubated or being resuscitated—is to have them in writing and to discuss them in advance," says Egan.
Another session, "Death Work Panel: Careers Spent at the Edge," featured an oncology nurse, a person who per- formed cremations, an advocate for death awareness, and an artist who created clothing related to death and dying.
Finally, a palliative care physician spoke about what palliative care means to raise awareness for this important end-of-life care.
Although Death Awareness Week coincided with a major nor'easter that affected UNE and environs, scores of people attended the various events, says Egan. Without question, she says, the event met its objective of helping to normalize one of the most normal of all human conditions.
➲ For more information on starting a Student or Resident AGS chapter—or to share your own chapter's accomplishments—email membership@americangeriatrics.org.
 
PLAN YOUR ORLANDO #AGS22 ADVENTURE
Walt Disney once said, "We keep moving forward, opening new doors, and doing new things, because we're curious and curiosity keeps leading us down new paths." This same sense of curiosity will bring innovation in geriatrics care to #AGS22, all at the heart of the most magical place on earth!
Explore What's New and Exciting at Walt Disney World
You don't need to look far from #AGS22 headquarters at the Walt Disney World Swan & Dolphin Resort to find some of Orlando's biggest and most exciting destinations. In fact, you're right in the middle of it! Experience the magic of Florida's greatest theme parks and attractions located in the heart of the Walt Disney World Resort such as the Magic Kingdom, Epcot, Hollywood Studios, Animal Kingdom, and other thrilling attractions! Visit the Walt Disney World website (DisneyWorld.Disney.go.com) and use the Vacation Recommendation tool to tailor your stay to your interests.
Whether traveling to a galaxy far, far away with Star Wars: Rise of the Resistance at Hollywood Studios or watching the world come together in song during the Harmonious nighttime spectacular in Epcot, #AGS22 attendees and their guests gain access to explore all the magical attractions Disney has to offer. Looking for a more "Grown-Up" adventure? There's plenty to do and see, with great options like a food and wine tour of the world at Epcot or a night in Tinsel Town at Hollywood Studios!
Adventure Awaits Beyond the Magic Kingdom
Whether you're traveling with family, friends, or flying solo, Orlando offers #AGS22 attendees wonderous diversity that ensures an unforgettable experience. Climb aboard a Spirit Airboat Tour (https://spiritoftheswamp.com/) for a classic Florida experience with dazzling views and an up-close look at native fauna and animals – just be sure to keep your arms and legs in the boat at all times!
Explore the past, present and future of space exploration at Kennedy Space Center (https://www.kennedyspacecenter.com/), located just an hour east of Orlando. Romance and timeless masterpieces await at the Orlando Ballet (https://orlandoballet.org/) – Central Florida's only fully residential professional ballet company that produces year-round main stage products at the highest level of artistic excellence.
And if you've only experienced Orlando tourism districts, branch out to new places! Throughout the area, unique neighborhoods offer outstanding restaurants, vibrant arts and culture, bespoke retailers, and outdoor adventures. The City of Winter Park (https://cityofwinterpark.org/), just 20 minutes from downtown Orlando, is one of the best. Hit up local restaurants for new culinary experiences and check out Winter Park's exquisite array of retailers on and around Park Avenue. Feed your inner artist at the city's galleries and museums, including Rollins Museum of Art, which offers free admission.
We Can't Wait to See You!
Whether you plan to spend your free time at #AGS22 by the pool, in the Everglades, or alongside your favorite Disney characters, make the most of it by reserving a hotel room at our official #AGS22 headquarters: the Walt Disney World Swan & Dolphin. Visit https://www.swandolphin.com/groupres/AM2377/ by April 8th to book using specially negotiated rates for #AGS22 attendees. 
Health & Safety at #AGS22
We continuously monitor the state of the COVID-19 pandemic and will adjust our health and safety proto- cols as necessary to ensure a safe in-person meeting experience. AGS has a vaccination-required policy for all attendees, exhibitors, press, audio/visual, registration, IT, other support staff, and AGS staff. In-person participants will be required to provide proof of vaccination against COVID-19 with an FDA approved or authorized vaccine or a vaccine meeting the WHO's criteria for safety and efficacy before arriving at the meeting. Visit Meeting.AmericanGeriatrics.org for our full health and safety guidelines, and be sure to plan ahead for the attractions you'd like to visit by researching each destination's policies.
 
AGS COCARE®: HELP REDUCES IN-HOSPITAL DELIRIUM, ENABLING OLDER ADULTS TO ENJOY A BETTER QUALITY OF LIFE
For over two decades, AGS CoCare®: HELP (formerly known as the Hospital Elder Life Program) has improved the lives of millions of older adults in hospitals across the country. AGS CoCare®: HELP provides hospital staff with the principles and protocols that enable them to create an age-friendly environment within their institutions. At the core of this suite of programs is a philosophy of how to care for older people compassionately and safely.
Central to AGS CoCare®: HELP is its focus on creating an interdisciplinary community of healthcare professionals who are dedicated to improving care for vulnerable older adults.
HELP was developed by Sharon K. Inouye, MD, MPH, Professor of Medicine at Harvard Medical School and Director of the Aging Brain Center, Hinda & Arthur Marcus Institute for Aging Brain Research, at Hebrew Senior Life. The HELP program model has been clinically studied and proven to reduce delirium, prevent functional disease, improve the overall quality of hospital care and satisfaction for older patients, and provide cost-effective care with reduced overall hospital costs. HELP programs are staffed by small interdisciplinary teams that employ targeted intervention proto- cols to address geriatric issues that contribute to cognitive and functional decline during hospitalization. The teams typically include a geriatric nurse specialist, specially trained Elder Life Specialists, and trained volunteers.
The teams provide cognitive orientation and stimulation activities, therapeutic activities, sleep enhancement strategies, exercise and mobilization, hearing and vision aids, feeding assistance and anti- dehydration tactics, pastoral care, family support and education, and individualized discharge planning.
HELP sites have the opportunity to achieve two levels of recognition from the AGS based on certain criteria in demonstrating a commitment and excellence in carrying out the program protocols. These two levels are Recognized AGS CoCare®: HELP Sites and Centers of Excellence. Both levels recognize the successful implementation of the program model and the sites' commitments to improving care for older adults.
AGS Names Aurora St. Luke's Medical Center "Center of Excellence"
Recently, the Aurora St. Luke's Medical Center in Milwaukee, one of Wisconsin's largest hospitals, was recognized as a Center of Excellence. They join a group of five other hospitals nation-wide who have achieved this level of excellence through their program implementation. The hospital adopted the AGS CoCare®: HELP program in 2013.
"The hospital has had its Acute Care for Elders Consult Service in place for some 14 years," said Jonny A. Macias Tejada, MD, Medical Director, Acute Care for Elders & Hospital Elder Life Program (HELP), at Aurora St. Luke's Medical Center. "Through it, we assign geriatricians to the care of older patients admitted to the hospital," he continued.
When Dr. Macias and his team noticed that most patients in their care were admitted with delirium or acute confusion, they began researching evidence-based strategies for dealing with those devastating issues. At the time, Dr. Macias was a fellow of Dr. Inouye, who created the Hospital Elder Life Program, and that relationship was instrumental in helping him institute the HELP program at Aurora St. Luke's. "One of the successes of our program that led to our recognition as a Center of Excellence was the strength of our geriatric staff," said Patti Pagel, MSN, RN, GCNS-BC, Director, Senior Services, Aurora Healthcare.
Both Pagel and Dr. Macias suggest that successfully launching an AGS CoCare®: HELP program requires support from all the key stakeholders in the institution—right up to the hospital's chief medical officer.
Once they identified the need for the program at Aurora St. Luke's, Dr. Macias engaged the staff and managers, inspiring them with the evidence behind the program's benefits for their patients. "Then, when we presented our idea to the senior leaders, we could tell them we already had staff engaged and ready to implement an AGS CoCare®: HELP program," Dr. Macias said.
MaineGeneral Makes Strides as a Recognized AGS CoCare®: HELP Site
MaineGeneral Medical Center is a Recognized AGS CoCare®: HELP site. This 198-bed community hospital in Augusta has been a HELP site since 2015 and is working toward achieving its Center of Excellence status.
"Since we started our program seven years ago, we've seen a true improvement in the recognition, evaluation, and treatment of delirium from all of our providers," said Amy Perez- Blaisdell, LSW, who's been an Elder Life Specialist at MaineGeneral for 22 years. "Our team has become a resource for providing supportive care for our hospitalized older patients. In fact, our staff, elder life specialists, and our elder life nurse specialists have received hospital-wide recognition for their excellent care," continued Perez-Blaisdell.
"We have truly improved the culture in our hospital," Perez-Blaisdell added, noting that they had even been recognized by the Joint Commission Center for Transforming Health Care for their best practices. ✦
➲ To learn more about the AGS CoCare®: HELP program, please visit help.agscocare.org.
 
CHECK OUT THE TOP 10 JAGS STUDIES OF 2021
What were the most-downloaded geriatrics research updates in 2021? The Journal of the American Geriatrics Society (JAGS) has the answer! Check out their list of top research highlights below, and get the full studies by searching each DOI online.
#1 Lessons Learned from Frontline Skilled Nursing Facility Staff Regarding COVID-19 Vaccine Hesitancy (Berry et al.) DOI: 10.1111/jgs.17136
Skilled nursing faculty (SNF) staff and residents are among the highest risk for COVID-19 infection and mortality due to their frequent, extended close contact with patients and yet significant vaccine hesitancy persists within the SNF workforce. In this study, researchers set out to measure and describe concerns raised among healthcare workers and staff from SNF by conducting 26 town hall meetings across 50 facilities. Misinformation gained from friends or social media that caused concerns around the rapid development of the vaccine and side effects, including infertility and pregnancy concerns, were found to be the most frequent. Researchers found that town hall meetings that validate and address staff concerns by sharing stories and positive emotions may be an effective way to reduce vaccine hesitancy in this important population.
2. Promoting Healthy Aging During COVID-19 (Batsis et al.) DOI: 10.1111/jgs.17035
Older adults have not only borne the brunt of COVID-19 illness and death but have also suffered disproportionately from the restrictions put in place to limit the spread of the virus. In this report, members of the AGS Healthy Aging Special Interest Group present the significant obstacles faced by older adults during the pandemic and provide a framework for clinical evaluation and screening related to the 2018 AGS White Paper on Healthy Aging.
3. Short-term Impact of Nursing Home SARS- CoV-2 Vaccinations on New Infections,
Hospitalizations, and Deaths (Mor et al.) DOI: 10.1111/jgs.17176
In this study of the impact of SARS-CoV-2 vaccination on nursing home residents, researchers found significantly lower incidence of new SARS-CoV-2 infections in facilities that held vaccination clinics early than in facilities that vaccinated later. Findings suggest that the vaccination of nursing home residents has reduced the morbidity and mortality of SARS-CoV-2 in the vulnerable nursing home population and contributed meaningfully to a substantial reduction in incident cases, thus making the case for nursing homes to begin controlled efforts to open up to family visitation and roll back other restrictions causing social isolation.
4. Medication Review Interventions to Reduce Hospital Readmissions in Older People (Dautzenberg et al.) DOI: 10.1111/jgs.17041
Hospitalizations, which often have detrimental effects on older patient outcomes such as increased risk for complications like delirium, falls, etc., can possibly be reduced by improving medication appropriateness. In this systematic review and network meta-analysis (NMA), researchers investigated the impact of medication review, in isolation or with co-interventions, on hospital readmissions. Study findings demonstrate that medication review in combination with medication reconciliation, patient education, professional education, and transitional care is associated with a decreased risk of hospital readmissions.
5. COVID-19 is Not Over and Age is Not Enough: Using Frailty for Prognostication in Hospitalized Patients (Aliberti et al.) DOI: 10.1111/jgs.17146
Since the start of the pandemic, age has been heavily associated with disease severity and prognosis in ways that fail to account for other factors such as comorbidities, functional status, and frailty. This cohort study, as part of the ongoing CO-FRAIL Study research project, investigates the valuable prognostic information for COVID-19 offered by frailty assessment and highlights the accuracy achieved by the Clinical Frailty Scale (CFS) in identifying frailty com- pared to the Frailty Index in middle-aged and older patients admitted with COVID-19. The study finds frailty to be a key predictor of COVID-19 prognosis and its assessment alongside measures of acute morbidity, rather than age alone, may help clinicians to offer realistic goals of care in hospitalized patients.
6. Effects of Music Participation for Mild Cognitive Impairment and Dementia: A Systematic Review and Meta-analysis (Dorris et al.) DOI: 10.1111/jgs.17208
Participation in cognitive activities has been associated with a delayed onset of memory decline and improved quality of life, though best strategies are still being dis- covered. This systematic review and meta-analysis sought to examine the impact music-making interventions had on cognitive functioning, emotional well-being, and social engagement. The review shows that music-making has a small but statistically significant effect on cognitive functioning for older adults with probable mild cognitive impairment (MCI) or dementia.
7.The Effects of Vitamin D Supplementation on Types of Falls (Wanigatunga et al.)
DOI: 10.1111/jgs.17290
Falls are an important and costly public health issue for adults aged 65 and older, and Vitamin D supplementation has long been recommended in fall prevention practices. However, recent research has provided evidence that the association between Vitamin D and fall risk was inconsistent and suggested possible harm at higher doses. This secondary analysis of the recent Study to Understand Fall Reduction and Vitamin D in You (STURDY) set out to evaluate whether the association of Vitamin D supplementation with fall risk in the STURDY trial differed by type of fall and to assess whether Vitamin D supplementation >1000 IU/ day was associated with reduced rates of all falls and sub- types. The article raises the concern that doses between 1000 and 4000 IU/day might increase the risk of first time falls resulting in fractures, concluding with a need for further study.
8. Interventions for Preventing Falls and Fall- related Fractures in Community-dwelling Older Adults: A Systematic Review and Network Meta-analysis
(Dautzenberg et al.) DOI: 10.1111/jgs.17375
Falls occur in one-third of community-dwelling adults aged 65 and older, with 20% of these falls leading to fall-related injury. The aim of this systematic review and network meta-analysis was to update research on the effectiveness of single, multiple, and multifactorial interventions and their  
individual components for preventing falls and fall-related fractures in community-dwelling older persons, with a specific focus on multimorbidity and age >75 years. It found that exercise is associated with a lower risk of falls and fall-related fractures, and that multifactorial intervention is associated with a reduction in falls rate, but not with a reduction in number of fallers.
9. Fisetin for COVID-19 in Skilled Nursing Facilities: Senolytic Trials in the COVID Era (Verdoorn et al.) DOI: 10.1111/jgs.17416
Approximately 20% of skilled nursing facility (SNF) residents die after testing positive for SARS-CoV-2 by quantitative real-time polymerase chain reaction. By July 2021, residents of long-term care facilities accounted for 32% of the ~600,000 US COVID-19 deaths, despite comprising just 5% of cases. In this article, researchers discuss the geoscience rationale for the NIH-funded FDA trial of the senolytic agent, Fisetin, in SNF residents, and address the challenges of conducting trials in long-term care facilities.
10. Immunogenicity of the BNT162b2 Vaccine in Frail or Disabled Nursing Home Residents: COVID-A Study (Ríos et al.) DOI: 10.1111/jgs.17153
Older adults in long-term care facilities (LTCFs) have been typically the first group to receive COVID-19 vaccines due to high COVID-19-related mortality rates associated with older age, frailty, dementia, and multimorbidity. Currently four SARS-CoV-2 vaccines are available: two nucleic acid-based vaccines – BNT162b2 by Pfizer-BioNTech and mRNA-1273 from Moderna – and two adenovirus vector-based vaccines– AD26.COV2.S from Johnson & Johnson and ChAdOx1 nCoV-19 from Oxford-AstraZeneca. However, there has been a lack of individuals with frailty or disability in these clinical trials. In this study, researchers report immunogenicity of BNT162b2 in older adults in LTCFs with different frailty and disability profiles. ✦
 
2021 Honor Roll of Giving
WHY I'M AN AGS MEMBER: Kieran McAvoy, MD
Kieran McAvoy, MD
PGY-3, Internal Medicine-Geriatrics
Medical College of Wisconsin Affiliated Hospitals
American Medical Association Resident-Fellow Section Chair-Elect Wisconsin Medical Society Board Director
I guess you could say that becoming a doctor was in my genes—my father is a private practice solo physician in Wausau, Wisconsin and my mother was an emergency medicine nurse. I grew up in the healthcare system, and for as long as I can remember, I've wanted to go into medicine.
I became inspired by geriatrics during my med school training at the Medical College of Wisconsin, where I was lucky enough to have amazing mentors. In fact, in my very first year, Dr. Edmund Duthie, MD, the chief of MCW's Division of Geriatrics/Gerontology, introduced me to AGS—he was a member of long standing—during the early weeks of classes.
As my interest in geriatrics grew, I found myself wanting to learn more about the field. The school had an apprenticeship program—you got to pick one specialist with whom you spent clinical time during your first and second year. I chose Dr. Angela Beckert, who's now MCW's program director in the internal medicine geriatrics track. So, between Dr. Duthie and Dr. Beckert, I got an indelible introduction to the field of geriatrics. My personal life also paved the way for my decision to enter geriatrics. Very sadly, during medical school, my mother was diagnosed with younger-onset Alzheimer's disease. The challenges that came from this difficult family experience led to my interest in working with people who have neuro-cognitive impairment, and geriatrics combines that interest with an internal medicine focus.
I'm finding the field extremely rewarding. Recently, I was appointed as the American Medical Association's Resident and Fellow Section chair— and as exciting as that appointment is, it's even more exciting because I'm the first geriatrics fellow to hold that post. It's an honor to be elected and to represent my field next year.
Another rewarding aspect of my career is working with trainees. I enjoy mentoring them—helping them publish and encouraging them to get involved in healthcare advocacy and policy.
For me, membership in the AGS was invaluable when I was a trainee. And I'm sure that my AGS membership will be even more valuable when I'm a young physician starting out to practice.
Of course, another huge benefit of AGS membership is the Annual Scientific Meeting. Due to the pandemic, my first meeting was a virtual one—but we all made it work. I volunteered with organizing the Residents' Section activities, I moderated a Q & A session with geriatrics fellows, and I presented one of my clinical vignettes. Now that I'm 20 weeks pregnant, I'm not sure if I'll be able to make it to #AGS22 in Orlando in May—but I'm sure going to try!
I feel that the best part about AGS membership is how it enables us to advocate for older adults. It gives us a seat at the table where the decisions about our patients' welfare are made. As busy as my professional life is, my personal life is also happily hectic. My husband and I are the proud dog parents of four rescue pups, who keep us active walking and playing outside. We also love to cook and try new recipes together, and we enjoy
kayaking and cycling.✦
 
Tip Sheet: Support Your Memory with Simple Strategies
Print and share this tip sheet from HealthinAging.org with patients and caregivers!
Join AGS for its virtual career fair on Tuesday, June 7th from 5:00-8:00pm ET
Join AGS for its virtual career fair on Tuesday, June 7th from 5:00-8:00pm ET. Participants can browse employers and privately interact with them via live text or video chat on a mobile device or desktop. It's free to attend! Register here.
Are you hiring? Recruiters/Employers: Connect with qualified professionals from the comfort of your desk. You'll get a virtual booth which you can easily customize to showcase your brand and job opportunities long before the event even takes place. Attend during the hours of the fair and chat with candidates. Post-fair, follow up with candidates who impressed you to fill your recruiting pipeline. Learn more and register here.