American Geriatrics Society Newsletter (2021: Volume 52, Number 1)
For The First Time In Annual Meeting History, #AGS21 Goes Virtual
The AGS Virtual Annual Scientific Meeting will be your top destination for the latest in geriatrics research, education, and clinical care, providing the most up-to-date evidence-based scientific information to improve your ability to care for older adults. The 2021 Virtual AGS Annual Scientific Meeting (#AGS21), scheduled May 13-15 (pre-conference on May 12), will offer multiple concurrent sessions with opportunities for Q&A with speakers, networking events, virtual poster sessions, and the ability to earn more continuing education credit than ever before.
Sessions on multimorbidity, immunization, social isolation, delirium, and innovative healthcare models will be of particular interest to attendees, with their focus on person-centered care and what matters most to patients. Browse some highlights below and visit Meeting.AmericanGeriatrics.org for registration, the program schedule, and everything else #AGS21.
Decision Making for Older Adults with Multiple Chronic Conditions: The AGS Guiding Principles on the Care of Older Adults with Multimorbidity
The AGS Guiding Principles for the Care of Older Adults with Multimorbidity, which were developed by an expert AGS panel in 2012, present an approach that clinicians can use to make sound care decisions for this population. This session will provide a framework built on the principles for aligning decisions and care with the health priorities of patients, caregivers, and other clinicians.
Immunizations in Older Adults
This session will feature brief seven- minute-long TED-style talks about topics like the epidemiology of vaccine-preventable illness in older adults and current immunization recommendations for adults ages 65 years or older.
Social Isolation: Its Relationship with Social Determinants of Health, Bidirectional Relationship to Health Conditions, and How It Impacts Access and Delivery of Care
Social isolation is an objective lack of social connection that can lead to loneliness, or the subjective feeling of being alone. Many older adults are experiencing social isolation during the pandemic, which significantly increases their risk of premature death from all causes. In this ses- sion, experts will explain risk factors and measurement tools for social isolation, associated health out- comes, relevant new ICD-10 codes, and ways clinicians can put the infor- mation they learn into practice.
Thomas and Catherine Yoshikawa Outstanding Scientific Achieve- ment for Clinical Investigation Award Lecture
The central pedagogy of scientific research training is that researchers must be narrowly focused. So goes the saying, "An inch wide and a mile deep." But this lecture, presented by newly-appointed Executive Editor of the Journal of the American Geriatrics Society (JAGS ), Alex Smith, MD, MS, MPH, will chal- lenge that notion as he reflects on his "Confessions of an Unfocused Researcher."
Disruptive Behaviors in Dementia and Delirium in Dementia
Changes in an older adult's cognitive function—including the onset of con- fusion, inattention, disorientation, and/or agitation—can result in more severe disease, a longer stay in the hospital, and a higher risk of mortality. Behavioral  changes also pose unique challenges for older adults, their caregivers, and health professionals. In this symposium, geriatrics experts will discuss the range of pharmaceutical and non- pharmaceutical interventions that have been proven effective for treat- ing disruptive behavior.
It's Not Just Dialysis or Death: Considerations When Starting, Stopping, and Forgoing Dialysis
This session will explore the challenges in dialysis treatment, including ways to support those who forgo dialysis and ways to enable patients on dialysis to receive hospice ser- vices. It will include a videotaped interview between a provider and a patient, as they discuss the patient's experience and decision-making pro- cess on starting dialysis. Session participants will learn how to identify dialysis outcomes for older patients, explain aspects of conservative care for those who elect not to initiate dialysis, and discuss ways to have the conversation about stopping dialysis or to promote concurrent dialysis and hospice services.
That Was the Year That Will Be
A fan favorite among AGS Annual Scientific Meeting attendees, this session will focus on basic science and translational studies from the past year that will impact clinical care by 2026.
Henderson State-of-the-Art Lecture: Leveraging the Potential of Inter- professional Teams in Primary Care Practice
Presented this year by AGS Past President Ellen Flaherty, PhD, APRN, AGSF, the annual Henderson lecture provides attendees with the key components to achieve leadership buy-in and successfully implement interprofessional teams in primary care practice.
Geriatrics Literature Update
An entertaining must-see for meeting attendees, the Geriatrics Literature Update will cover 2020's most important and impactful journal articles shaping the health of and care for older adults. ✦
Don't forget: AGS Members receive significant discounts on annual meeting registration. Register today and bookmark the site for continued updates.
AGS Members, Student Chapters Combat Loneliness With Programs Connecting Older Adults To Providers-In-Training
On weekends, Christina Whitehouse, PhD, CRNP, CDCES, calls patients in a virtual case management program to review their clinical issues. Before the COVID-19 pandemic began, the adult gerontology nurse practitioner and assistant professor at Villanova Uni- versity M. Louise Fitzpatrick College of Nursing could easily reach over 30 patients a day. In the spring of 2020, with the number of COVID-19 cases in the U.S. rising and lockdown orders in effect around the country, the calls grew longer and longer. Conversations about manageable symptoms like elevated blood pressure had evolved into conversations about everything else—complex and irresolvable—in her patients' lives. They were isolated and lonely, Dr. Whitehouse realized.
"I was feeling so sad that I didn't have enough time to talk to them," said Dr. Whitehouse, who stresses in her teaching the importance of developing patient-clinician trust through communication. Brainstorming with other nurse faculty produced a solution: student volunteers could support older adults and their unmet needs for socialization. Villanova ReachOut was soon born out of the College of Nursing's Gerontology Interest Group, launching officially in June 2020. By pairing volunteer students with older adults at high risk of social isolation for regular phone or video calls, ReachOut would accomplish two goals: most importantly, offering older adults social contact and a friendly voice during a time of limited activities and visitors; and secondly, introducing students to communication techniques and intergenerational dialogue that could build their confidence and cultivate the next generation of leaders in the care of older adults. (Students, who receive online training and meet with faculty before receiving their match, do not provide medical advice or information—only social engagement; this is true for all three programs profiled in this story.) Within 24 hours of sending out an email advertising the new program, Dr. Whitehouse received replies from 11 nursing students excited to get involved, and the program is today supervising 60 volunteers from across the university, matched with 40 older adults.

Villanova ReachOut is only one example of a host of programs that AGS student chapters and members have launched, or restructured, at academic institutions around the country to address both the crisis of social isolation among older adults and a lack of in-person learning experiences for healthcare students during the COVID-19 pandemic. Social distancing measures to reduce the spread of the SARS-CoV-2 virus among the general population and protect the most vulnerable have increased the prevalence of social isolation among older Americans, putting them at greater risk of depression, falls, hospitalization, all-cause mortality, and cognitive decline. Social distancing, alongside shortages of personal protective equipment, has also limited the variety of clinical experience and service opportunities available to healthcare students as they strive to build their knowledge base, communication skills, and connections to the communities they will serve.
In the face of these challenges, AGS members quickly engineered some intuitive solutions. At the University of Colorado and Virginia Commonwealth University, AGS student chapters organized programs recruiting students from various health disciplines to meet the social needs of older primary care patients in Colorado and assisted living facility residents in Virginia. AGS members Lee Lindquist, MD,  MPH,  MBA, and Nina Bachman, MD, MHPHE, launched similar student programs at their respective institutions, the Northwestern University Feinberg School of Medicine and the NYU Grossman School of Medicine.
Under the supervision of AGS member Aroonsiri Howell, MD, MPH, students at the Temple University Lewis Katz School of Medicine are taking a different approach, connect- ing to community-dwelling older adults through snail mail. Dr. Howell, an assistant professor of medicine at Temple and the faculty advisor for its new pen pal program, found her inspi-ration in Penpalooza, a letter-writing exchange that has connected 7,000 people from over 50 countries since it launched in spring 2020.
"It's so fun to get a letter in the mail! I have a pen pal in London who sent me a polaroid of her dog, and pen pal in Virginia who sent me stickers of herself and her cat, Waffle," she said of her own experience. "I felt like this would help older adults in the community, too."
The student-run pen pal program at Temple matches medical students with older North Philadelphia residents recruited from the Temple health clinic, the nearby PACE program, and a local church. Pals, who receive stamps and stationery supplies paid for by the university, can decide how often they correspond and can write about anything except medical advice. Students mailed their first batch of 20 letters in late December, and Dr. Howell hopes that the correspondence that follows will teach them more about the experiences and perspectives of their older patients, as her time shadowing an older adult as a medical student at Mount Sinai did.
While the Temple program is still in its infancy, some programs connect-ing students and older adults during the pandemic are operating with more infrastructure. At the University of Southern California, the Age-Friendly Senior Connections Program rapidly built a network of students across USC schools and isolated older adults when it launched out of the Department of Family Medicine at the Keck School of Medicine last summer. Medical, dental, pharmacy, and social work students called their older partners twice a week to offer resources, conversation, and friendly companionship, with the volunteers convening once a week to share their experiences and strategies.
This past year, the USC Geriatrics Workforce Enhancement Program (GWEP) folded the project into its pre-existing interprofessional geriatric primary care-based training program. Student participants regularly meet in their own groups for peer-to-peer learning and in sessions with faculty members from several different USC schools for debriefing and instruction in different disciplines. "From a teaching perspective, I love this model because each student gets to learn about all kinds of disciplines, and that's how it works in geriatrics," said Tatyana Gurvich, PharmD, BCGP, an assistant professor of clinical pharmacy at the USC School of Pharmacy who is involved in the GWEP. Students are encouraged to offer their older partners tips about talking with their healthcare providers and improving their wellbeing; they have also been teaching their partners how to text and use video chat apps.

Evidence—mostly anecdotal, so far—suggests that programs like these provide students benefits beyond professional development.
"In some ways, the relationships are very bi-directional because the older adult has all of this life experience to share," Dr. Gurvich observed. One USC student received stock advice from their partner, a former stockbroker, and other pairs in the GHC program have talked about their personal relationships.
 
At Villanova, a nursing student's older partner often shares stories about her time working as a nurse in the hospital before retirement. "I have learned so much through this unique partnership and... I look forward to asking her how her week was and keeping updated with her family and friends, just as she asks about mine," junior Caitlin Gomes said.

In an article published by Dr. Lindquist's team in the Journal of Post-Acute and Long-Term Care Medicine, students volunteering with Northwestern's Seniors Overcoming Social Isolation (SOS) program reported feeling "more positive," "empowered," and "inspired" by making their calls to older adults.
Feeling inspired to start a program for healthcare students and socially isolated older adults at your own academic institution? Consult these tips and lessons from your fellow AGS members:
Consider making your program interdisciplinary, so students from different disciplines can learn from one another, and more students on campus can benefit.
Offer students a list of conversation starters. "The first conversation is always awkward," Dr. Whitehouse said, and the point is to get older adults to reminisce.
Set up a referral system for older adults who may need additional support and resources.
For phone programs, make sure there's always faculty on call for those times when students and older adults may need emergency support. In one case, Dr. Gurvich recalled, a pharmacy student called in a panic about their older partner hanging up on them multiple times, due to a language barrier. "After the initial panic, it turned into a long relationship," she said.
Collect feedback from both students and older adults to continuously improve the program and help develop supplemental volunteer training.
Facilitate re-matching if partners are having trouble connecting socially and the student requests a new match. Said Dr. Whitehouse, "The program is meant to be beneficial; it's not meant to be a job."
Recruit experienced volunteers as program ambassadors who can help train new volunteers and mentor them.
Develop a formal exit process for volunteers leaving the program.
Think about a timeline that extends beyond the pandemic. "There was certainly a need for this program before the pandemic," Dr. Whitehouse said. "We will definitely continue this as long as we can."
Take the plunge, even if you're not sure your institution is ready. "If you're thinking about it, just go ahead and do it," Dr. Howell said. "It doesn't have to be formal. It's so much better to get it off the ground and make adjustments as you go, so it doesn't get stuck in the planning stage forever." ✦
Know an older adult who could benefit from these programs? Email reachout@villanova.edu or timeout@temple.edu for more information.
AGS360° with Nancy E. Lundebjerg, MPA
I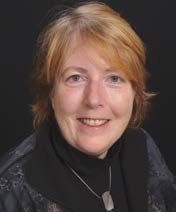 think we will all remember 2020 as "that was the year that was." On the policy front, 2020  had some bright spots as we saw long- awaited changes in office-based E/M coding and payment finalized for 2021. (Looking ahead, AGS is continuing our focused effort on improving payment for E/M services in other settings.) Passage of the Coronavirus Aid, Relief, and Economic Security Act (CARES Act) brought us the good news that Title VII Geriatrics Training Programs, Geriatrics Workforce Enhancement Programs (GWEPs), and Geriatrics Academic Career Awards (GACAs), were re-authorized in a manner con- sistent with the Eldercare Workforce Alliance bills introduced in the last Congress and co-sponsored by our champions in the U.S. House and Senate, Reps. Schakowsky and Burgess and Sens. Casey and Collins. These policy achievements validated the significant amount of time we spent in 2020 advocating for federal programs and policies that would sup- port all Americans during the era of
COVID-19.
When President Biden took office this January, he began to address the COVID-19 crisis through a series of executive orders and the American Rescue Plan. We were pleased to see the new administration focus on: ensuring essential healthcare workers across settings have access to person- al protective equipment (long an AGS priority); Americans hearing updates directly from our nation's scientists about the fight against the pandemic; and improving efforts to get vaccines to all Americans quickly. The AGS anticipates that we will continue advo- cating on behalf of older adults and our members on the COVID-19 frontlines for the foreseeable future. However, as with any new administration, we have laid out our core priorities for the White House and Congress in parallel letters that we sent in early February. I've summarized these below.
Preparing For Future Pandemics, Public Health Emergencies (PHEs), and Disasters
It is critical that the federal government review and revise PHE and disaster guidance related to health- care settings to ensure all essential health care workers and settings (e.g., nursing homes) are identified for the purpose of receiving assis- tance and resources. Work groups tasked with developing guidance should include geriatrics health professionals, nursing home and long-term care leadership teams, and hospice and palliative care experts. Furthermore, it will be vital to invest in long-term solutions that address the health, social, and economic dis- parities that have contributed to the pandemic's disproportionate impact on people of color and older adults.
Enhancing the Healthcare Workforce
The AGS has long advocated for creating a healthcare workforce with the skills and competence to meet the unique needs of older Americans, while also addressing the shortage of geriatricians. We ask the federal government to:
Increase access to geriatrics health professionals by restoring the Medicare primary care bonus payment indefinitely and creating loan forgiveness, scholarship, and other financial incentive programs for professionals who enter geriatrics.
Increase funding for Title VII Geriatrics Training Programs to ensure that GWEPs and the GACAs are maximally deployed to serve older Americans.
Ensure competence of our work- force caring for older Americans by requiring that graduate medical education training, which is primarily funded by Medicare, includes geri- atrics principles for all appropriate trainees.
Support direct  care  workers by enacting federal policies that increase their compensation and benefits, strengthen training requirements and opportunities, and create advanced roles.
Ensure equal pay for equal work by enacting policies that ensure gender equity for women working in geriatrics and address discriminatory practices in the workplace.
Ensure access to paid family and medical leave by establishing fed- eral protections for employees who need time off to recover from a seri- ous illness or care for a newborn, newly adopted child, or seriously ill family member.
Improving Care For Older Adults with Complex Conditions 
Older people with chronic illnesses and complex conditions often do not receive optimal care, a reality that reduces their overall well-being and contributes to disproportionately high healthcare costs for these indi- viduals. We are urging legislators and the Biden administration to:
Support innovative models of care by promoting the expansion of existing programs shown to improve care, such as Hospital at Home (HaH) and Programs for All Inclusive Care for the Elderly (PACE), even as we continue to learn about best practices in providing quality care for older adults with complex needs.
Strengthen long-term care services and supports (LTSS) by ensuring older adults have access to a wider range of high-quality and affordable long-term care options, including those that enable them to "age in place" in their own homes and communities; and by enacting policies that support and train family members caring for older loved ones.
Prioritize aging research in diverse populations across federal agencies by removing arbitrary upper age limits and making increased investments in aging research across federal agencies to ensure the implementation of whole-person-focused studies of the diseases and conditions that older adults from marginalized communities face.
Our full letters to the President and Congress can be found on the AGS website (www.americangeriatrics.org/where-we-stand). As always, we thank you, our members, for all that you do for the older adults under your care. For those of us who have seen your expertise firsthand, as caregivers or patients ourselves, we know your dedication to providing well-coordinated care aligned with what matters to patients makes a world of difference. ✦

AGS Members Share their #MyCOVIDVax Pictures and Stories
In late 2020, the United States launched its COVID-19 vaccination program, beginning with essential healthcare workers and frail older adults living in congregate settings. The goal of this massive, complicated undertaking is to have vaccinated 70 percent of the U.S. population by the end of this summer, but it faces multiple challenges, including the public's concerns about vaccine safety. This is why the AGS was pleased to join other national organizations with a request that our members share pictures of themselves getting their COVID shot on social media. We've been thrilled to see you — our geriatrics superheroes on the frontlines of caring for older adults during the pandemic — getting vaccinated, and we have been inspired by the stories you shared about why you were getting your shot and why others should, too. You've affirmed for all of us that #ThisIsOurShot at ending the COVID-19 pandemic.
From Our President: Annette Medina-Walpole, MD, AGSF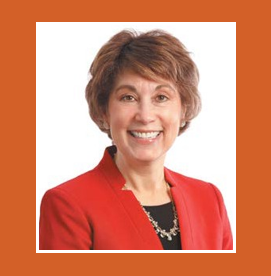 I think we can all agree that this past holiday season was… an unusual one. With cases of COVID-19 mounting and the CDC advising Americans to cancel their travel plans, many of us celebrated the end of the year within our own bubbles—foregoing travel to see distant relatives and friends and avoiding those long lines at airport security! We found inventive ways of coming together safely: deploying the ubiquitous Zoom call of our day jobs for family gatherings, playing online virtual games together, and holding remote movie nights. We made our fair share of marathon phone calls and mailed some sentimental greeting cards with funny family photos, too. My own immediate family trialed gourmet holiday recipes in addition to our traditional favorites, anxiously waited for the first snowy opportunity to use our new snowshoes and get some exercise outdoors, and just enjoyed the peace and unity of being home together.
In these times, I can't help but reflect on new meanings of the word "togetherness," especially as it applies to the AGS. Last year, we were so looking forward to seeing our members face-to-face in Long Beach. When circumstances forced us to adapt, we instead hosted a series of virtual events covering findings from the STRIDE study and allocation strategies in the era of COVID-19, and featuring our three plenary paper presenters. We celebrated a record-breaking number of abstract submissions by publishing them in a special, free supplement to the Journal of the American Geriatrics Society (JAGS) and by encouraging discussion on MyAGSOnline and social media. And we planned ahead for how we would celebrate our 2020 awardees and honor the Program Committee members, AGS leaders, and geriatrics experts who worked on a stellar meeting agenda the following year.
This year, we are looking forward to convening virtually for the 2021 AGS Annual Scientific Meeting (#AGS21). The virtual conference will bring us together in spirit and in commitment to our field, presenting the latest in geriatrics research, education, and clinical care, and providing the most up-to-date evidence-based scientific information to improve our ability to care for our older patients. There are so many reasons to look forward to the three-day meeting scheduled May 13-15, with pre-conference events on May 12, so I'll stick to just the top six:
You'll be able to learn from the comfort of your home, office, or anywhere else you choose (that has Wi-Fi). No one will be the wiser if you want to wear comfy pajama bottoms while you learn about AGS CoCare®: HELP, a comprehensive care program designed to prevent delirium and functional decline in hospitalized older adults.
 
You'll experience an interactive, engaging, and comprehensive educational program with opportunities for Q&A. You'll have the chance to engage with speakers, who can answer your questions in real-time.
 

You'll hear about the latest cutting- edge research.

Attend the Geriatrics Literature Update session for a recap of 2020's most important and impactful journal articles shaping the care of older adults and associated health outcomes, and join the poster sessions to support colleagues who will be showcasing their research, innovative educational initiatives, and challenging patient cases.
 

You'll hear and see the field's leading authorities in clinical care, health policy, and health research.

Two not-to-be missed highlights are: AGS Past President Ellen Flaherty, PhD, APRN, AGSF, delivering this year's annual Henderson State of the Art Lecture, "Leveraging the Potential of Interprofessional Teams in Primary Care Practice"; and Alex Smith, MD, MS, MPH, sharing his "Confessions of an Unfocused Researcher" as the Thomas and Catherine Yoshikawa Outstanding Scientific Achievement for Clinical Investigation Award Lecture.
 
You'll acquire knowledge and concepts that will improve your ability to care for older adults, and you'll be able to earn more Continuing Medical Education/ Continuing Education credit than ever before. Topics on the agenda include everything from nonpharmacologic pain management strategies to narrative medicine to the ever-popular CPT coding update. If a session you want to attend conflicts with another obligation, you can always watch it later!
 
You'll be able to mentor and make an impact on the future of geriatrics. The AGS Annual Meeting Mentor Program—which matches students, residents, and junior health professionals with senior geriatrics health professionals from across the country—is going virtual this year. Join as a mentor to share your insight into subjects like starting your career, locating research funding, and balancing work demands with your home or family life.
At this year's meeting, I'll also be passing along the baton as AGS president to my accomplished AGS colleague Peter Hollmann, MD, AGSF, whom I would like to congratulate and celebrate in this column. With almost four decades of geriatrics experience, Dr. Hollmann's wide-ranging work to improve the health, independence, and quality of life of all older people and to improve payment for geriatrics health professionals takes many forms: he serves as Chief Medical Officer for Brown Medicine, the largest non-profit, academic, multispecialty medical group in Rhode Island; he contributes his expertise in payment and geriatric measures to multiple national and Rhode Island-based committees and advisory groups, including the American Medical Association/Specialty Society RVS Update Committee (on which he plays a key role in the development of recommendations to improve the Medicare Physician Payment Schedule); and he teaches as an Assistant Clinical Professor in the Department of Family Medicine in the Warren Alpert Medical School at Brown University—all while maintaining his own geriatrics primary care practice in East Providence!
Dr. Hollmann's enduring commitment to the AGS dates back to the beginning of his career in medicine, when he first joined as a Fellow at the Roger Williams Medical Center. Since then, Pete has served as Secretary of the AGS board, chaired the AGS Public Policy Committee, and represented AGS to the CPT Editorial Panel, where he was eventually appointed to Chair. Few members can possibly know the ins and outs of our society quite so well as Pete. I am delighted that we'll get to continue working together, as I assume the role of board chair from another fabulous AGS colleague, Sunny Linnebur, PharmD, FCCP, BCPS, FASCP, BCGP.
Wishing you all safety and health, and looking forward to seeing you virtually in May!✦

IHI and JAHF Launch Promotion Campaign
We are extremely #AGSProud of our Geriatrics Workforce Enhancement Programs (GWEPs) and their primary care partner teams that participated in our Age-Friendly Health Systems (AFHS) Action Community and who had been recognized by the Institute for Healthcare Improvement (IHI) and The John A. Hartford Foundation (JAHF), as of December 2020, for the following:
95 percent of GWEP partners had achieved recognition as Age-Friendly Health System Participants (Level 1)
 
9 percent of GWEP partners had achieved recognition as Age-Friendly Health Systems – Committed to Care Excellence (Level 2)
Embarking on the journey to becoming age-friendly is just the beginning, and we look forward to continuing to work with GWEPs and their partners this year! Dr. Hollmann's enduring commitment to the AGS dates back to the beginning of his career in medicine... Few members can possibly know the ins and outs of our society quite so well as Pete.
In February, AFHS initiative partners launched a promotion campaign to celebrate exceeding their 2020 goal of spreading the 4Ms framework to 1,000 places of care. The campaign recognizes the commitment and achievement of 1,195 care locations identified as AFHS Participants, and it inspires and invites more systems, office practices, retail clinics, and post-acute care facilities to join the successful movement by signing up for a March 2021 Action Community.
Be on the lookout for information about some easy ways GWEPs and their primary care partner teams can get involved in highlighting their accomplishments and growing the AFHS movement! ✦
JAGS Guide to Our Top Articles of 2020
An AGS Guide for Virtual First-Timers
AGS Members Successfully Advocate for Revision of Care
In her last newsletter column, AGS President Annette Medina-Walpole, MD, AGSF, thanked members for championing federal policies that support us all as we age and encouraged them to offer their expertise and AGS resources to state and local policymakers. The recent work of AGS Board Member Mark Supiano, MD, AGSF, AGS Ethics Committee Vice-Chair Timothy Farrell, MD, AGSF, and their University of Utah colleague Leslie Francis, PhD, JD, to advocate for the revision of Utah's age-discriminatory crisis standards of care presents a perfect case study for how such advocacy can improve the lives of older Americans.
When a surge in COVID-19 cases in Utah threatened to overwhelm hospitals and their intensive care units in late October, the state anticipated activating crisis standards of care (CSC) that used age as a tie-breaker in decisions about allocating scarce healthcare resources during public health emergencies. (Only months before, Utah's CSC had removed an age cutoff for these resources that excluded patients aged 90 and older.) On Oct. 29th, Drs. Supiano, Farrell, and Francis expediently contacted the chair of the Utah Hospital Association CSC work group, which is responsible for creating those evidence-based guidelines with attention to their ethical and legal concerns. Three days later, the work group called an emergency meeting, inviting the advocates to make their case for guideline amendments and ultimately enlisting them to develop recommended revisions.
Drs. Supiano, Farrell, and Francis consulted the AGS position statement, "Resource Allocation Strategies and Age-Related Considerations in the COVID-19 Era and Beyond," its companion article in the Journal of the American Geriatrics Society (JAGS), and other related materials as they developed their recommendations.
"Having the evidence base to rely on was really critical" to responding quickly, Dr. Supiano said, in gratitude for what he called a "team effort." "Our discipline has a lot to be proud of—many of us have been working on building that evidence base."
In their presentation on Nov. 6th, the director of the University of Utah's Center on Aging and his colleagues endorsed the replacement of "relative youth" as a tiebreaker with three other criteria, in order of priority: rate of clinical decline; clinical judgement of a patient's record and overall presentation of COVID symptoms, combined with use of recommended assessment tools; and, finally, randomization to lottery.
After deliberating and reaching consensus, the work group published the revised standards online and shared them with the Utah Commission on Aging, a statewide group of stakeholders working to increase the understanding of the needs of Utah's aging population and how to meet them. The group later included the Clinical Frailty Scale (CFS) in a CSC toolkit for physicians as a suggested assessment tool for tiebreaking purposes—another victory for the AGS advocates who supported use of the age-independent instrument proven predictive of short-term mortality in hospitalized patients with COVID-19 disease.
The new standards thankfully remain hypothetical as of now, and the advocates hope they stay that way: "None of us want to get to the point where these standards are being invoked," Dr. Supiano said. So what difference do they actually make?
It's the anti-ageist message they send, he says—that older adults are protected and valued.
"Even if we never have to apply the policy, older people in Utah will have the confidence in knowing that their age will not be a factor in their ability to receive the care they need," said Dr. Supiano. To that end, he and his colleagues brought news of the revised standards to the public by publishing an op-ed in the Salt Lake Tribune that congratulates the CSC work group for "ensur[ing] that access to care in a crisis situation will protect and value the health and health care of all people in Utah." Dr. Supiano has also helped the Utah Department of Health and the Utah Hospital Association develop a patient-facing FAQ that specifies older adults will not be treated differently than younger adults if CSC are invoked, provides guidance on how older adults can ensure their care preferences are respected under all circumstances, and alerts patients to what they can do if they disagree with a decision to have their care rationed.
The AGS congratulates Drs. Supiano, Farrell, and Francis for their successful efforts to ensure all Utahns of all ages have access to high-quality healthcare free of ageism, no matter the circumstances, and for the inspirational example they offer other AGS members seeking opportunities to help inform and shape state and local policy. ✦
Visit the AGS Advocacy Center to find your elected officials, browse active advocacy campaigns, and get involved!
The AGS/ ADGAP Virtual Mentorship Program:
The AGS and the Association of Directors of Geriatrics Academic Programs (ADGAP) are pleased to provide members with a new virtual mentor match program, offering members more opportunities to explore new collaborations and working relationships.
Available through MyAGSOnline, our digital community space exclusive to AGS and ADGAP members, Mentor Match offers the opportunity to develop a mentoring relationship based on your needs and availability.
Log on to MyAGSOnline.AmericanGeriatrics.org to access the mentor program and join using the simple, three-step enrollment process. Start expanding your network today!

Enrollment in the virtual Mentor Match requires membership in AGS or ADGAP. Students and residents can become AGS members for free! 
Program Benefits for Mentees

Program Benefits for Mentors

Get a fresh perspective from experienced professionals
Build your network and gain name recognition
Establish and maintain a mentoring relationship on your own terms
Set your own agenda for meetings to get your specific questions answered
Make new contacts that might provide job leads or collaboration opportunities
Get insights on your CV, interview skills, contract negotiation, and more
Get the support you need to feel confident and uplifted as you navigate your career

Build leadership and teaching skills
Enhance your network and gain influence
Bring a new perspective to your work and discover new questions or ideas
Experience the rewarding fulfillment of assisting someone in their career and/or program development
Mentors have the ability to set limits on their participation, including the number of mentees that they can take on and turning off participation during specified date ranges. Mentors can also track their mentoring relationships through their personalized mentorship dashboard.
Health in Aging Foundation 2020 Honor Roll of Giving
Why I'm an AGS Member: Rasheeda Hall, MD

My inspiration to become a geriatric nephrologist came to me during my nephrology fellowship. I'd encountered some difficult clinical scenarios that centered around older adults on dialysis who had repeatedly been admitted from nursing homes, and whose families wrestled with the complicated decision to start dialysis.
It wasn't until I was exposed to the idea of geriatric nephrology during my fellowship curriculum that I realized there was a way to specifically care for older adults who had kidney disease, and that there were abundant research opportunities that focused on the field. Since then, I have been very interested in the care of older adults, their mobility and cognitive impairment, and learning the principles of geriatric medicine.
I had deep exposure to geriatrics through my advanced fellowship in geriatrics administered through the Veterans Health Administration (VHA).
I've been an AGS member since 2017—it took my first trip to an AGS Annual Meeting to convince me that the resources and community AGS offers is a great fit for me and my career goals. I enjoy meeting and networking with the community of healthcare professionals whose drive for improving care for older adults is similar to mine. That's particularly inspiring for someone like me who's bridging geriatrics to nephrology. Professionally, my membership means I'm presented with opportunities for career development, mentoring, and collaborations through AGS.
As a very special benefit of my AGS membership, I recently was honored by winning the Arti Hurria Memorial Award! This really means a lot to me. I know how bright Dr. Hurria's star shined, and I can only strive to have my research have as huge an impact as hers did.
A normal day in my life looks like at least a couple of hours writing a manuscript or a grant. The rest of my day may be interpreting research findings, attending research meetings, or seeing patients in my clinic. I have been grateful for my geriatric nephrology clinic at the Durham VA healthcare system because it allows me to incorporate geriatric principles into caring for older people with chronic kidney disease. This fuels my research.
I find it very rewarding to be in a position to view clinical care from both perspectives, geriatrics and nephrology, and to share that unique lens with my patients.
My time away from work is primarily spent with my family. Things are really challenging in the world today on top of building a research program, so some things that keep me steady are practicing mindfulness and journaling every day. ✦
Coping with COVID-19: Managing Stress and Anxiety