American Geriatrics Society Newsletter (2020: Volume 51, Number 1)
#DECISION2020: Questions for Candidates
The AGS is committed to improving the health, independence, and quality of life of all older people. In clinics, classrooms, and communities across the U.S., an important part of that commitment is understanding what programs and policies our elected representatives are championing so that federal, state, and local government support older Americans continuing to contribute to our communities in new and innovative ways.
We believe it's important that Americans ask questions of our candidates so that we all have an understanding of where they stand on issues important to older Americans and caregivers. It's particularly important that presidential candidates articulate their vision for a United States that supports all generations, and we have developed a new compendium of questions with the 2020 presidential election in mind.
Review our top questions below. Want more information about why these questions matter, what policy solutions might work, and what's at stake for 2020 and beyond? Visit AmericanGeriatrics.org/Where-We-Stand for our complete, comprehensive guide. ✦
Topics & Questions Important to Supporting All Americans as We Age
Issue 1: Ensuring Access to Geriatrics Health Professionals
If elected, what policies and programs would you champion that would increase access to geriatrics health professionals for older Americans?
Issue 2: Expanding Title VII Geriatrics Training Programs
If elected, how would you work to expand the reach of federal training programs so that all older people have access to health professionals who are competent to meet our needs as we age?
Issue 3: Ensuring Our Workforce is Competent to Care for Older Americans
If elected, how would you reform graduate medical education to address the gap between training requirements and our nation's need for a workforce that is prepared to care for us all as we age?
Issue 4: Supporting American Women
If elected...
What will you do to ensure women receive equal pay for equal work?
What are your plans for ensuring women and other traditionally underrepresented groups are vibrant parts of your Administration?
Issue 5: Supporting American Families
If elected, how would you ensure that all Americans, including all those employed by the federal government, have access to paid family leave?
Issue 6: Addressing Complexity in Caring for Older Americans
If elected, how would you work to improve both the quality and efficiency of care delivered to the increasing number of Medicare beneficiaries with multiple chronic and complex conditions? Additionally, how would you improve care and care coordination for individuals who have dual eligibility for both Medicare (controlled by the federal government) and Medicaid (largely controlled by the states)?
Issue 7: Reducing the Toll and Impact of Chronic Diseases
If elected, how would you prioritize aging research across federal agencies and institutions so that we can address the human and economic toll of chronic diseases on older Americans?
Do you have ideas for additional topics? Submit your suggestions to info.amger@americangeriatrics.org or tweet us at @AmerGeriatrics.
AGS360° with Nancy E. Lundebjerg, MPA
She was a writer's writer, that's how I'll remember Barbara Loecher, our long-time senior  writer who died in late January after living with younger-onset Alzheimer's disease. During her tenure at the AGS, Barbara was the deft behind-the-scenes editor and author of too many articles, education pieces, and columns for us to count. She was that rare writer who could pick up any topic and produce an article that sounded like she'd been studying the subject for years. Perhaps most importantly, she took joy in the simplest things and her delight was infectious.
In that respect, Barb was much like Arti Hurria, whom I recently wrote about in "Leadership in Action: Emulating Arti Hurria" (DOI: 10.1016/j. jgo.2019.12.009) for the Journal of Geriatric Oncology. Arti was a champion for infusing geriatrics across medical specialties, and her legacy lives on in the champions she mentored in service of this goal. That piece closed with a call to action for myself and others:
"Bring Joy: Arti thought that we could change the world. She did not believe in magic wands but knew warmth, smiles, and hugs were the 'secret in the sauce' when it came to achieving success. She was well aware that achieving our goals would take a lot of elbow grease, yet she made sure we all took joy in what has been the ride of a lifetime."
AGS members bring joy to their work every day, and I couldn't be prouder of your commitment to caring for us all as we age. The beginning of 2020 has brought some great updates that highlight those efforts.
First, we had our final John A. Hartford Foundation (JAHF) site visit for our long-standing partnership focused on infusing geriatrics into the surgical and related medical specialties. That partnership has been the foundation for initiatives to improve the quality of care led by the American College of Surgeons, American College of Emergency Physicians, Society for Academic Emergency Medicine, Emergency Nurses Association, and American Society of Anesthesiology. The workforce driving these initiatives reflects a true partnership with our surgical and medical society friends. The AGS will continue to serve as a home for the many partner organizations comprising the Geriatrics-for-Specialists Initiative, as well as the medical specialists who participated in our sister initiative focused on internal medicine specialties as led by the Association of Specialty Professors. Please visit our virtual compendium of articles about how these two initiatives created the foundation for transformation (http://ow.ly/kiqa30qfEoX, case- sensitive). I'm so excited that we're continuing to collaborate to support this work in new and creative ways.
January also saw the launch of our Age-Friendly Health Systems Action Community, bringing together all 48 Geriatrics Workforce Enhancement Programs (GWEPs) and their partners to infuse the 4Ms of the age-friendly movement into primary care. It's both exciting and daunting to be a part of the larger Age-Friendly Health Systems Initiative spearheaded by JAHF in partnership with the Institute for Healthcare Improvement. We're certainly learning a lot from our partner GWEPs and their partner practices. What we learn will serve as a foundation for spreading the 4Ms—care for Medication, Mentation, Mobility, and What Matters—into primary care nationwide.
All of these initiatives have one thing in common: They start with a big bold vision (transforming care for us all as we age) coupled with hard work, strategic thinking, and the joy we find in successes along the way. Here's to 2020 being about the AGS and our members continuing to swing for the fences in ways both big and small. Given this is an election year, one fence that we all need to swing for is educating candidates up and down the ballot about issues important to geriatrics and older adults. To that end, we've created a list of candidate questions (see p. 5) coupled with potential solutions and a rationale for why these issues in particular matter to us all as we age. Take a look and pick one or two (or even three) that you'll start asking. Pick questions you feel passionate about. If every AGS member picked just one question, that'd be 6,000+ people planting seeds that hopefully will grow to serve us all as we age.
As Robert Louis Stevenson once said, "Don't judge each day by the harvest you reap, but by the seeds you plant." ✦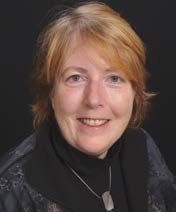 Best,  

Three Things You Should Know About AGS CoCare: HELP™
A seminal program for preventing delirium and loss of func- tion for hospitalized older adults stands poised for a major expansion thanks to the AGS. Now the newest addition to the AGS "CoCare" portfolio, a suite of programs helping embed geriatrics expertise in broader care for older adults, AGS CoCare: HELP™ represents a new step forward for a program that has already taken significant strides.
AGS CoCare: HELP™ is a comprehensive program of care for hospitalized older adult patients, designed to prevent delirium and functional decline. Formerly known as the Hospital Elder Life Program (HELP), AGS CoCare: HELP™ is built on personalized interventions to reflect the evolution of patient needs throughout hospitalization. ✦
Get to know our new program with three fast facts about AGS CoCare: HELP™'s impact. Subscriptions are available now, so contact cocarehelp@americangeriatrics.org or visit HELP.AGSCoCare.org to get started today!
1. AGS CoCare: HELP™ Can Improve Outcomes for Hospitalized Older Adults
Decreased the onset of delirium from 15% to 9.9% of cases (a 34% reduction)
Improved quality of care
Reduced complications and resource costs
Reduced need for patient restraints
Increased scores on patient cognitive functioning tests
Reduced hospital re-admissions
2. AGS CoCare: HELP™ Leads to Cost-Savings
Savings of up to $3,800 per patient in hospital costs and $16,000 per person-year in long-term care costs
Savings of more than $7.3 million per year in hospital costs (more than $1,000 in savings per patient)
Savings of $121,425 per year in sitter costs and decreased delirium incidence
Added long-term benefits both for patients and employees thanks to:

Enhanced patient satisfaction, public rela- tions, and community engagement
Improved nursing job satisfaction
Availability of turn-key training resources
3. AGS CoCare: HELP™ Can Impact Your Bottom Line
Reduces incidence of delirium, a serious care concern associated with mortality rates of 25-33% in the hospital setting, increased morbidity, increased length of stay, and increased nursing intensity
Improves consistency of care for frail older adults, resulting not only in more predictable lengths of stay and improved coordination for discharge but also in more efficient management of hospital capacity
Improves patient satisfaction thanks to protocols promoting practical personal care that assists patients in activities of daily living and supports a successful return to home and family
Increases visibility of geriatrics programming within an institution
Improves quality of care and patient safety
Enhances staff education, training, skill development, and job satisfaction
2019 Honor Roll of Giving
FOUNDERS CIRCLE
$7,500 pledge commitment
 
 
 
Louise Aronson*
Richard Besdine*
Sharon A. Brangman*
Jan Busby-Whitehead*
Harvey Jay Cohen
Patrick P. Coll*
Jerome J. Epplin
William J. Hall*
Peter Hollmann*

Jerry C. Johnson*
Robert and Rosalie Kane
Sunny Linnebur*
Nancy E. Lundebjerg*
Simon C. Mears
Annie Medina-Walpole
Adrienne D. Mims*
Joseph and Lynn Ouslander*
James and Kara Pacala*

L. Gregory Pawlson
Jane F. Potter
James S. Powers*
Barbara M. Resnick
Neil M. Resnick*
David B. Reuben
Kenneth E. Schmader
Todd and Susan Semla
Lynn H. Spragens

Eric G. Tangalos*
Mary E. Tinetti*
Niranjan Thothala
Michael R. Wasserman*
Thomas T. and Catherine Yoshikawa*
GeriEM Donors‡
*75th Anniversary Legacy Donor
‡The GeriEM Donors have made a collective commitment to support the Jeffrey H. Silverstein Memorial Award, which was established to recognize emerging investigators in the surgical and related medical specialties whose research is focused on geriatrics aspects of their specialty and who are committed to a career in aging research. The GeriEM Donors are: Kevin Biese, Christopher R. Carpenter, Jeffrey M. Caterino, Teresita Hogan, Ula Hwang, Maura Kennedy, Kevin Munjal, Adam Perry, Anthony E. Rosen, Manish N. Shah, and Scott Wilber.
PRESIDENTS CIRCLE

$3,000 to $7,499 pledge commitment

 

William B. Applegate
William and Tamra Dale
Donna M. Fick
Ellen Flaherty
Kevin T. Foley
G. Michael Harper
William R. Hazzard
Victor A. Hirth
Theodore M. Johnson II
Alan E. Lazaroff

Rosanne M. Leipzig
James P. Lynn
Michael L. Malone
Daniel Ari and Linda Mendelson
Alison Moore
Vyjeyanthi (VJ) Periyakoil
Alice and William Pomidor
Debra Saliba
Paul E. Tatum III
1942 CIRCLE
$1,500 pledge commitment
Rosemary De Angelis Laird
Heather E. Whitson
LEADERSHIP CIRCLE

$1,000+ annually

 
Caroline S. Blaum
John R. Burton
Joshua Chodosh
Laurie G. Jacobs
Anne M. Kenny
Kevin High
Amy Kind
Andrew G. Lee and Hilary Beaver

Lona Mody
Laura Mosqueda
Michael H. Perskin
Mark and Katherine Supiano
Marie-Luz Villa
Jeanne Y. Wei
Catherine Yoshikawa
Thank you to all of our supporters! To learn more about the Health in Aging Foundation, please visit HealthinAging.org.
Why I'm An AGS Member Chitra Kavouspour Hamilton, MD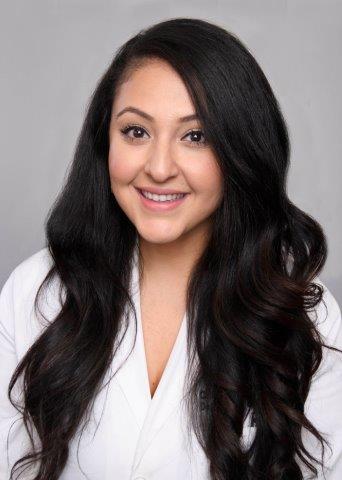 Early on, there were some life experiences that set Chitra Hamilton, MD, on the path toward a career in geriatrics. During high school, for example, she  became certified as a nursing assistant and worked in a nursing home—an activity which had the unexpected benefit of bringing her even closer to her Iranian grandparents, who lived at home with her and her family.
Then, during her medical school rotations in pulmonary medicine, oncology, and critical care, Chitra came to realize that certain aspects of those fields attracted her—they all required the management of complex chronic conditions and medications. Most importantly, they all allowed her to support and guide her patients and their families through difficult times. "These are situations very similar to those in geriatrics," says Dr. Hamilton. "It became clear to me that was the field that would suit me best."
The many different avenues that a geriatrics practice can offer also held great appeal for Dr. Hamilton. "Whether you're working in a long- term care facility, or in the home, or in clinics, you see a diversity of patients, and I really love how well you get to know your patients as well as their family and caregivers," she notes.
Dr. Hamilton joined the AGS nine years ago as a medical student in the Johns Hopkins MSTAR, or Medical Student Training in Aging Research, Program. The Johns Hopkins Division of Geriatric Medicine and Gerontology's summer training program immerses medical students at the end of their first year in a focused experience in aging research, supplemented by research training and clinical experiences.
"Honestly, the MSTAR experience was wonderful for me," Dr. Hamilton notes. "I was able to work on research projects and even sent in an abstract to the AGS—that's how I got started on my membership path."
Heading up the Resident Activities Subcommittee was a leadership experience Dr. Hamilton enjoyed via her AGS membership. She first participated as a student and then as a resident. "I was a part of helping the residents see what they wanted as a committee at the AGS Annual Scientific Meeting."
More recently, Dr. Hamilton helped coordinate an FIT (Fellows-in-Training) Webinar. Its aim? To discuss what careers in academic geriatric medicine might look like. The audience heard from two different sides of the career experience via an academic scholar and a clinician educator. "We are hoping to look at private practice and hospital employed perspectives for our next webinar," noted Dr. Hamilton.
In 2019, Dr. Hamilton was pleased to be the Fellow-in-Training liaison to the AGS Annual Scientific Meeting Program Committee. "I was honored to be the only fellow member to sit among all these amazing professionals to see what it takes to develop a program for a scientific meeting," she recalls. "It was great to offer input about trainees and to see how receptive the other members of the committee were—and how much they cared about the next generation of geriatricians. It was an amazing experience."
Dr. Hamilton has also been able to work with her husband, an orthopedic surgery fellow, to increase orthopedic resident knowledge on geriatric syndromes like delirium. She and her husband were able to present their interdisciplinary curriculum on post-operative delirium this past year at the AGS Annual Meeting in Portland.
Dr. Hamilton and her husband love cooking and spending time with family. Their active life is likely to become even more active in the coming months, as a new baby is about to join their family— making their toddler a big brother! ✦
HealthinAging.org: Tips for Safely Surfing the Internet