11/29/2019
Spotlight on #AGS20: LAST CHANCE to Submit an Abstract or Apply for an Award!
Does your holiday wish list include national recognition for your work in geriatrics? If it doesn't, it should! This week is your last chance to submit an abstract or apply for an award to be presented at #AGS20. Give yourself the gift of success this season and apply today! All submissions are due by Tues., Dec. 3.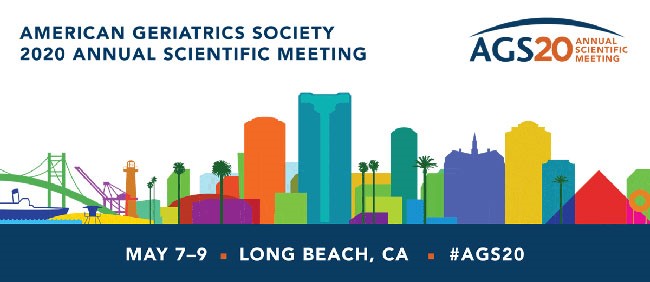 Here's What's Trending on MyAGSOnline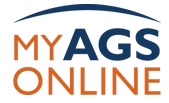 Congratulations to this week's most active members: Sally Brooks, Christina Prather, Brienne Miner, and Andrew Zullo. Thank you for your contributions!
Register for the Upcoming Fellows Webinar!
Mark your calendars for Wed., Dec. 4, as we kick-off our very first AGS Trainees webinar! Starting at 8pm ET, this webinar will feature Jessica Colburn, MD, and Stephanie Nothelle, MD, from Johns Hopkins University discussing academic careers in geriatrics. This webinar is part of a series to cover various topics important to Fellows and other AGS trainees. Register here.
We're thankful to the AGS Fellows-in-Training Section Steering Committee for developing this webinar. Are you an AGS trainee looking to get more involved with the AGS? Post your questions, webinar topics, and ideas in the AGS Trainees community on MyAGSOnline!
Apply for an AGS Committee
AGS leadership starts with you! AGS Committee Members contribute to our work in so many ways, from leading and serving on subcommittees to helping with projects that advance geriatrics and care for us all as we age. All committees meet face-to-face once a year at the AGS Annual Scientific Meeting to plan future activities. Additionally, there are virtual meetings held each October to discuss mid-year progress. View a full list of committees here, and log into MyAGSOnline to apply for a committee before our deadline: Sun., Dec. 15.
Don't Forget: Support the Health in Aging Foundation with AmazonSmile this Holiday Season
When you shop for the holidays via AmazonSmile, you can help support the AGS Health in Aging Foundation at no additional cost! Log into your Amazon account with AmazonSmile and choose to support the Health in Aging Foundation when you place your order.
Older Driver Safety Awareness Week Helps Us All Stay Safe on the Road
The AGS joins the American Occupational Therapy Association (AOTA) in raising awareness of ways to keep older drivers safe on the road through its Older Driver Safety Awareness Week (Dec. 2-6, 2019).
Each day of Older Driver Safety Awareness Week will cover a theme critical to empowering older drivers and their families, from anticipating changes that can affect driving to having conversations with family and staying engaged in the community with or without a car. The AGS is happy to contribute to Older Driver Safety Awareness week with our professional resources for clinicians and our materials for older drivers and caregivers.
New AGING Initiative Funding Opportunity
The Health Care Systems Research Network (HCSRN) and the Claude D. Pepper Older Americans Independence Centers (OAIC) developed the AGING Initiative to create a national resource to nurture and advance an interdisciplinary research agenda focused on older adults with multiple chronic conditions (MCCs). The AGING Initiative seeks letters of intent for pilot projects designed to facilitate collaborations between HCSRN and OAICs investigators focused on priority areas within the topic of MCCs. Letters of intent should be submitted no later than Fri., Jan. 10, 2020. Learn more.
New Research Shines a Light on a Forgotten Generation - GenX, Millennial Caregivers ''Sandwiched' Between Kids and Parents
The National Alliance for Caregiving (NAC) in partnership with Caring Across Generations this week released Burning the Candle at Both Ends: Sandwich Generation Caregiving in the U.S. This new report illuminates the challenges facing working parents who are providing intergenerational care. More than 11 million Americans are caring for an adult family member due to health needs or disability, while also caring for children at home. Learn more.
Things We Like: StoryCorps Focuses on Intergenerational Conversations for #TheGreatListen
Giving Tuesday