Date: 3/23/2018
Spotlight on #AGS18: New Hotel Accommodations Available; Last Week to Register at Early Bird Discount
Still need to reserve your spot at #AGS18? Be sure to take advantage of these offers:
New hotel accommodations are available at the Sheraton Lake Buena Vista, a short ride from the #AGS18 action at the Walt Disney World Swan and Dolphin Resort (shuttles to the meeting are included in your stay). Book your room here or call 800-423-3297 to ask about rooms for American Geriatrics Society Annual Scientific Meeting attendees.
The early-bird registration deadline is this Wed., Mar. 28! Register today and save.
Retiring This Year? Help Us Celebrate Your Contributions!
Are you or your colleagues retiring this year? Complete this brief survey so we can honor your contributions to geriatrics at #AGS18!
Government Spending Bill: What Geriatrics Healthcare Professionals Should Know
Rejecting much of President Trump's call to cut overall government spending, lawmakers this week unveiled a $1.3 trillion spending bill to fund the federal government for the remainder of Fiscal Year (FY) 2018. While AGS experts continue to review the 2,000-page proposal, we are initially pleased to see funding increases for key programs, including those for workforce training, research, and aging services encompassed by the Older Americans Act. Averting a government shutdown, the bill passed both Houses of Congress and was signed by the President before the current Continuing Resolution (which has funded the federal government since early February) expires at midnight tonight.
INCREASES FOR WORKFORCE TRAINING: The bill includes $40.7 million for the Geriatrics Workforce Enhancement Program (GWEP), an increase of $2 million over FY 2017. Overall, the bill provides increases across the board for the majority of the workforce programs under Title VII and Title VIII, with a 19 percent bump over FY 2017. The AGS continues to work on reauthorization of the Title VII and VIII Geriatrics Health Professions programs, with a focus on sustaining the GWEPS and restoring the Geriatric Academic Career Awards.
RECOGNITION FOR THE VALUE OF RESEARCH: The National Institutes of Health received an unprecedented $3 billion budget increase for a total of $37 billion. The National Institute on Aging received $2.5 billion for FY 2018 (a bump of more than $500 million over FY 2017 levels). Alzheimer's/dementia research funding within NIH was increased by $414 million for a total of $1.8 billion (a 29 percent increase). The Agency for Healthcare Research and Quality (AHRQ) and the Centers for Disease Control and Prevention (CDC) also received funding increases

Keeping Geriatric Research a Priority at the VA: The bill also provides $722 million (an increase of $47 million or 6.5 percent over FY 2017) for the Department of Veterans Affairs Medical and Prosthetic Research Program. Importantly, the bill includes report language championed by the AGS reinforcing the VA's growing need to prioritize research on complex and chronic conditions to improve care for our older veterans.

SUPPORTING SERVICES FOR US ALL AS WE AGE: The bill also increases funding for programs under the Older Americans Act, including $385 million for Home and Community-Based Supportive Services, $736 million for Nutrition Services, and $180 million for the Family Caregiver Support program—all increases of between 7 and 20 percent compared to 2017. With funding at $20.1 million, the bill slightly boosts support compared to 2017 for the Long-Term Care Ombudsman and the Prevention of Elder Abuse and Neglect programs, and also provides $15.8 million for the Elder Justice Initiative.
PROTECTING PUBLIC HEALTH: Despite serving as an ongoing target for spending cuts, the Prevention and Public Health Fund—created under the Affordable Care Act (ACA) as the nation's first mandatory funding stream to improving our national public health system—will receive level funding for several initiatives geared toward older adults, including the Chronic Disease Self-Management Program (funded with $8 million) and the Elder Falls Prevention program (funded with $5 million). The Alzheimer's Disease Program, which focuses on outreach, awareness, long-term care services and support for people living with certain types of dementia, will receive a $4 million funding increase over 2017, for a total budget of $23.5 million. The bill also maintains funding for block grant programs that support older adults through community-based organizations—a key win after the Trump Administration hinted at eliminating funding completely for these important platforms.  
Given the current political climate and the President's previously proposed cuts, this budget appears to be a big win for older adults, caregivers, and geriatrics. While FY 2018 may finally be in the books, we need to keep up the advocacy, as work will now commence on appropriations for FY 2019 (which begins on October 1). Be on the lookout for AGS advocacy opportunities around ensuring adequate funding for workforce training programs, aging research initiatives, and key services that impact quality care for older people.
Here's What's Trending on MyAGSOnline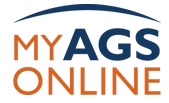 Congratulations to this week's most active members: Robert Zorowitz, MD, MBA, FACP, AGSF, CMD; Carl J. Christian Bergman, MD; Delia Takagi, MD; and Elizabeth Phung, DO, MPAS. Thank you for your contributions!
Proceedings from "Aging and Disability: Beyond Stereotypes to Inclusion Workshop Now Available for Free
Sponsored by AARP and hosted by the Forum on Aging, Disability, and Independence, the "Aging & Disability: Beyond Stereotypes to Inclusion" workshop brought together panelists from a range of fields to discuss ways to disrupt stereotypes in everyday life, particularly when it comes to age and disability.
Learn more and access the conference proceedings for free in the latest MyAGSOnline CEO Blog from the AGS's Nancy Lundebjerg.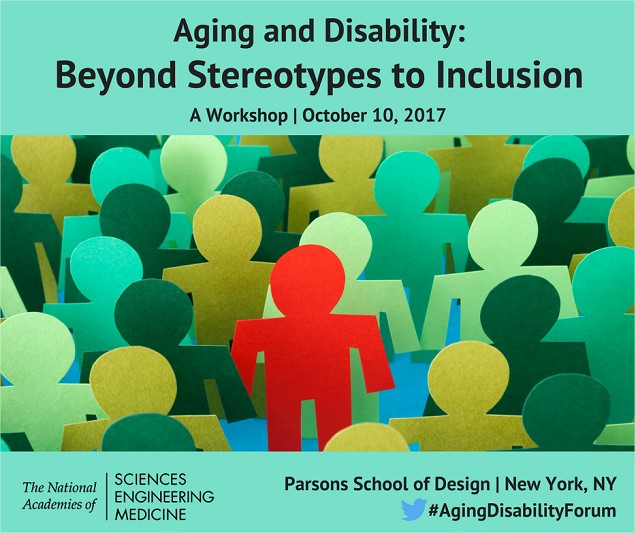 Board Certification Vision Initiative Garnering Great Responses
The Continuing Board Certification: Vision for the Future Commission is already hard at work reviewing feedback from a diverse group of stakeholders to explore what continuing Board certification will look like moving forward. The Commission's survey launched earlier this year has already garnered more than 2,000 responses. Don't miss out on this opportunity to share your feedback; complete the survey before it closes on Fri., April 30.
Refer a Colleague to Win #AGS18 Registration
In addition to the AGS's Refer-a-Colleague Rewards Program, which saves you money on membership renewal, we're also awarding a complimentary #AGS18 registration to the AGS member who recruits the most colleagues by Sun., Mar. 31. Click here for details.
Members & Geriatrics in the News
In an interview with Consumer Reports, Michael Wasserman, MD, shares insight on ways new tech gadgets can be helpful for older adults.
Marc Agronin, MD, a long-time author with the Geriatrics Review Syllabus, spoke with the New York Times about positive aging.
Don't Forget
Remember to apply for the #AGS18 Mentor Program by Thurs., April 5.
América, a new documentary film about aging and family caregiving, will be screened at the 21st Annual Full Frame Documentary Film Festival in Durham, NC, on Fri., April 6.
The Centers for Medicare & Medicaid Services is requesting public input about Dual Eligible Special Needs Plans.  Written stakeholder input is due by Thurs., April 12.