Date: 12/7/2018
Spotlight on AGS Committees: Apply for Committee Service Today!
With the holidays approaching, it's not too early to start thinking about New Year's resolutions. Why not make one of yours getting more involved with AGS! You can do just that by applying to serve on an AGS Committee before Mon., Dec. 17.
Click here to learn more about committee service and how to apply.
Know someone who would be a great fit for the job? You can nominate a volunteer (this option will email the application with encouragement to apply).
Spotlight on #AGS19: Discover Portland
You likely remember the magic of #AGS18 at Walt Disney World's Swan and Dolphin Resort in Orlando, FL. In 2019, we're exchanging the Mickey ears for Portlandia flannel as we gear up for the AGS 2019 Annual Scientific Meeting (#AGS19), May 2-4 in Portland, OR!
Portland is known for its bustling local business scene, delicious cuisine, and community spirit. Whether you're interested in a guided tour of the city, a place to relax in the great outdoors, or an opportunity for tax-free shopping, Portland has something for everyone! Come for the geriatrics updates, and stay for the great experience Portland offers! Visit TravelPortland.com to get inspired about all of the fun awaiting you!

Here's What's Trending on MyAGSOnline
---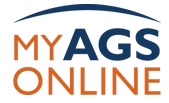 Congratulations to this week's most active members: Carrie Rubenstein, MD; Tomomichi Sakai, MD; Hillary Lum, MD, PhD; and Paul Mulhausen, MD, MHS, FACP, AGSF.
IssueWatch
Upcoming Webinar: Coding Changes for 2019
In November 2018, the Centers for Medicare and Medicaid Services (CMS) finalized its Physician Fee Schedule Rule for 2019, which includes several coding and payment changes of importance to geriatrics and geriatrics healthcare professionals.
The AGS will host a related webinar on Thurs., Jan. 24, 2019, from 1-2 pm ET, to review and discuss payment updates taking effect under Medicare on Tues., Jan. 1, 2019. We will discuss how to successfully bill for new and existing codes, including a new chronic care management code, and how to integrate these codes into your practice.
The webinar will be hosted by AGS Board Member and geriatrician Peter Hollmann, MD, and AGS consultant Denise Merlino, CPC, MBA, CNMT–both recognized for their expertise in payment and coding.
Information on how to register will be forthcoming. In the interim, be sure to mark your calendar!\
Save the Date—Get Your GACA On: Advice from Former GACAs on How to Write a Successful Application
So you're applying for a Geriatric Academic Career Award (GACA) and want advice from former GACAs recipients on writing a successful application?
Well, you're in luck! Mark your calendar for Tues., Dec. 18, from 4-5pm ET, when the AGS and ADGAP will host an interactive webinar on completing your proposal, led by Shaida Talebreza, MD, FAAHPM, HMDC, AGSF; Paul Tatum, MD, MSPH, CMD, FAAHPM, AGSF; Kate Thompson, MD;  and Eric Widera, MD—all previous GACA recipients with key insights into the application process.
The GACA Program supports career development for junior faculty in geriatrics at accredited schools of allopathic medicine, osteopathic medicine, nursing, social work, psychology, dentistry, pharmacy, or allied health. With $2 million in funding available for up to 26 grantees (representing a total of $75,000 per year per awardee), this is an exclusive opportunity you won't want to miss for getting critical insights into what can make your application—due by Tues., Jan. 15, 2019—a success.
A link for registration will be forthcoming in a future AGS member listserv. Email Marianna Drootin (mdrootin@americangeriatrics.org) for more details.
ABIM Announcement: Registration Open for 2019 MOC Assessments
Registration is now open for all 2019 American Board of Internal Medicine (ABIM) Maintenance of Certification (MOC) assessments. Check here for the specific registration and exam dates for both the Knowledge Check-In and the traditional 10-year MOC exam.
Please also note that, for the spring 2019 Knowledge Check-In, disciplines have especially tight registration windows that end as early as Tues., Jan. 15, 2019.
Spotlight on HealthinAging.org: New JAGS Translations on the Blog
Did you know? The HealthinAging.org blog highlights studies of note from the Journal of the American Geriatrics Society (JAGS) with easy-to-read summaries written specifically for older adults and caregivers. Be sure to share the blog with your colleagues, and check out some of our recent posts:

---

Apply for the Tideswell Emerging Leaders in Aging Scholars Program
The Emerging Leaders in Aging Scholars Program from Tideswell at UCSF, the AGS, and ADGAP is designed for advanced junior or mid-career health professionals with a clear commitment to the field of aging and a leadership role in clinical work, research, education, or policy programs focused on older adults. Applications are welcome from physicians; nurses; pharmacists; psychologists; social workers; physical, speech, and occupational therapists; other health professionals and non-clinicians with evidence of training or experience in aging. An academic affiliation is not required.
The program, designed to enhance and leverage existing leadership skills, consists of activities from September to May, ultimately building a community of scholars who will remain meaningful colleagues throughout their careers. Applications are due Tues., Jan. 22, 2019. Learn more.