AGS Fellow Status (AGSF) is awarded to AGS members who have demonstrated a professional commitment to geriatrics, contributed to the progress of geriatrics care, and are active participants in the Society's activities. AGS Fellows join a specially recognized group of healthcare providers who are dedicated to geriatrics education, clinical care, and research, as well as to their own continuing professional development. Fellows have distinguished themselves among their colleagues, as well as in their communities and in the Society by their service. Their dedication and longstanding commitment to AGS is recognized by this mark of distinction. You can view the 2019 AGS Fellows below, and find a listing of all current AGS Fellows here.
Eligibility
You are eligible to apply for AGS Fellow if you are currently an active member of the AGS and have been for at least 5 years*, have attended at least 3 Annual Meetings and accrue  at least 30 points** on the online application.  Points in the application are accrued based on activities/experience in the following areas :
Certification & Recertification
AGS activities including annual meetings, CE meetings sponsored by the AGS or AGS Affiliates, and volunteer activities
Publications & Research
Awards
Speaker Events
Public Service
Timeline
Applications are due June 15th by 11:59 PM EST and December 15th by 11:59 PM EST.
Application Process
To be considered as an AGS Fellow, an applicant must submit a completed application package, including:
Complete the  AGS Fellowship Application form. Complete only the items that apply. An applicant must accrue 30 points as defined by the application; applicants with less than 30 points will not be considered for fellowship.
Provide two letters of recommendation by members of the Society in good standing (members for at least three years, AGS Fellows encouraged) endorsing the applicant's advancement to AGS Fellows.
Submit a  one-time $150 application fee via check made out to the American Geriatrics Society. If the application is not approved, this one-time fee will be applied to future applications.
Submit completed application to:
Hoon Jason Park
Manager, Membership Services
American Geriatrics Society
40 Fulton St., 18th Floor
New York, NY 10038
jpark@americangeriatrics.org
T: (212) 308-1414
F: (212) 832-8646
* - Individuals are still considered eligible with a six month or less membership lapse within those five years.
** - Applicants should complete the application form to determine their point score prior to submitting their application and fee. Applicants with less than 30 points will not be considered for fellowship. 
AGS Fellowship Recognition
Members elected to Fellow status are granted the privilege of using the initials "AGSF" after their name and are honored during the AGS Members Business Meeting at the AGS Annual Meeting in May. AGSF members are also recognized with a badge on their MyAGSOnline profile and a bio page on the AGSF section of the AGS website.
2019 AGS Fellows
Nimat Alam MD, FAAFP, AGSF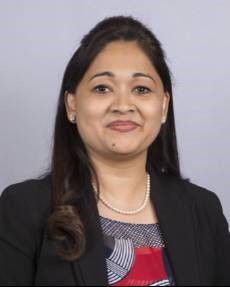 Nimat Alam MD, FAAFP, AGSF
Associate Professor & Clerkship Director
Texas Tech University Health Science Center
Dept of Family Medicine/Geriatrics
Permian Basin, Texas
Dr. Alam is an Associate Professor, Department of Family and Community Medicine/Geriatrics, Texas Tech University Health Science Center, Permian Basin, Texas. Dr. Alam received her medical degree from Bangladesh Medical College, Bangladesh and completed her residency training in Family Medicine at TTUHSC. She subsequently completed her fellowship training in Geriatric Medicine at TTUHSC. She is board certified in Family Medicine and Geriatrics. 
Dr. Alam is a clinical educator. She is the Clerkship Director for the third and fourth year medical student's clinical rotation, School of Medicine, TTUHSC, Department of Family Medicine/Geriatrics. She is serving as the chair of the Clinical Competency Committee for Geriatrics Fellowship Program, TTUHSC. She is highly regarded as an educator and clinician. She is the recipient of the TTUHSC, School of Medicine Dean's Educational Innovation Award 2019, Outstanding Faculty Award recognized by the medical students 2018, Outstanding Community Service Award 2017. Dr. Alam has created several clinical educational models including the Geriatric Clerkship curriculum for the medical students. She has also created and implemented several research projects and quality improvement projects to improve geriatric patient care. She is an active abstract proposal reviewer of the American Geriatrics Society Annual Scientific Meetings. Dr. Alam is interested in clinical education of medical students, residents and geriatric fellows. She is passionate about geriatric patient care.
 
Shelley B. Bhattacharya DO, MPH, FAAFP, AGSF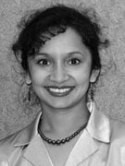 Shelley B. Bhattacharya DO, MPH, FAAFP, AGSF
Associate Professor
University of Kansas
It is truly an honor to be awarded as an AGS Fellow this year! I find true fulfillment in treating older patients, teaching geriatrics and conducting research to improve the quality of life for older adults. 
My passion to teach geriatrics to a multitude of learners has extended from the local to the global platform over the past 18 years. My breadth of educational leadership includes creation of a campus-wide interprofessional course at the University of Kansas Medical Center, co-directorship of a Medicine Across the Lifespan module, being an Interprofessional Threadhead, PBL leader, Geriatrics Curriculum Director, co-creating the Geriatrics Interprofessional Teaching Clinic and a Fulbright Senior Specialist. Most recently, I was tasked to implement geriatrics content in a pediatrics clerkship!
I strongly believe that improving healthcare and improving outcomes has to be accomplished by an interprofessional team.  In September of 2010, I received a five-year Geriatric Academic Career Award (GACA) funded by HRSA (equivalent to an NIH K Award). With a core faculty team from the Schools of Nursing, Pharmacy, Health Professions and Social Welfare, we created a rotating 24-month Team Based Learning course, the "Geriatrics Champions Program" to teach over 200 learners, 30 national geriatric competencies. We grew from four professions to seven professions over the six years and had over twenty faculty volunteer annually. In addition, we conducted faculty development sessions to over 30 interprofessional faculty annually. 
Globally, I was accepted as a Fulbright Senior Specialist. I traveled and taught in India twice, in 2008 and 2017, at two medical centers each. I shared my geriatric knowledge and gave them efficient tools they can incorporate within their busy practices. The audiences were medical students, physical therapy students and their respective faculty. In addition, I spoke at two primary care conferences, GeriCon and Osteoporosis CME, in Raipur and Trivandrum India, on hypothyroidism and geriatric screening. 
My research interests include a current 5-year grant from the Department of Transportation to improve the driving safety of commercial CDL drivers and find predictive clinical measures for drivers below and above 60 years of age. 
In conclusion, I am truly blessed for being able to pursue my passions of providing geriatric care, teaching on a local and global platform, and conducting research. I'm always open to collaboration! My commitment to medicine wouldn't be complete without knowing that I'm helping others understand the importance of geriatric care, regardless of specialty. Thank you!
 
Elizabeth L. Cobbs MD, FACP, AGSF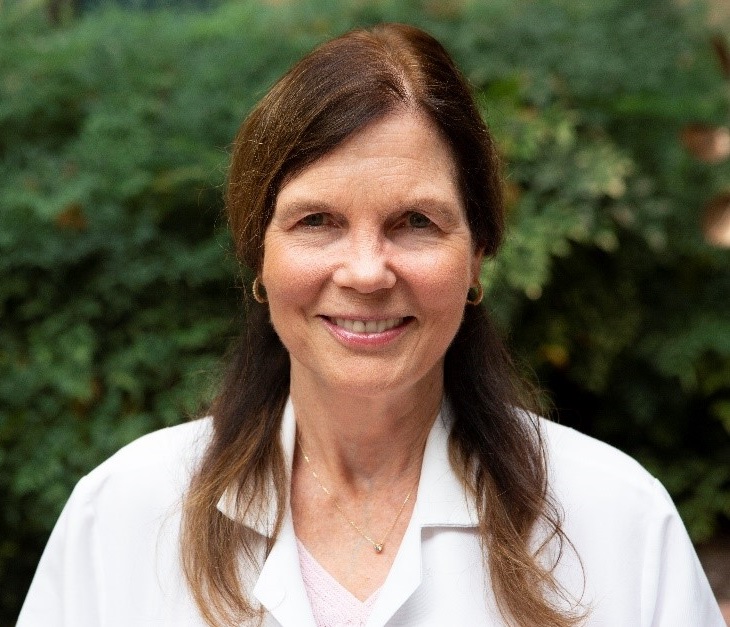 Elizabeth L. Cobbs MD, FACP, AGSF
Fellowship Director
George Washington University
Elizabeth L. Cobbs MD is a geriatrician and palliative medicine doctor in Washington DC, working at George Washington University Medical Center and the Washington DC Veterans Affairs Medical Director. GW has one of the oldest Geriatric Medicine Fellowship Programs in the country (since 1984), and she has served as Program Director since the mid-1990's. She is also the founder of the GW Hospice and Palliative Medicine Fellowship Program, Professor of Medicine at GW, and Chief of Geriatrics, Extended Care and Palliative Care at the DC VAMC. 
 
 
Bassem Elsawy MD, CMD, FAAFP, AGSF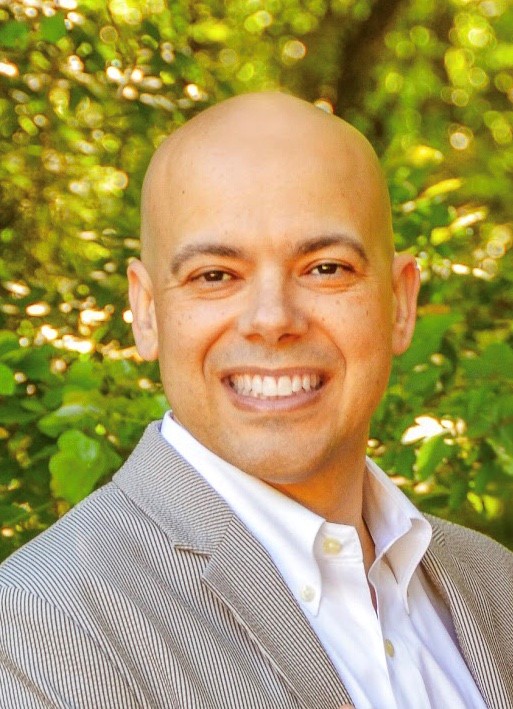 Bassem Elsawy MD, CMD, FAAFP, AGSF
Director of Geriatrics
Methodist Health System
Dr. Bassem Elsawy is immediate past president of the Texas Geriatrics Society. He is teaching faculty at Methodist Family Medicine Residency Program in Dallas, Texas. He is the geriatric medicine educator at Methodist Health Systems. Dr. Elsawy is the Medical Director of several nursing facilities as well as hospice. He is board certified in Family Medicine, Geriatric Medicine as well as Hospice and Palliative Medicine. Dr. Elsawy is a fellow of the American Academy of Family Physicians. He enjoys spending time with his family as well as scuba diving and soccer.
Ana Tuya Fulton MD, FACP, AGSF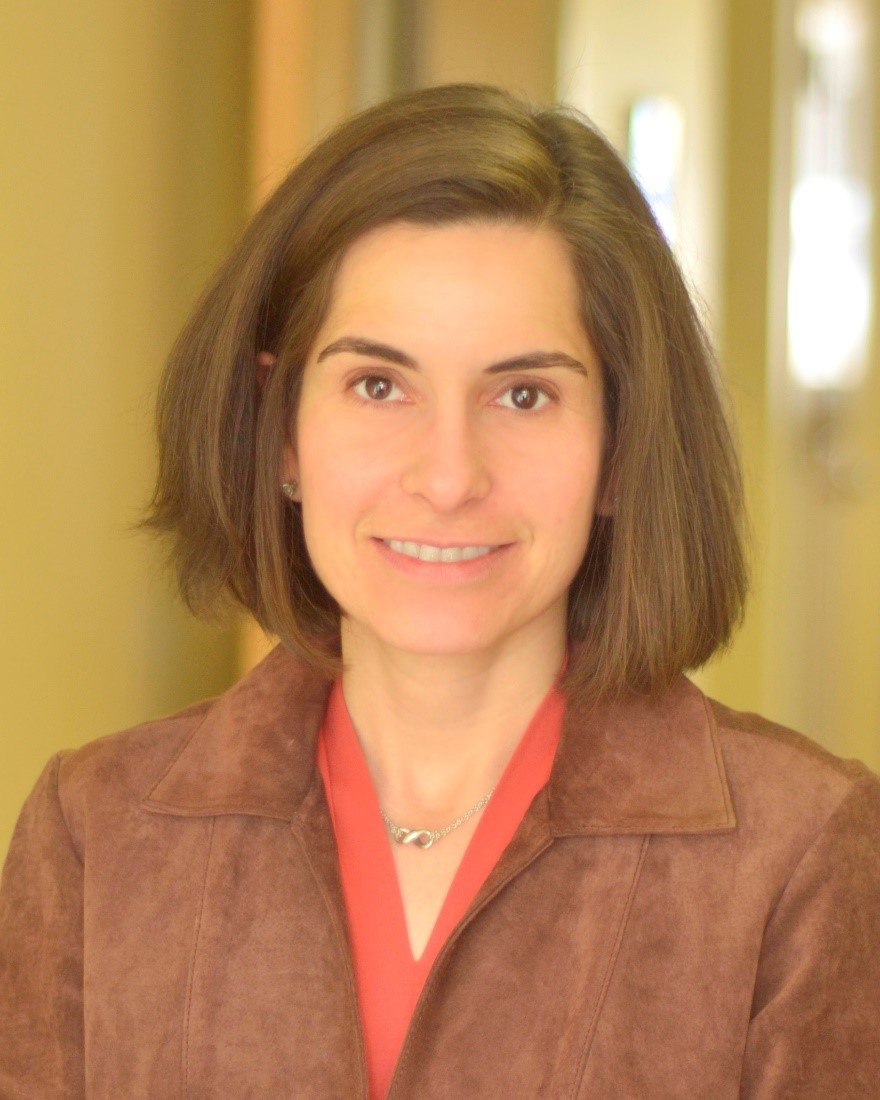 Ana Tuya Fulton MD, FACP, AGSF
Executive Chief of Geriatrics & Palliative care
Care New England Health System/ Brown University
Dr. Fulton is an internist and geriatrician, joined the faculty of Brown University in 2006 and holds Associate Professorships in Medicine and in Psychiatry and Human Behavior.   Dr. Fulton is Executive Chief of Geriatrics & Palliative care for Care New England health system, and Medical Director for Integra Community Care Network, LLC.  Additionally, Dr. Fulton is the Care New England Co-Project director for the Rhode Island Geriatric Workforce Enhancement Project (RI-GWEP).  This is a HRSA funded collaborative agreement to integrate geriatrics and primary care and to improve the care of older adults across the state of RI.  The project is based at URI and is a partnership between Care New England, URI, and the Alzheimer's Association, the New England QIO at Healthcentric Advisors, CTC-RI and RIPCPC.  Her clinical and academic work focuses on improving serious illness care for persons with cognitive impairment as well as in integrating geriatrics best practices into primary care, hospital-based care, and accountable care entities.   She has done multiple national presentations in these areas and has published over 26 peer reviewed articles.  
Terrie B. Ginsberg MD, AGSF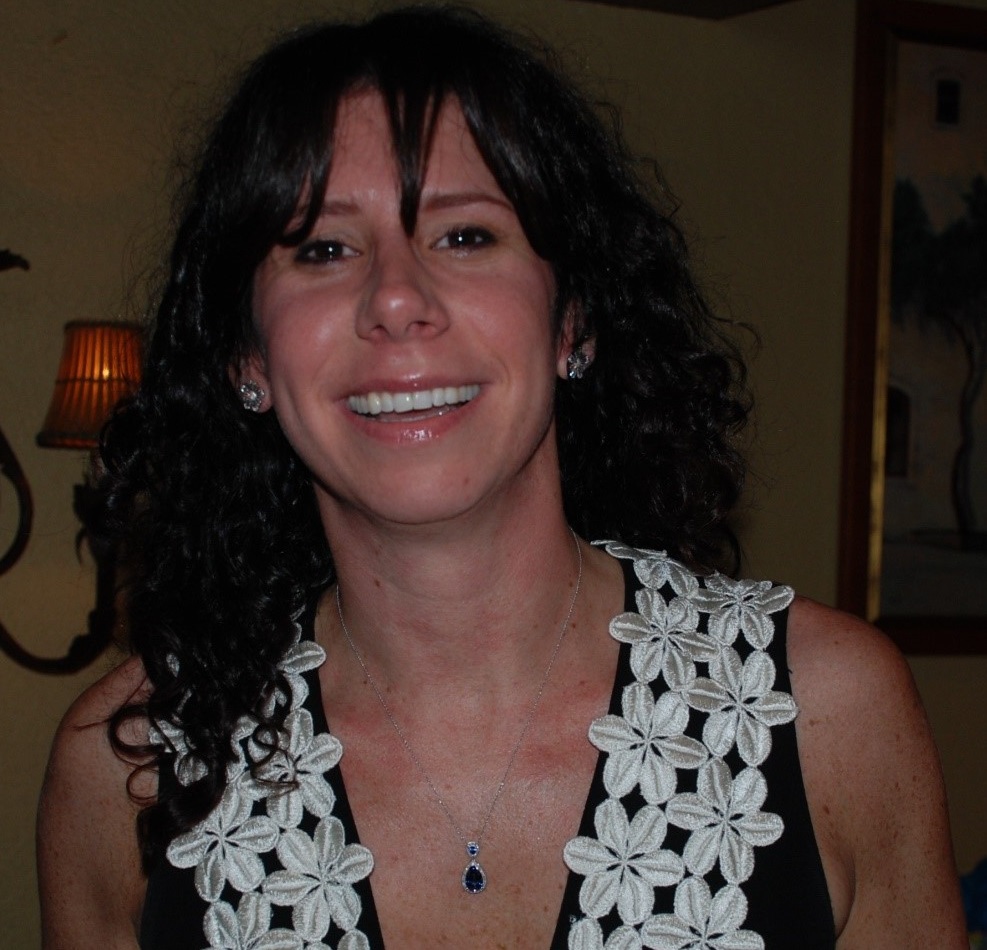 Terrie B. Ginsberg MD, AGSF
Professor of Medicine
Rowan School of Osteopathic Medicine
Terrie B. Ginsberg is a Professor of Medicine at Rowan School of Osteopathic Medicine (SOM). She did her undergraduate training at Brandeis University. She then attended Philadelphia College of Osteopathic Medicine where she earned her degree in Osteopathic Medicine and then subsequently completed an internship and internal medicine residency.  After completing her geriatric fellowship at University of Pennsylvania, she became an assistant professor for geriatric medicine at UMDNJ SOM (now known as Rowan SOM).  She is board certified in Internal medicine and Geriatric medicine. She currently serves as the faculty senate president at Rowan SOM. She has been on multiple committees at both a national and regional level. 
Otto Manfred Gogol MD, FGSA, AGSF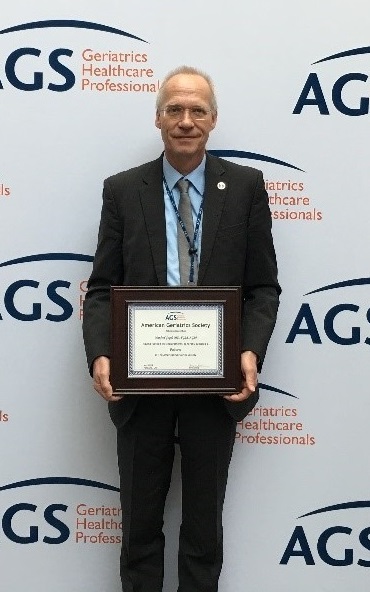 Otto Manfred Gogol MD, FGSA, AGSF
Institute of Gerontology, University of Heidelberg
After finishing my medical education at Hannover Medical School in 1986 I started my training in internal medicine. What I most liked during that time was working at the intensive care unit and at the – in Germany physician-based – outpatient emergency medical service. Somewhat accidentally, in 1993 I was offered a position as a consultant in geriatric medicine. This was thrilling because besides clinical work, training in geriatrics as well as training young colleagues, I entered the space of national and international societies in the field of geriatrics and gerontology. I took part in the European Academy for Medicine of Ageing (EAMA) program for postgraduate education in 2001 to 2002. Afterwards I headed various inpatient geriatric services. During all those years I served on different boards, e.g. as president of the German Society of Gerontology and Geriatrics from 2010 to 2012. Since 2017 I have freelanced and served voluntarily on several boards. I've a strong interest in interdisciplinary work and gerontology and attend regular meetings of GSA, AGS, AAA, EuGMS, IAGG – only to name some. I believe (and have experienced) that there is much to learn from colleagues working in different health and social care systems. I´m proud to become fellow of the GSA in 2016 and AGS in 2019 and hope that this stimulates some colleagues in Germany (and other countries) to do the same.
Wael Hamade MD, FAAFP, AGSF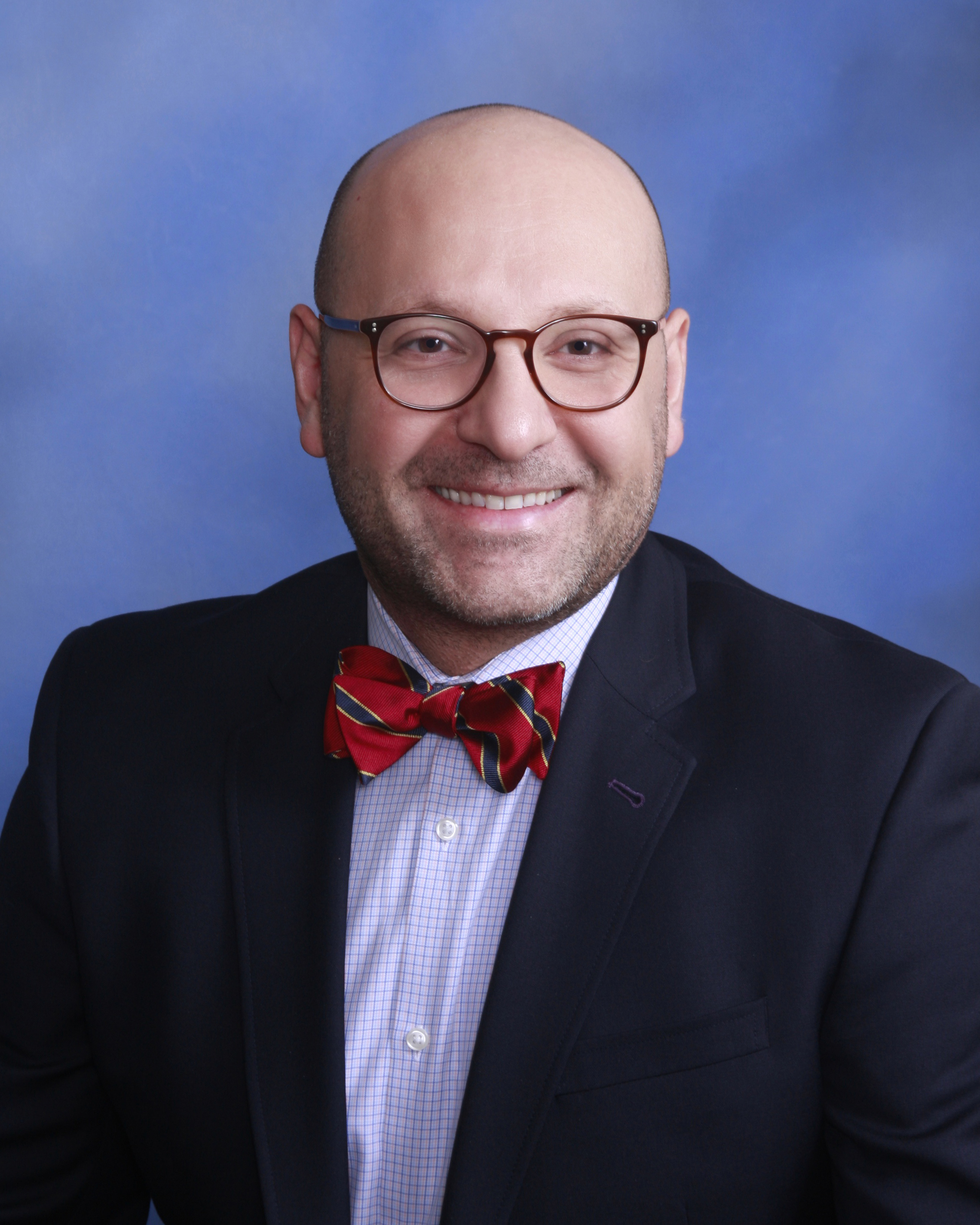 Wael Hamade MD, FAAFP, AGSF
Geriatric Medicine Division Chair
Riverside University Health System
Associate Clinical Professor
School of Medicine at University of California Riverside (UCR)
Associate Director
Riverside County Elder Abuse Forensic Center
Dr. Hamade is an Associate Clinical Professor at University of California Riverside (UCR) and serves as Chair of the Division of Geriatric Medicine at Riverside University Health System, Moreno Valley, CA. Dr. Hamade's clinical interests include medical and graduate medical Geriatric education and curriculum development, Geriatric assessments in Trauma patients, Fall prevention, Polypharmacy and Elder Abuse.
 
Sarah Hobgood MD, AGSF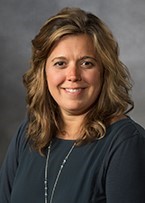 Sarah Hobgood MD, AGSF
Program Director
Virginia Commonwealth University
Dr. Sarah Hobgood is currently the Program Director for the Geriatrics Fellowship at VCU. Dr. Hobgood completed her undergraduate education at the University of Virginia in Charlottesville, Virginia. She earned her medical degree at Virginia Commonwealth University School of Medicine in 2005, and completed a combined Internal Medicine-Geriatrics Residency and Fellowship Program at Eastern Virginia Medical School in Norfolk, Virginia. She returned to VCU in 2009 and is currently an Associate Professor of Medicine.
Dr. Hobgood's clinical work is in both the inpatient and outpatient setting. She is the Director of the Geriatric Consult and Co-management Service and maintains a panel of primary care patients. Along with her role as fellowship director she also directs the longitudinal Geriatrics Curriculum for the medical students. Her research interests include improving care pathways for geriatric trauma patients, deprescribing and its effects on patient care, and cognitive frailty as a new phenotypic construct.
 
William L. Lyons MD, AGSF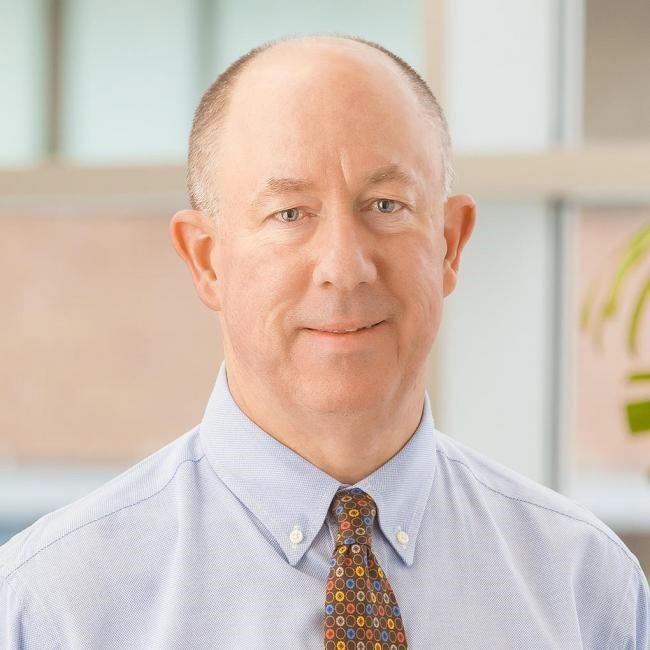 William L. Lyons MD, AGSF
Associate Professor
University of Nebraska Medical Center
William L. Lyons, MD, is Professor, in the Division of Geriatrics, Gerontology, and Palliative Medicine, Department of Internal Medicine, University of Nebraska Medical Center (UNMC), Omaha, NE. 
Dr. Lyons' expertise is focused in hospital medicine with an emphasis on transitional care, communication with patients and families around setting goals of care, and end-of-life decision making. As a clinician-educator in geriatrics, he develops and evaluates curriculum for learners from various disciplines. Areas of particular educational interest include interprofessional practice, transitional care, eliciting treatment goals and priorities, and collaborating with families and caregivers.
He has lectured at national and regional conferences and to fellows, residents, and medical students on these and other topics related to health care of older patients. He has received Top Teacher and Teacher-of-the-Year awards.
Dr. Lyons has written several book chapters and articles on end-of-life care in nursing homes, dementia, palliative care, hospital care, discharge planning and transitional care of the elderly. His other academic interests are acute care of elders, practice-based quality improvement, education of geriatric medicine fellows, residents and medical students, interprofessional clinical education, care of multimorbid and frail medical and surgical patients.
After completing a master's degree in Bioengineering from the University of California, San Diego, Dr. Lyons earned his medical degree from the Washington University School of Medicine, St. Louis, MO. He served his internship and residency at UCSF, where he also completed a fellowship in geriatrics. Dr. Lyons is certified with the American Board of Internal Medicine and holds a Certificate of Added Qualifications in Geriatric Medicine.
Nasseer Masoodi MD, MBA, FACP, CMD, CPE, AGSF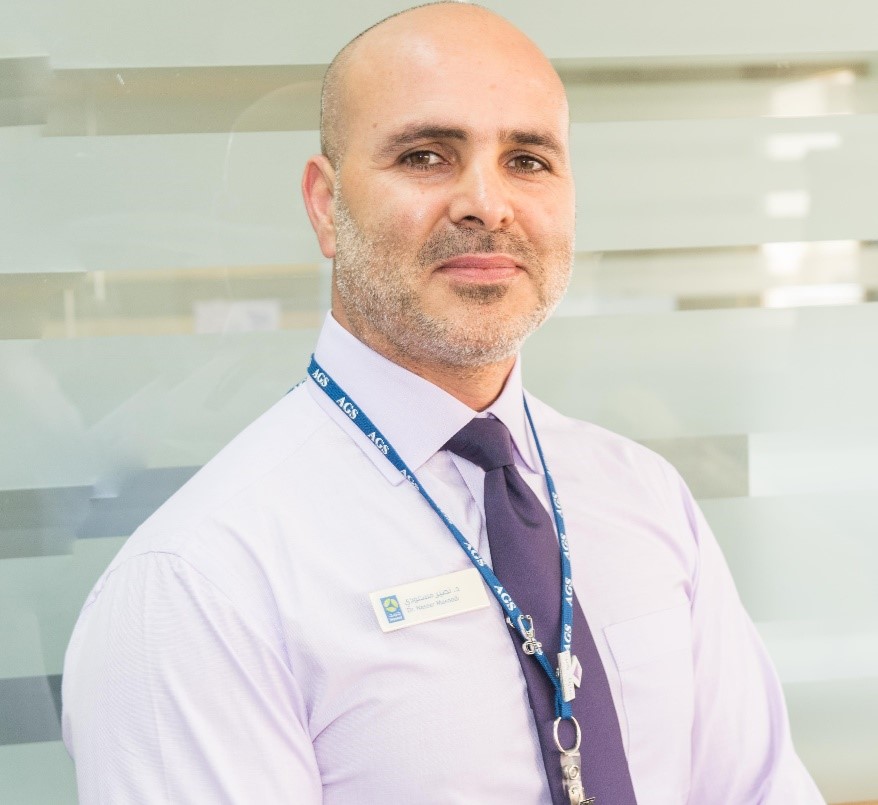 Nasseer Masoodi MD, MBA, FACP, CMD, CPE, AGSF
Senior Consultant/Assistant Chair
Hamad Medical Corporation
Nasseer Masoodi is a Senior Consultant/ Assistant Chair for Department of Medicine at Hamad Medical Corporation in Qatar. He also holds additional roles as Deputy Chair of the IRB Committee and Chair of the Informatics Optimization Committee.  Prior to this he worked in the United States in various healthcare settings as a practicing physician and in senior leadership roles for more than 10 years. His clinical interest has focused on designing healthcare systems to enhance safety and improve outcomes for older adults especially in mobility, chronic disease care; quality of life, dementia care and end of life issues. He is a task force member of Qatar's Healthy Aging Initiative (a priority initiative under National Health Strategy 2018-2022), and leads the group tasked with developing end of life and long-term care programs. Dr. Masoodi was a core member of Qatar National Dementia Plan development group and now heads the Dementia Risk Reduction strategy.
Dr. Masoodi is a fellow of American College of Physicians and American Geriatric Society, and has served as a member of important committees such as the Medical Informatics Committee and Performance Measures Committee (PMC). He also served as associate professor of Geriatrics at the Florida State University College of Medicine, Tallahassee, FL. He is an associate editor of the British Journal of Medical Practitioners, Specialist Editor for DynaMed and reviewer for McMaster University's the McMaster Online Rating of Evidence (MORE).  He has published many research and review articles in various peer reviewed journals.
Dr. Masoodi completed his MB BS from University of Kashmir (India) and further training in Internal Medicine and Geriatrics from University at Buffalo, NY. He received his MBA through the University of Massachusetts Amherst and his post baccalaureate certificate in Clinical Informatics through Johns Hopkins University School of Medicine.
Nadia Mujahid MD, AGSF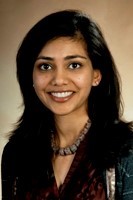 Nadia Mujahid MD, AGSF
Nadia Mujahid, MD, CMD, AGSF, was born and raised in Karachi, Pakistan. She completed medical school in Karachi and then came to the US where she completed her Family Medicine residency and Geriatric Medicine fellowship at the Warren Alpert School of Brown University. She has stayed at her home institution and is currently Assistant Professor of Medicine, Co-Director of the Geriatric Fracture Program at Rhode Island Hospital since 2011; Director of the Geriatric Medicine Rotation for the Internal Medicine residents and Course Director of the Geriatric Ortho Trauma rotation for Geriatric Medicine fellows at the Warren Alpert Medical School of Brown University since 2012; Medical Director of the Transitional Care Unit (TCU) at Steere House Nursing and Rehabilitation Center since 2012.
She is a past recipient of the John A. Hartford Centers of Excellence Scholar and the Donald W. Reynolds Foundation grants and a past AGS speaker in 2014 and in 2019. She has represented AGS at other society meetings including the AAOS SMOAK (Surgical management of the Osteoarthritis of the Knee) and the ASMBR (American Society for Bone and Mineral Research). She is involved in the national dissemination of the Co-Management Model with the AGS CoCare: Ortho as a contributing author and section editor. 
She has two children aged 4 and 2 years and loves to go hiking and biking with her family.
Kalpana Padala MD, MS, AGSF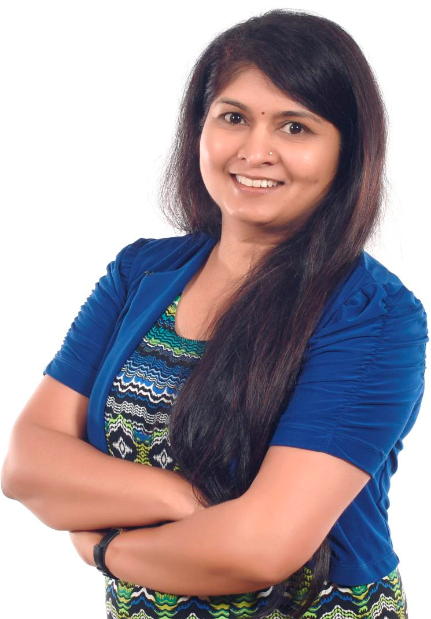 Kalpana Padala MD, MS, AGSF
Assistant Professor
University of Arkansas
Dr. Kalpana Padala is a geriatrician and researcher at the Little Rock GRECC and an Assistant Professor in the Department of Geriatrics at the University of Arkansas for Medical Sciences, Little Rock, AR. In addition to residency and fellowship, she obtained a master's (MS) in Clinical and Translational Research at the University of Nebraska Medical Center, Omaha, NE. She is board certified in Family Medicine and Geriatric Medicine. Her research focuses on improving gait and balance in older adults and to improve exercise adherence. She believes that exercise needs to fun in order for it to be adopted as a long-term lifestyle. She researches the use of Nintendo Wii-Fit to improve exercise uptake. She is the PI of a four-year VA Merit funded study that focuses on the role of executive function on exercise adherence. She is using a non-invasive neuromodulation to improve adherence to a home-based exercise program. Her research has been funded by the Alzheimer's Association, American Medical Director's Association, the Department of Veterans Affairs, and the National Institute of Health. In addition to her research, she is the PI of several Implementation Science projects. She is the PI of the Geriatric Walking Clinic funded by the Office of Rural Health and disseminated regionally via Telehealth and nationally with GeroFit program. She has published over 32 peer reviewed articles and four textbook chapters. She has also made over 40 presentations at national and international conferences. Additionally, she develops curricula for several didactic courses, the most recent of which focused on the interdisciplinary assessment for dementia. 
Thomas Reske MD, AGSF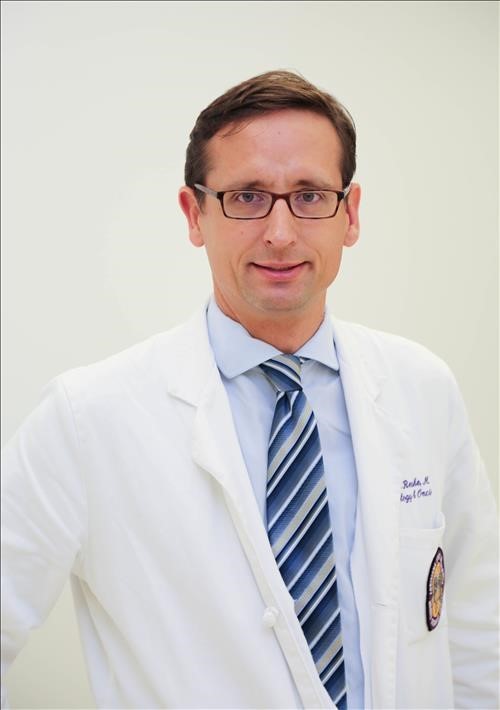 Thomas Reske MD, AGSF
Assistant Professor
Louisiana State University
Dr. Thomas Reske is an Assistant Professor of Clinical Medicine. He completed medical school in Germany, earning combined MD and PhD degrees. He completed his internship and Internal Medicine residency at State University of New York at Buffalo, New York. Dr. Reske then completed a four year combined Geriatrics and Hematology/Oncology fellowship at Boston University Medical Center. He is board certified in Internal Medicine, Geriatric Medicine, Hematology and Oncology. He is CMD certified and currently serving as the Interim Section Chief, Geriatric Fellowship Director and Staff Hem/Onc Faculty at the LSU Health Science Center in New Orleans. He is a former Tideswell scholar. His research interest is cancer in the elderly.
Clifford Singer MD, AGSF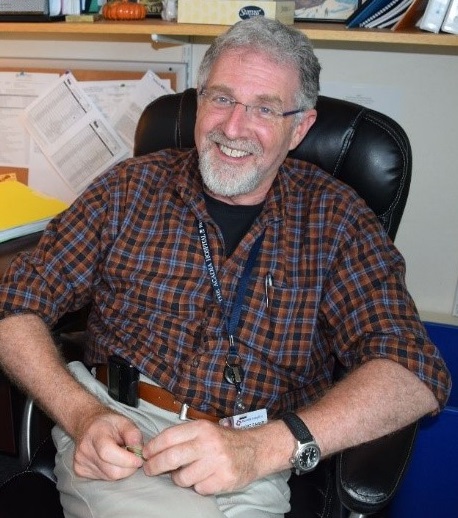 Clifford Singer MD, AGSF
Chief
Northern Light Acadia Hospital
Dr. Cliff Singer is Chief of Geriatric Mental Health and Neuropsychiatry at Northern Light Acadia Hospital in Bangor, Maine, and is a Distinguished Fellow of the American Psychiatric Association. He directs the Mood and Memory Clinic at Acadia and is Principal Investigator of the Northern Light Health Alzheimer's Disease Research Program. He was the founding president of the Oregon Geriatrics Society and is now president of the Dirigo Maine Geriatrics Society. In 2005, he received a special award from the Oregon Department of Human Services for his service to older adults in Oregon with mental illness and dementia. He was selected "Teacher of the Year" by the EMMC Family Medicine residents in 2016. In 2018, he received the Eastern Maine Medical Center Annual Award for Clinical Research for his achievements in improving the care of patients with Alzheimer's disease in Maine through research and clinical work. He has made national and regional television and radio appearances speaking on topics related to aging. He has co-edited a textbook on aging and social isolation, published 38 papers and 19 book chapters and given more than 330 presentations at regional and national meetings. He has been selected by peers to "Best Doctors in America" every year since 2004. 
Camille Vaughan MD, MS, AGSF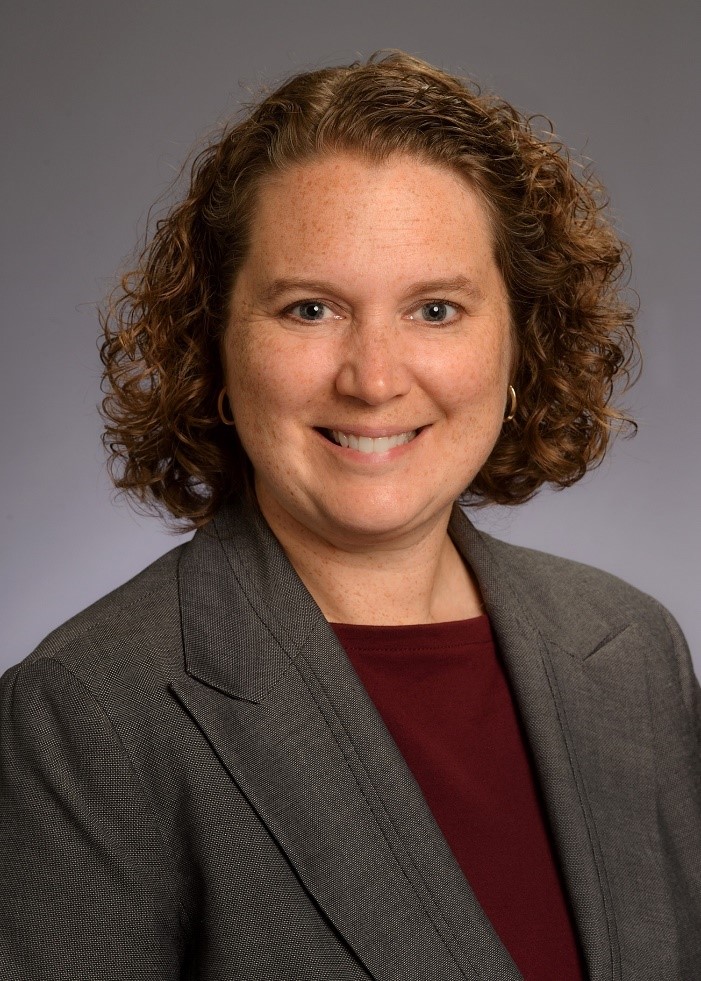 Camille Vaughan MD, MS, AGSF
Section Chief/ Site Director
Emory University/ Veterans Administration
Camille Vaughan, MD, MS, is a geriatrician and clinical investigator focused on optimizing the care of older adults with multiple chronic conditions.  Dr. Vaughan has a joint appointment as Section Chief for Geriatrics & Gerontology in the Division of General Medicine and Geriatrics at Emory University and as the Atlanta Site Director for the Department of Veterans Affairs Birmingham/Atlanta Geriatric Research Education and Clinical Center (GRECC).  As in many areas of geriatrics, she has worked collaboratively and in a leadership capacity with diverse teams of investigators to carry out multi-site clinical trials evaluating new interventions to optimize health care for older adults.  Dr. Vaughan led the formation of a multi-institutional implementation team to reduce the use of potentially inappropriate medications for older adults discharged from the emergency department (EQUIPPED: Enhancing Quality of Prescribing Practices for Older Adults Discharged from the Emergency Department).  The EQUIPPED program is being implemented in both VA and non-VA Emergency Departments.  She is also leading studies to evaluate behavioral and drug treatment of urinary symptoms in older adults with Parkinson disease. 
Dr. Vaughan has served as a member of the AGS Research Committee since 2013 and in 2018 was appointed as the Chair of the VA subcommittee of the Research Committee.  In 2019, she was acknowledged for Outstanding Service on the Research Committee. 
Aida B. Wen MD, AGSF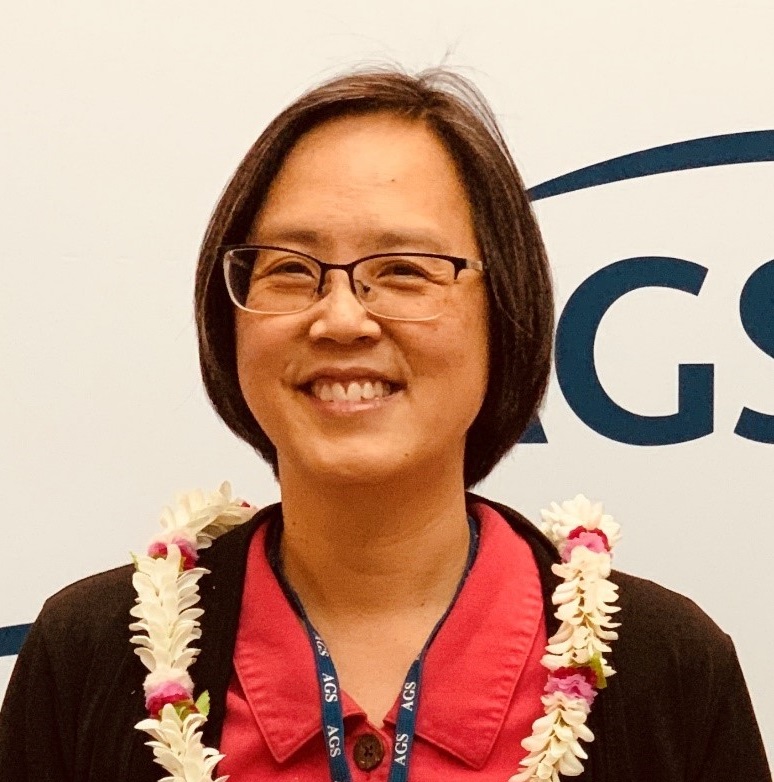 Aida B. Wen MD, AGSF
Associate Professor
University of Hawaii
Dr. Aida Wen received her medical degree from the Mount Sinai School of Medicine in New York.  She completed residency training in Internal Medicine and a fellowship in Geriatric Medicine at Harvard Medical School.  Dr. Wen is an Associate Professor, Department of Geriatric Medicine, John A. Burns School of Medicine (JABSOM), at the University of Hawaii.  She is the Program Director of the Geriatric Medicine Fellowship Program. She serves as the Medical Director a nursing facility and is the President and founder of the Hawaii Medical Directors Association since 2008. She is board certified in Geriatrics and Palliative Care.  She is also a consultant for AlohaCare Health Plan in the Division of Long-Term Services and Supports.  She is currently the PI for the Geriatric Workforce Enhancement Program (GWEP).  Through her role in several educational grants, she has developed a wide network of collaborators, partners, community stakeholders and caregivers who care for our elderly population.  She is passionate about improving geriatric and dementia care, striving to help patients and providers help seniors age as gracefully as possible.   
Lindsay Ann Wilson MD, MPH, FACP, AGSF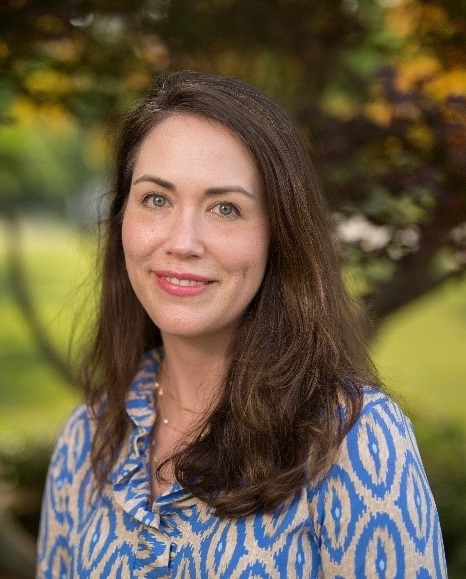 Lindsay A. Wilson MD, MPH, FACP, AGSF
UNC Medical Alumni Distinguished Teaching Professor
Assistant Clinical Professor, Geriatric Medicine
UNC Chapel Hill

Dr. Wilson is an Assistant Clinical Professor in the Division of Geriatrics at University of North Carolina School of Medicine.  She completed the American Board of Internal Medicine Research Pathway into Geriatric Medicine Fellowship at UNC, where she obtained her Masters in Public Health as a John A. Hartford Scholar.  
Dr. Wilson is a talented and dedicated clinician educator.  She developed and published a unique curriculum on delirium using standardized patients on MedEdPortal and POGOe that was recognized by POGOe as one of the top 10 products of the year.   Additionally, she developed and published both a service-learning curriculum and a Geriatrics bootcamp curriculum using the best-selling book Being Mortal for medical students at UNC.  Her service-learning curriculum was presented at a symposium at the American Geriatrics Society annual meeting.
Currently Dr. Wilson serves as the Course Director for the UNC School of Medicine Acting Internship, a required course for all fourth-year medical students, where she has developed and implemented assignments on transitions of care and end-of-life care.   She is also the Director of the Scholarly Concentration Program Care of the Older Patient at UNC, which mentors greater than 20 UNC medical students yearly in Geriatrics course work and research.  She serves on the Leadership Council of the UNC Academy of Educators and works with Area Health Education Centers across the state of North Carolina to provide faculty development.  She has been recognized for excellence in teaching by UNC as a faculty inductee into Alpha Omega Alpha and an award recipient of the Junior Faculty Award and the Distinguished Medical Alumni Faculty Professorship, which provides funds over four years for student projects and faculty development.