AGS Fellow Status (AGSF) is awarded to AGS members who have demonstrated a professional commitment to geriatrics, contributed to the progress of geriatrics care, and are active participants in the Society's activities. AGS Fellows join a specially recognized group of healthcare providers who are dedicated to geriatrics education, clinical care, and research, as well as to their own continuing professional development. Fellows have distinguished themselves among their colleagues, as well as in their communities and in the Society by their service. Their dedication and longstanding commitment to AGS is recognized by this mark of distinction. You can view the 2020 AGS Fellows below, and find a listing of all current AGS Fellows here.
Eligibility
You are eligible to apply for AGS Fellow if you are currently an active full member of the AGS and have been a member consecutively for at least 5 years*, have attended at least 3 Annual Meetings and accrue at least 30 points** on the online application.  A Full AGS Member receives the complete slate of member benefits and has member voting rights within the society. Students, Residents and Fellows-in-Training memberships do not count towards the full membership year requirement, as they do not include full voting rights. Points in the application are accrued based on activities/experience in the following areas:
Certification & Recertification (5 points max)
AGS activities including annual meetings, CE meetings sponsored by the AGS or AGS Affiliates, and volunteer activities (41 points max)
Publications & Research (15 points max)
Teaching (16 points max)
Public Service (13 points max)
Timeline
Applications are due June 15th by 11:59 PM EST and November 15th by 11:59 PM EST.
Application Process
To be considered as an AGS Fellow, an applicant must submit a completed application package, including:
Complete the online AGS Fellowship Application form by scrolling down to My Committee Participation. Complete only the items that apply. An applicant must accrue 30 points as defined by the application; applicants with less than 30 points will not be considered for fellowship review.
Provide two letters of recommendation by members of the Society in good standing (members for at least three years, AGS Fellows encouraged) endorsing the applicant's advancement to AGS Fellows. The letters can be forwarded to Jason at jpark@americangeriatrics.org.
Submit a one-time $150 application fee via online payment URL to the American Geriatrics Society. If the application is not approved, this one-time fee will be applied to future applications.
Please reach out to Hoon Jason Park at jpark@americangeriatrics.org if you have any questions or concerns regarding your application.
* - Individuals are still considered eligible with a six-month or less membership lapse within those five years.
** - Applicants should complete the application form to determine their point score prior to submitting their application and fee. Applicants with less than 30 points will not be considered for fellowship. 
AGS Fellowship Recognition
Members elected to Fellow status are granted the privilege of using the initials "AGSF" after their name and are honored during the AGS Members Business Meeting at the AGS Annual Meeting in May. AGSF members are also recognized with a badge on their MyAGSOnline profile and a bio page on the AGSF section of the AGS website.
2020 AGS Fellows
Liliana Andrade MD, AGSF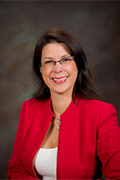 Liliana Andrade MD, AGSF
Associate Professor & Geriatric Fellowship Program Director
Texas Tech University Health Science Center
Department of Family Medicine/Geriatrics
Permian Basin, Texas
Dr. Andrade is an Associate Professor at the Department of Family and Community Medicine/Geriatrics, Texas Tech University Health Science Center, Permian Basin, Texas. Dr. Andrade received her medical degree from the Universidad Central de Venezuela, Caracas-Venezuela and completed her residency training in Family Medicine at University of Texas Medical Branch (UTMB). She subsequently completed her fellowship training in Geriatric Medicine at UTMB, where she worked as an Assistant Professor in the Geriatric Division until she moved to Odessa to take over the Geriatric Fellowship Training as a Program Director. She is board certified in Family Medicine and Geriatrics. 
Dr. Andrade is a clinician educator and has the privilege to serve as a mentor for Medical Students, Physician Assistant Students, Family Medicine Residents, Internal Medicine Residents and Geriatrics Fellows. She is highly regarded as an educator and has been awarded on two different occasions with a Teaching Award, one at UTMB in 2010 and another at TTUHSC in 2014.
Dr. Andrade's main work has been in the area of curriculum development for medical students, residents and fellows in training and quality improvement projects to improve geriatric patient care.
Wynnelena Canlas Canio, MD, CMD, AGSF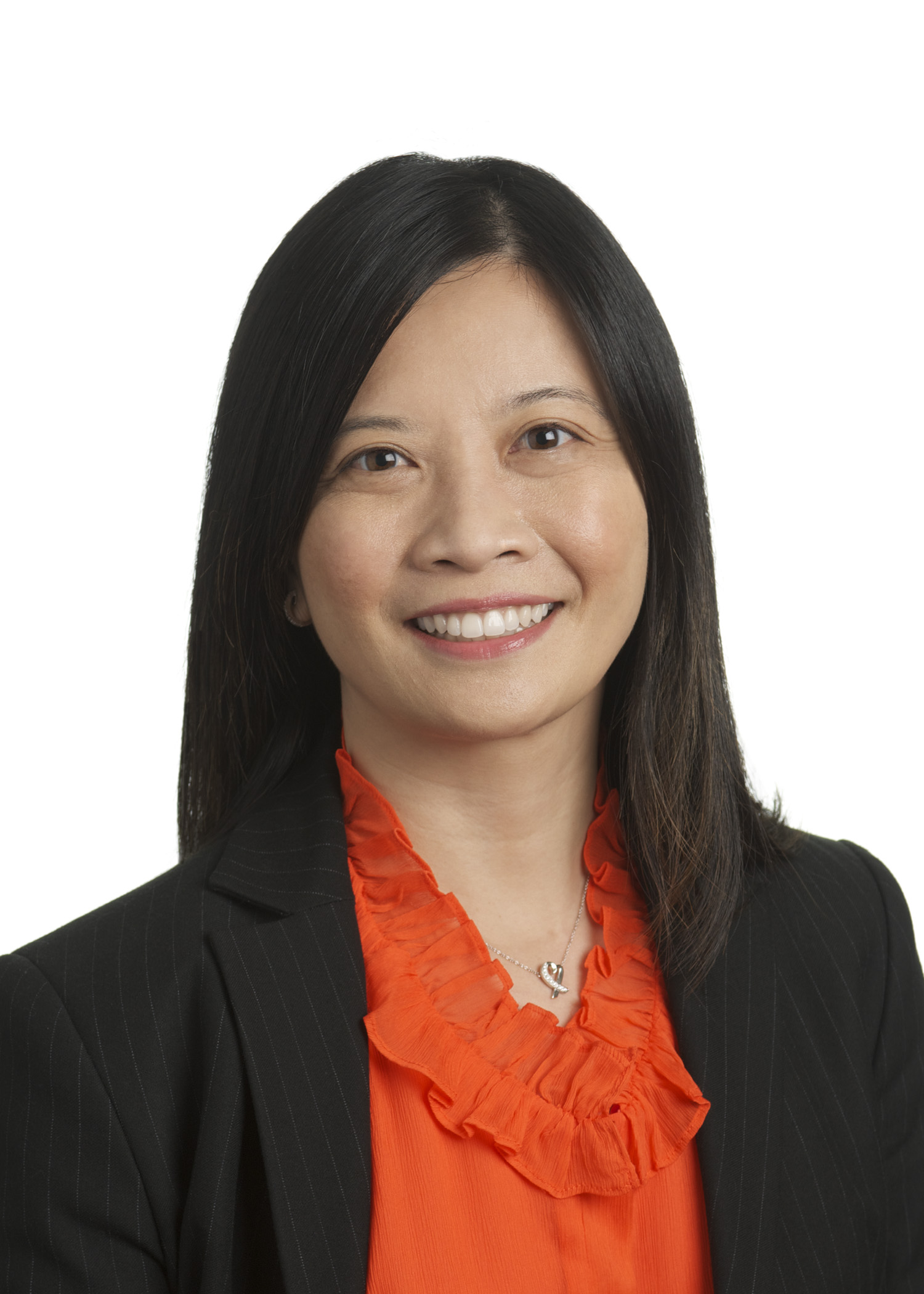 Wynnelena Canlas Canio, MD, CMD, AGSF
Chief of Geriatric Medicine and Continuing Care, and Director of Home Health
Kaiser Permanente (KP) in Santa Rosa, California
Wynnelena Canlas Canio, MD, CMD, AGSF is the Chief of Geriatric Medicine and Continuing Care, and Director of Home Health at Kaiser Permanente (KP) in Santa Rosa, California. As a medical student, solving the challenges associated with the complex medical and psychiatric problems of geriatric patients really resonated with her, so she sought out and completed the combined Internal Medicine and Psychiatry residency program at the University of Kansas Medical Center. After residency, she completed her fellowship training in Geriatric Medicine at UCLA. In 2012, she joined Kaiser Permanente Santa Rosa to create a comprehensive care program for older adults and their caregivers, developing the KP Santa Rosa Dementia Care Program, the first program of its kind in Northern California that supports patients with memory issues and their caregivers from Sonoma, Marin, Napa, Solano, and Mendocino counties, and beyond. She then added evaluation and support for additional geriatric syndromes, including but not limited to frailty and polypharmacy. She is continuing to advocate for implementing other geriatric models of care in the continuum, including emergency department, hospital, primary care, community, and home. Her most recent projects include being a geriatrician advisor to the new Senior Surgical Care Program in The Permanente Medical Group and one of the leads in developing a COVID-19 mitigation strategy in Residential Care Facilities for the Elderly with the Department of Health in Sonoma County, California. 
To help improve care for older adults in other practice areas, Dr. Canio has been conducting monthly education programs about the management of geriatric syndromes for non-geriatric clinicians at KP Santa Rosa and hopes to expand the scope of this training to the entire Northern Kaiser Permanente region. In addition, as the Clinical Rotation Director in Geriatrics for the new KP Santa Rosa Family Medicine residency program, she hopes to improve awareness and education of care for older adults in our next generation of physicians. She also serves as The Permanente Medical Group's representative for the Permanente Medicine Interregional Dementia Clinical Practice Group, where she'll help guide the development and implementation of geriatric care programs more broadly.
In 2018, Dr. Canio was a recipient of the UCSF Tideswell, AGS, ADGAP Emerging Leaders in Aging Program scholar award and was also a recipient of the North Bay 40 under 40 award for her work at KP, as well as her involvement in the community to increase awareness and education of and to help improve the quality of life for older adults and their caregivers. This work was also recently recognized by the Association of Medicine and Psychiatry through their Innovative Care Model award. In 2019, Dr. Canio was appointed by Governor Gavin Newsom as the only geriatrician in the California Governor's Task Force on Alzheimer's and Prevention and Preparedness Task Force. 
Mieke Deschodt, RN, MSc, PhD, FEANS, AGSF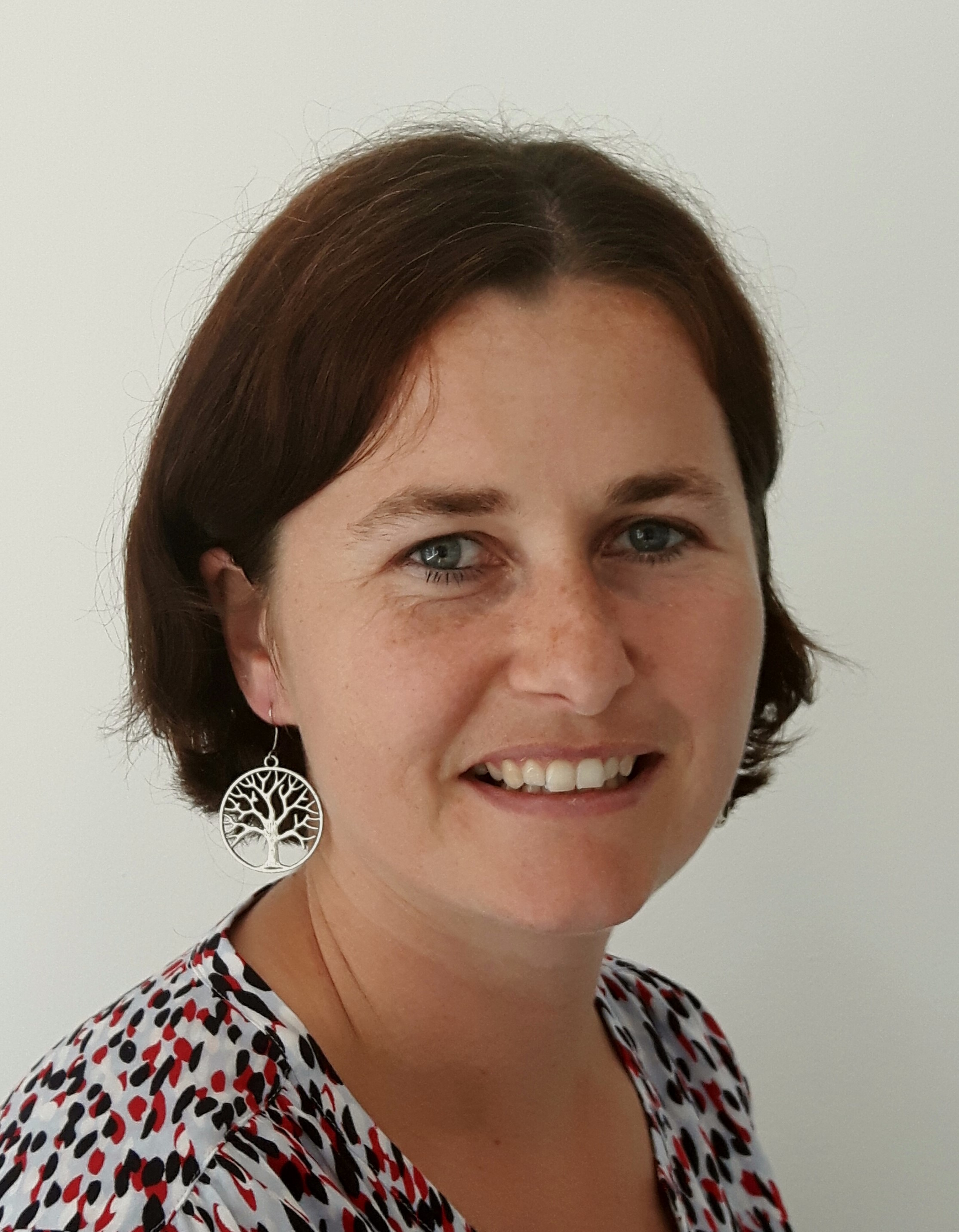 Mieke Deschodt, RN, MSc, PhD, FEANS, AGSF
Postdoctoral Research Fellow
University of Basel, Switzerland and KU Leuven, Belgium
Mieke Deschodt holds a Master's degree in Nursing Science and a PhD in Biomedical Sciences from the KU Leuven, Belgium. She is fellow of the European Academy of Nursing Science and the American Geriatrics Society, and is co-founder of IMPACT, the Swiss Implementation Science Network. Her research focuses on the development and evaluation of nurse-led models of care for frail older people and on implementation science methodology.
In Basel, she is leading the INSPIRE project (ImplemeNtation of a community-baSed care Programme for senIoR citizEns in Basel-Landschaft) and is part of the INSPECT ImplemeNtation science State of research ProjECT and TRANS-SENIOR (Transitional Care Innovation in Senior Citizens) research group.
In Leuven she is principal investigator of the G-COACH (Geriatric CO-mAnagement for Cardiology patients in the Hospital), FIREFLy (Follow-up of ILT recommendations in Flanders) and the G-ERAS (Geriatric assessment in Early Recovery After Surgery programs) projects. She is co-investigator of the GAPP (Geriatric Activation Program Pellenberg) and URGENT (Unplanned Readmission prevention through a GEriatric Network for Transitional care) studies.
Deanna C. Fernandes, PharmD, AGSF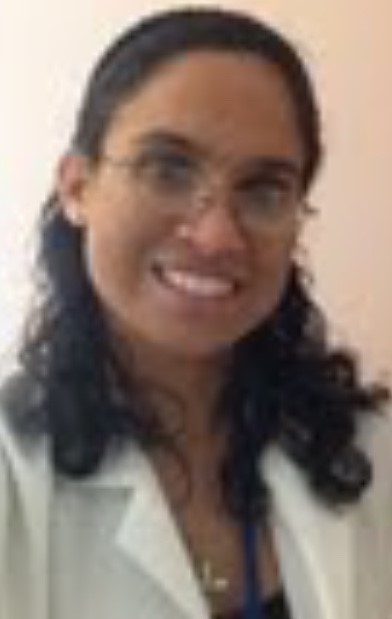 Deanna C. Fernandes, PharmD, AGSF
Associate Professor
Department of Veterans Affairs
Dr. Deanna C. Fernandes received her Doctor of Pharmacy Degree from the University of Florida College of Pharmacy in 2011.  She went on to complete her PGY-1 Residency in Primary Care as well as a PGY-2 Residency in Psychiatry through the Department of Veterans Affairs. To place a longer term emphasis on geriatrics care from a psychiatric perspective, she proceeded to conduct research in affiliation with both the University of Miami and the University of Florida Colleges of Medicine. She currently works as an Associate Professor for the Department of Veterans Affairs helping to educate her students from the Colleges of Medicine, Pharmacy, and Nursing through web-based platforms on the ongoing needs of the underserved geriatrics communities across the country and worldwide. 
Anupama Gangavati, MD, AGSF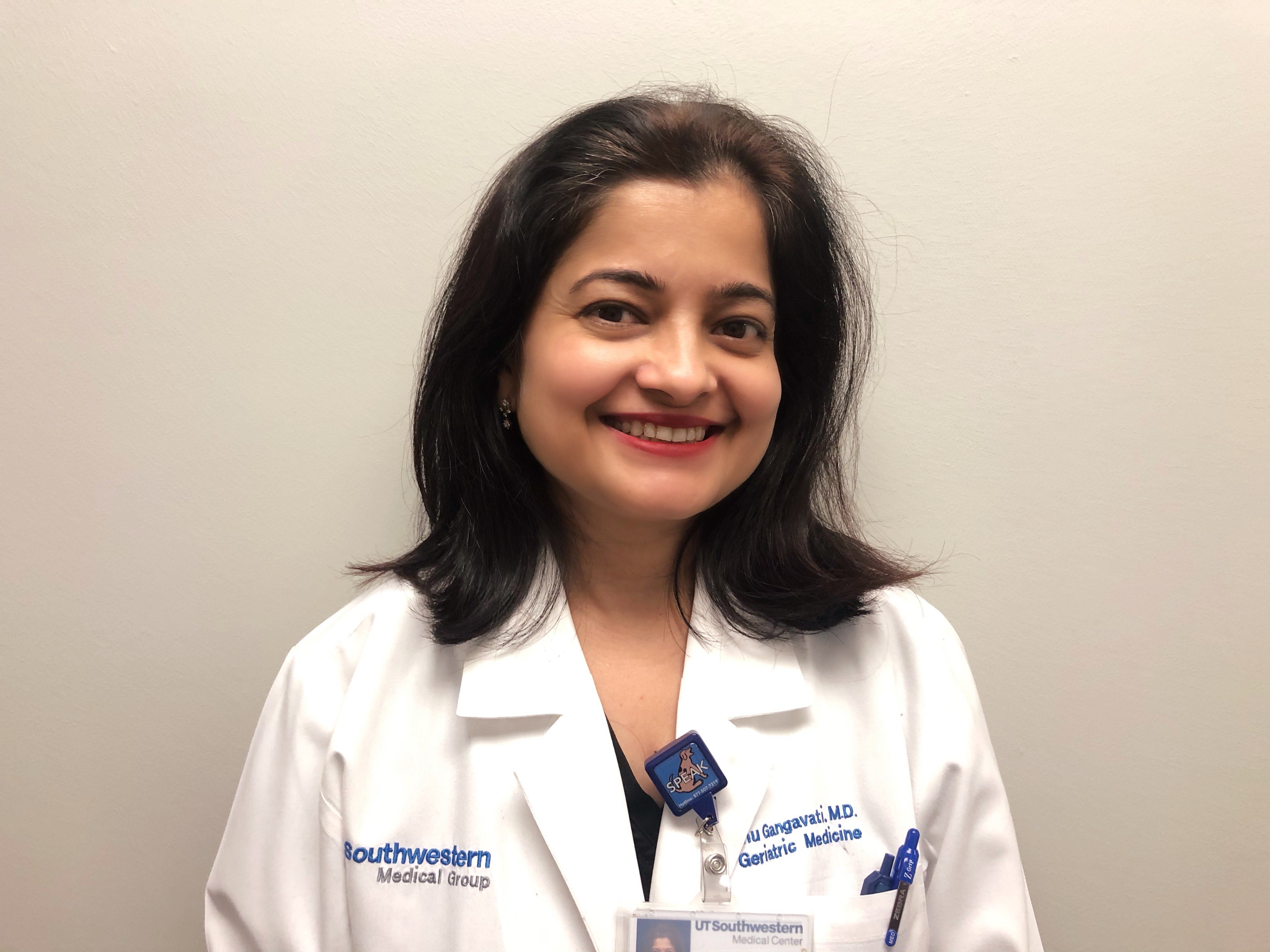 Anupama Gangavati, MD, AGSF
Assistant Professor of Medicine
Department of Internal Medicine
Division of Geriatric Medicine
UT Southwestern Medical Center
Dr. Gangavati is an Assistant Professor in Medicine/Geriatric Medicine at UT Southwestern Medical Center. Dr. Gangavati completed her residency and chief residency at NEOUCOM affiliated hospitals, Canton Ohio. She completed her clinical and research fellowship in Geriatrics at Harvard Combined Geriatric Fellowship Program. After her fellowship, she stayed on at Beth Israel Deaconess Medical Center, Harvard Medical school as an Instructor of Medicine and Staff Geriatrician for 5 years. There she was the PD2 (Patient-Doctor 2) and the PD2 Geriatric Sessions course co-director for the second year Harvard Medical Students. As part of a Reynold's Foundation geriatrics education grant she developed curriculum for Emergency medicine residents. Under the mentorship of Dr. Lewis Lipsitz, she conducted clinical research projects, in orthostatic hypotension, uncontrolled hypertension and recurrent falls in community dwelling elders. She received a Geriatric Academic Career Award in 2010 which focused on developing a multi and interdisciplinary anticoagulation management curriculum. Dr. Gangavati also led transition of the outpatient anticoagulation management of geriatric patients from the clinic to the Beth Israel Deaconess Centralized Anticoagulation Clinic.
In 2013, she relocated to India and practiced Geriatric Medicine in Bangalore, India where she was a Senior Consultant in Geriatric Medicine at Apollo Hospitals. Dr. Gangavati was an invited speaker and coordinator in national and international aging professional societies. She was also actively involved in service and education to the lay community.
She joined UT Southwestern in 2019 and is an attending physician in the Care of Vulnerable Elders house calls program, the Perioperative Optimization of Senior Health program and the ACE unit at Clements University Hospital. She has previously published articles in JAGS and is currently updating the rheumatology chapter for the next edition of Geriatrics Review Syllabus (GRS 11th edition). She is the site principal investigator for the EQUAL ACP study at UT Southwestern funded by Patient-Centered Outcomes Research Institute (PCORI) grant.
Lauren Jan Gleason, MD, MPH, AGSF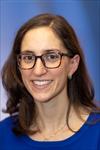 Lauren Jan Gleason, MD, MPH, AGSF
Assistant Professor of Medicine
The University of Chicago Medicine & Biological Sciences Section of Geriatrics and Palliative Medicine
Dr. Gleason is an Assistant Professor of Medicine at The University of Chicago Medicine. As a geriatrician she has an interest in multidisciplinary education and the study of novel models of geriatric care across care settings including the emergency department, nursing homes, surgery, and hospital medicine.
She has an interest in geriatric syndromes and is a clinician-educator focused on spreading knowledge and building systems related to the 4Ms. She is board certified in Internal Medicine and Geriatric Medicine.  She is also an Associate Editor for Aquifer Geriatrics, the AGS National Online Curriculum for medical and health professions students and a member of the AGS Public Education Committee.
Mona Gupta, MD, AGSF
Mona Gupta, MD, AGSF
Assistant Professor of Medicine, School of Medicine
Case Western Reserve University
Faculty Palliative care, Section of Geriatrics and Palliative Care
University Hospitals
Dr. Mona Gupta is an Assistant Professor of Medicine at Case Western Reserve University, faculty and former interim medical director in Palliative Medicine at University Hospitals Cleveland Medical Center, and fellow at the American Geriatrics Society. Dr. Gupta received her MBBS from Lady Harding Medical College in India followed by a dual residency in anesthesiology at the Maulana Azad Medical College in India and internal medicine (including chief residency) at the Cleveland Clinic's Huron/Hillcrest Hospital. Her clinical acumen was supplemented by fellowships in both geriatric and palliative medicine at the Cleveland Clinic. She is board certified in Internal Medicine, Geriatrics and Palliative Care.
Dr. Gupta co-chairs Palliative Care within the Indo-American Cancer Association and American Geriatrics Society (AGS) identifying and building on synergies that exist between the 2 specialties. She has orated internationally, nationally, regionally and published in various peer-reviewed journals and Cleveland Clinic's consumer and physician websites. She has served on the Global Palliative Care Advisory Group at the American Academy of Hospice and Palliative Care, served as a mentor under the mentoring program by AGS, served as a planning committee member/abstract reviewer at AGS and the International Palliative Care Symposium at Cleveland Clinic. At University Hospitals, she has served as member of the Careway pilot initiative in oncology for hospice transition, planning committee for Pain Management and Palliative Care week and Career Development Advisory Group, coach for residents Coaching Program and lead the End of Life order set initiative.  At the Cleveland Clinic, she served as the medical director of rehabilitation facilities, associate medical director of hospice and successfully helped start palliative care consult service at Cleveland Clinic's Hillcrest Hospital and South Pointe Hospital. She also served as a member of various committees including Geriatric Medicine Fellowship Clinical Competence, Women in Health Forum Planning, Pain Management, Cancer Peer Review, Performance Improvement, Bioethics and End-of- Life committees. She has completed the FLEX Leadership Program and has co-chaired various initiatives for Women Faculty at Case's School of Medicine. She has been designated the Most Valuable Person for the Chief of Staff along with receiving multiple caregiver awards  for patient care as a faculty at the Cleveland Clinic. She was awarded the outstanding resident during her residency and selected for future's program by American Medical Director's Association during fellowship. Her posters have been selected for presidential poster sessions. She has been featured on Cleveland Clinic's Office of Professional Staff Affairs and Women's Professional Staff Affairs website for her academic achievements and community engagements. She is the past-president and co-chair for the Research Showcase of the Association of Indian Physicians of Northern Ohio where she has lead multiple fundraiser events.
Dr. Gupta serves in leadership roles with various non-profit organizations in the community and has received the Alpha Woman award for her community leadership. She is the health and wellness chair at Indiafest USA and immediate past- president Elite Women Around The World. She has co-chaired various conferences including the Academy of Integrative Health and Medicine, the Women in Medicine Leadership and Women's International Day. She has been invited for various TV interviews on WJW Fox-8 TV, WEWS News Channel 5, Channel 19 and TV Asia.
Todd James, MD, AGSF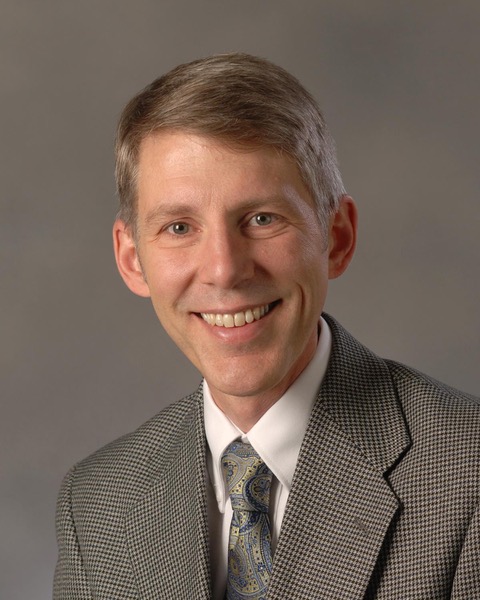 Todd James, MD, AGSF
Associate Professor of Medicine
Division of Geriatrics
University of California, San Francisco
Todd James is an Associate Professor of Clinical Medicine and clinician educator in the UCSF Division of Geriatrics. He received his medical degree from the University of Illinois at Chicago College of Medicine and went on to complete internal medicine and geriatrics fellowship training also at University of Illinois. He was a clinical leader of a new housecalls program at Principium Health in New Jersey. He was also medical director in a new model of care, the Geriatric Resources for Assessment and Care of Elders (GRACE) program at Eskenazi Health, Indianapolis, Indiana. He was a clinician educator at Indiana University School of Medicine where he successfully completed a Geriatrics Academic Career Award (GACA).

Dr. James is board certified in geriatric medicine and internal medicine. He provides inpatient care at UCSF Medical Center at 1) the Acute Care for Elders Program and 2) the Geriatrics-Orthopedics Co-Management Program. Dr. James teaches medical students, residents and fellows about geriatric syndromes and principles of geriatric care, including functional assessments, prognosis, care coordination and goals of care. His goal is to promote understanding of the unique and changing needs of those in elderhood. 

Dr. James's educational and research focus is to promote the transition of health systems towards age-friendly approaches with geriatrics & interprofessional education and program development. He is the Geriatrics Education Site Director for Contra Costa County in the Optimizing Aging Collaborative at UCSF, sponsored by the Geriatric Workforce Enhancement Program (GWEP). He has created curricula for health professionals which address complex patient situations and interprofessional team care. He is co-chair of the Interprofessional Special Interest Group at the American Geriatrics Society and serves on the Communications Committee of the American Interprofessional Health Collaborative.
Daniel Z. Mansour, PharmD, FASCP, BCGP, AGSF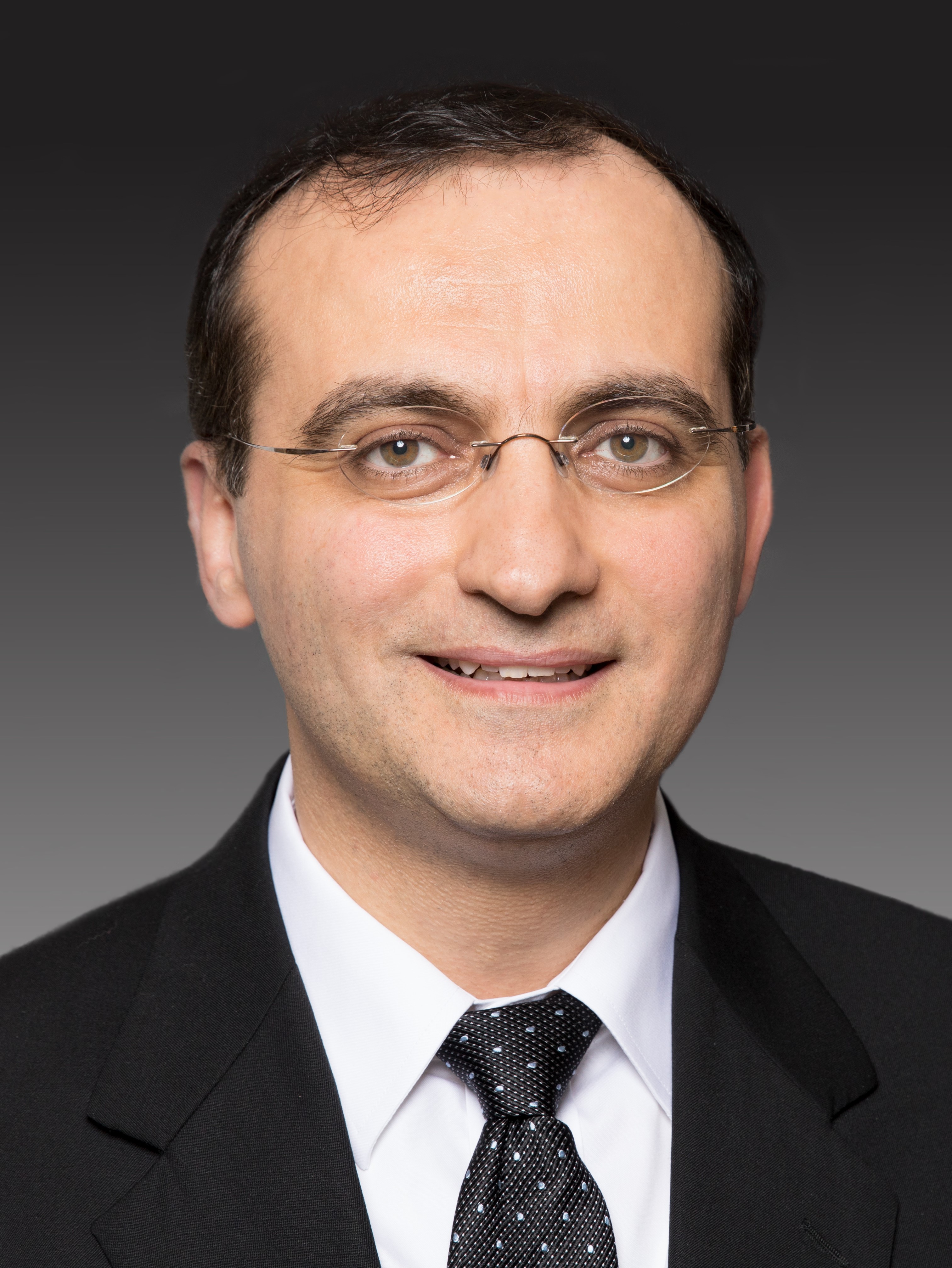 Daniel Z. Mansour, PharmD, FASCP, BCGP, AGSF
Interprofessional Clinical Coordinator 
The Peter Lamy Center on Drug Therapy and Aging 
University of Maryland School of Pharmacy 
Baltimore, Maryland 
Dr. Mansour completed his Doctor of Pharmacy at the University of Maryland School of Pharmacy and his specialized residency training in geriatrics at the VA Medical Center in Minneapolis, Minnesota. He has practiced in a variety of settings, including academic hospital, acute and sub-acute medicine, community, internal/geriatric medicine and as a consultant. He has collaborated with multidisciplinary teams to meet the medication related needs of older adults. This collaboration has led to an innovative model of care in sub-acute/long-term care that is being disseminated to more than 400 rehabilitation centers. Furthermore, he is actively involved in developing community and university-sponsored Medical/Medication Therapy Management programs to help older adults age in place and clinical research initiatives have focused on improving the care of older adults with polypharmacy, adherence and dementia, which led to publications in several journals and books. He has been the recipient of several honors/awards including the University of Maryland, Baltimore School of Pharmacy Alumni Awards in recognition of his community engagement and service and the Creighton University Spirit of Ignatius in Health Care Award in gratitude for mentoring students in the Spirit of Ignatius of Loyola.
Currently, Dr. Mansour is clinical coordinator of the IPE Care in Geriatrics as part of the mission of the Peter Lamy Center on Drug Therapy and Aging. He has taught fellows, residents, post docs, interns and students from various programs including audiology, dentistry, medicine, nursing, physical therapy, dental hygiene, social work and pharmacy from the University of Maryland and beyond. He is certified by the American Board of Pharmacy Specialties in geriatric pharmacy, fellow of the American Society of Consultant Pharmacists (ASCP) and serves as a past president of the Maryland Chapter of ASCP.
Abisola B. Mesioye (nee Famakinwa) MD, CMD, AGSF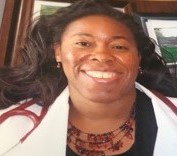 Abisola B. Mesioye (nee Famakinwa) MD, CMD, AGSF
Director, Geriatrics and Extended Care Clinical Center and Adjunct Assistant Professor of Medicine
VA Maryland Health Care System and University of Maryland School of Medicine
Dr. Abisola Mesioye. (Nee Famakinwa) is the Director of the  Geriatrics and Extended Care (GEC) Clinical Center of the VA Maryland Health Care System. GEC provides inpatient and outpatient clinical services and oversees and coordinates several community programs. The inpatient services are located at two Community Living Centers (CLC) while the  outpatient services are provided through the Home Based Primary Care Program (HBPC) and the Geriatric Patient Aligned Care Team (Geri PACT) clinic. The Community programs include Home Hospice, Community Nursing Home, Home Respite, Medical Foster Care, Veteran Directed Care, Home Health Aide/Home Maker, Community Residential Care and a Medical Companionship Program. Dr. Mesioye is responsible for the  clinical and administrative leadership of all a the services provided by the clinical center. She is also Adjunct Assistant Clinical Professor of Medicine, at the University of Maryland School of Medicine.
Before becoming Clinical Center Director in 2014, Dr. Mesioye was the Medical Director of the Loch Raven VA Community Living Center. Prior to joining the VA as a staff physician, she served as the Medical Director of Elder Service Plan of Cambridge Health Alliance , a PACE (Program for all-inclusive care of the elderly) program. Her scholarly work is related to the care of patients in long term care settings and medical education.
Dr. Mesioye attended the College of Medicine, University of Ibadan, Nigeria and completed a fellowship in General Internal Medicine. She further completed residency in internal medicine at the Brooklyn Hospital Center, Brooklyn, NY and did a two year Geriatric Fellowship at Harvard Medical School, Boston, MA. She is board certified in Internal Medicine, Geriatrics, Hospice and Palliative Care. In addition she is a Harvard Macy Scholar and Certified Medical Director. Dr. Mesioye is a Fellow of the West African College of Physicians and an American Geriatrics Society Fellow.
Michael J. Mintzer, MD, AGSF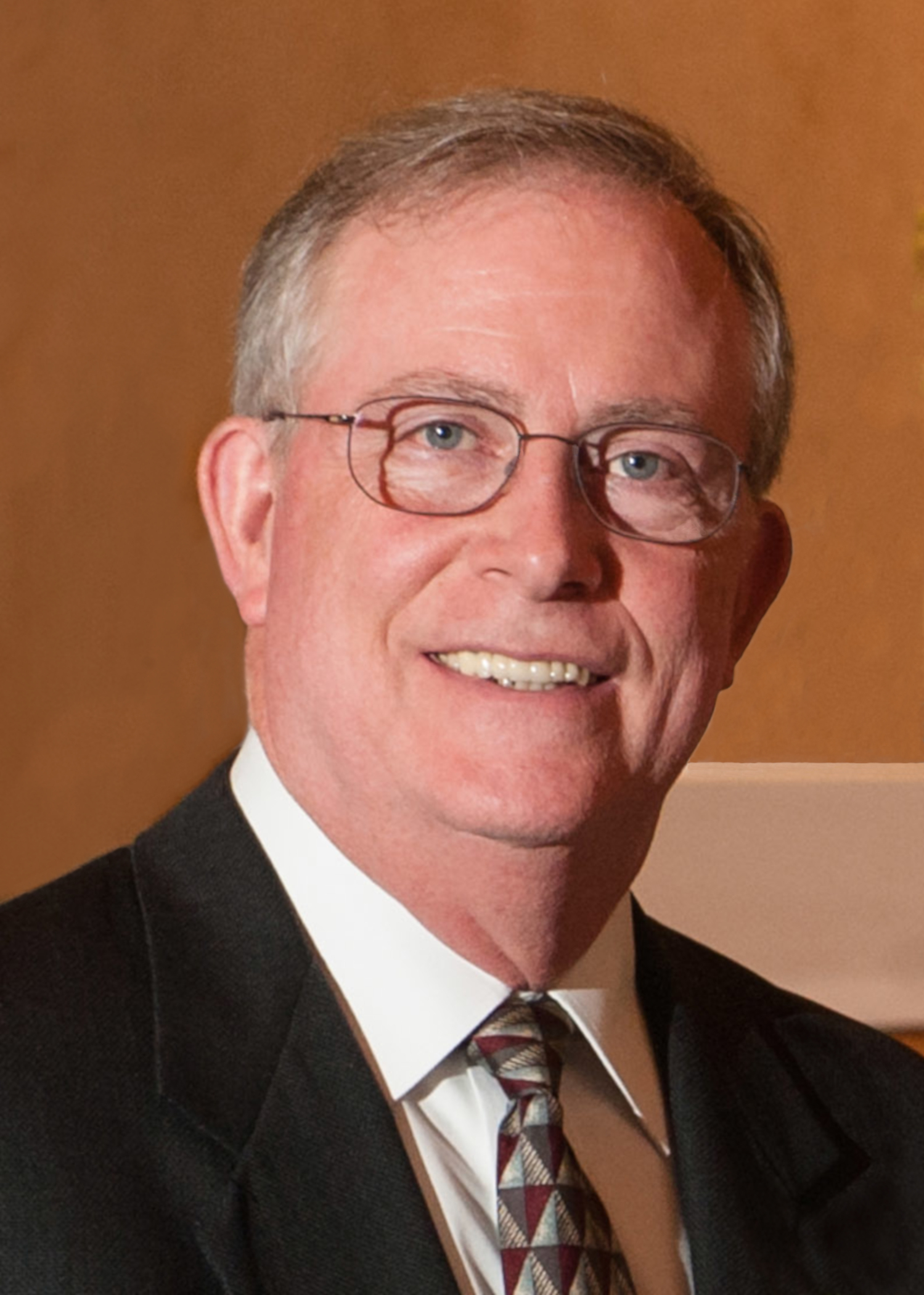 Michael J. Mintzer, MD, AGSF
Miami VAHS, Associate GRECC Director for Education & Evaluation
Professor Emeritus, University of Miami Miller School of Medicine
Professor, Community Based Faculty; FIU, Herbert Werthheim College of Medicine
I have been in academic medicine since 1985 and associated with the Miami VAHS GRECC since 1992. In both of these settings, I have held administrative and leadership positions. In academia, I have earned the rank of professor at two medical schools. In the VA, I have led the hospital as chief of staff; in the GRECC, I am currently the associate director for education and evaluation and was previously the director of community academic partnerships. Over many years, the GRECC has had multiple successful research collaborations with the University of Miami Miller School of Medicine and, more recently, with Florida International University. I have learned how to design, build and implement programs in research, education and clinical care. In education, I have publications on a number of topics including competency assessment, blended learning, use of technology, and goals of care. More recently, my publications also include the assessment of frailty. I trained in primary care internal medicine and developed myself as a geriatrician and clinician educator/researcher. I am honored to be awarded the distinction of American Geriatrics Society Fellow.
Rasha Nakhleh, MD AGSF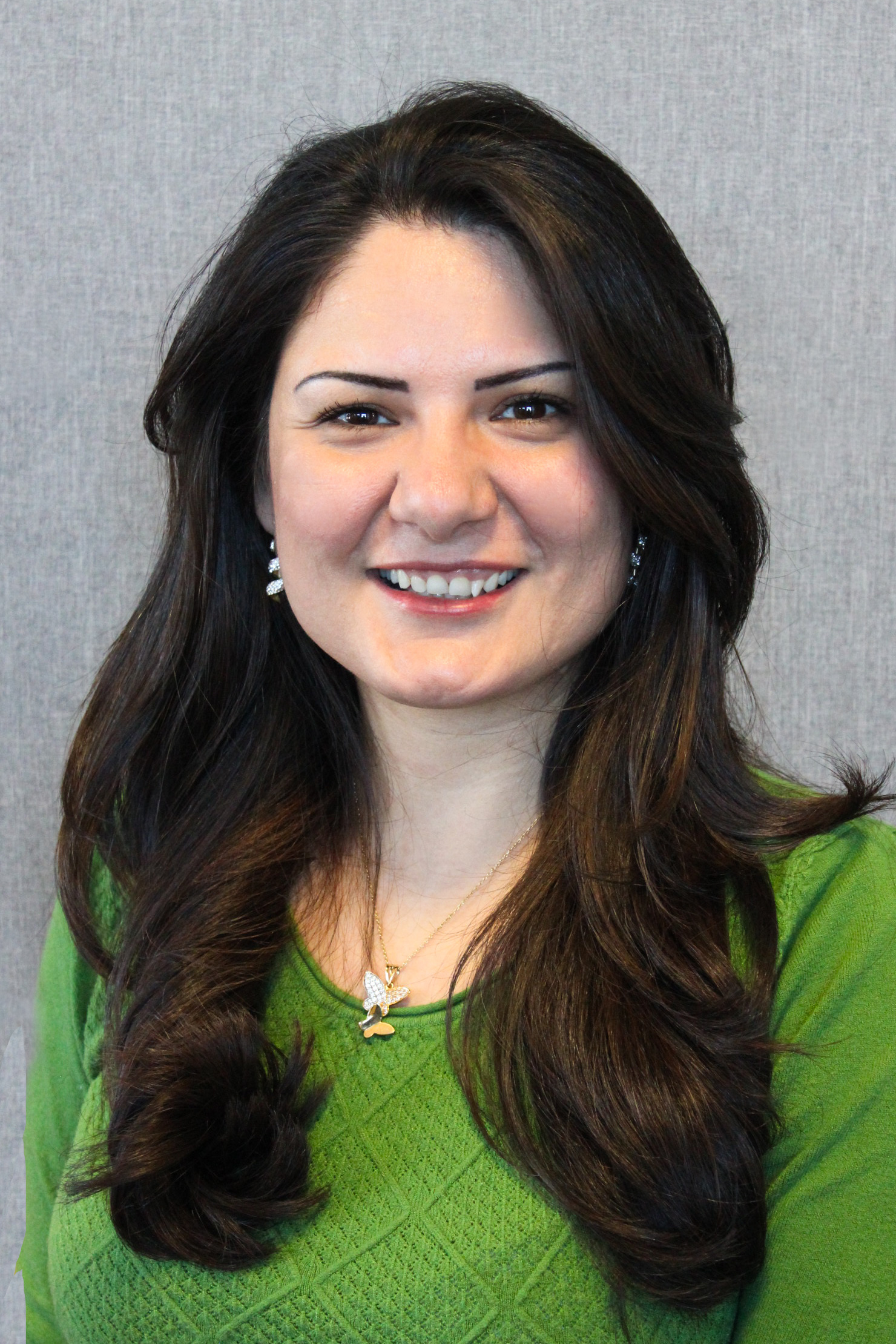 Rasha Nakhleh, MD AGSF
Director, Geriatric Clinic
Program Director, Geriatric Fellowship Program/ Hurley Medical Center
Assistant Professor of Medicine, Michigan State University-College of Human Medicine
Dr. Rasha Nakhleh is the Director of Geriatrics Clinic and Geriatric Medicine Fellowship Program Director at Michigan State University's Hurley Medical Center site. She received her Geriatrics training and fellowship degree from University of Michigan. She is board certified in Internal Medicine and Geriatrics.
Dr.Nakhleh served as a secretary of Michigan Geriatric Society (MiGS) since establishment and has collaborated with few geriatric fellowship programs in the state of Michigan, to continue a "standardized patient experience"- a program in which multiple fellowships around the region participate. She dedicated herself to caring for older adults, especially those in the surrounding underserved community of Flint, Michigan.
Dr. Nakhleh will be moving to a new adventure in her career. She will be joining OHSU Health, Hillsboro Medical Center as an Associate Program Director, collaborate with a great team and build a new Internal Medicine Residency Program with mission to train resilient leaders in primary care equipped to collaborate with interprofessional teams to provide exceptional care for the community. Dr. Nakhleh will continue with her mission to advocate for better geriatric care and help teach a new generation of residents principles of geriatric medicine. 
Kobi T. Nathan, PharmD, M.Ed, BCGP, AGSF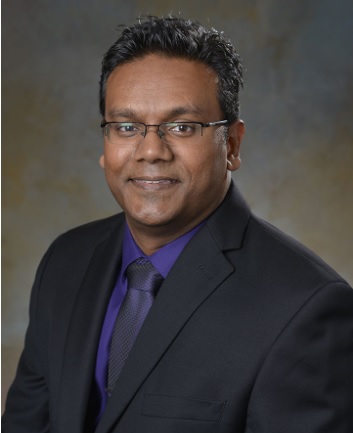 Kobi T. Nathan, PharmD, M.Ed, BCGP, AGSF
Assistant Professor of Pharmacy Practice
St. John Fisher College
Dr. Nathan is a board certified geriatric pharmacist and an Assistant Professor of Pharmacy Practice in the school of pharmacy at St. John Fisher College in Rochester, NY. Dr. Nathan provides clinical pharmacy services and precepts third and fourth year pharmacy students at a county-operated long-term care facility in Rochester, NY. He is also a member of the University of Rochester's Geriatric Assessment Team, a consultative program that aims to maintain frail older adults in the community at the most independent level possible. Dr. Nathan's research interests include exploring pharmacodynamics and pharmacokinetics of all agents in the older adult patient population, and the pathophysiology and therapeutics of neurodegenerative diseases. Dr. Nathan is a member of the AGS Public Education Committee. 
Wayne S. Saltsman, MD, PhD, AGSF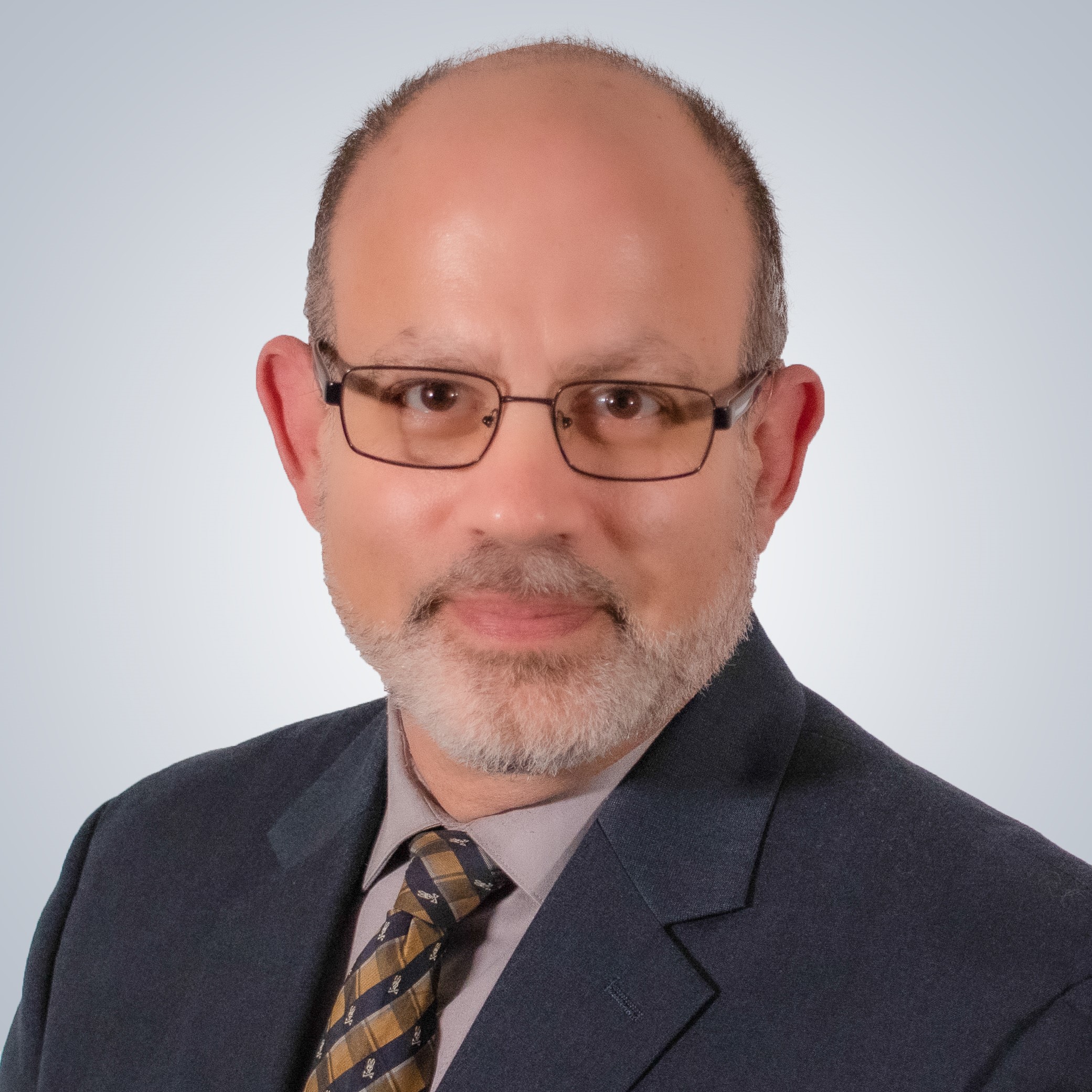 Wayne S. Saltsman, MD, PhD, AGSF
Senior Medical Director
Commonwealth Care Alliance, in Boston, Massachusetts
Dr. Saltsman earned both his medical degree and doctorate, in Pathology, at Boston University school of medicine. He completed his Internal Medicine residency training at the (now) Lahey Hospital and Medical Center, in Burlington, Massachusetts, where he also served as chief medical resident.  He then completed a clinical fellowship in Geriatric medicine at Harvard medical school.  He is board-certified in Internal Medicine, Geriatric medicine, and Hospice and Palliative medicine.  He has been an assistant professor of Medicine at Tufts medical school, a certified medical director in a number of skilled nursing facilities, and a fellow of the American College of Physicians (FACP).  He currently serves as a senior medical director for Commonwealth Care Alliance.
Dr. Saltsman is an elected Board member of AMDA, the Society for Post-acute and Long-term Care Medicine, where he serves as the House of Delegates Chair, an elected member, and past chair, of the Burlington (Massachusetts) Board of Health, and past governor-appointee for the Board of Registration for nursing home administrators.  He has produced and hosted his own cable television show: 'Your Senior Moment®', and he is current host and co-creator of the podcast:  'AMDA on-the-Go'.  He has lectured, both nationally and internationally, on geriatric syndromes and writes as an advocate for elder health and wellness.
He lives with his wife, who is a pediatrician, and their two daughters are both currently in college.
Rebecca J. Stetzer, MD, AGSF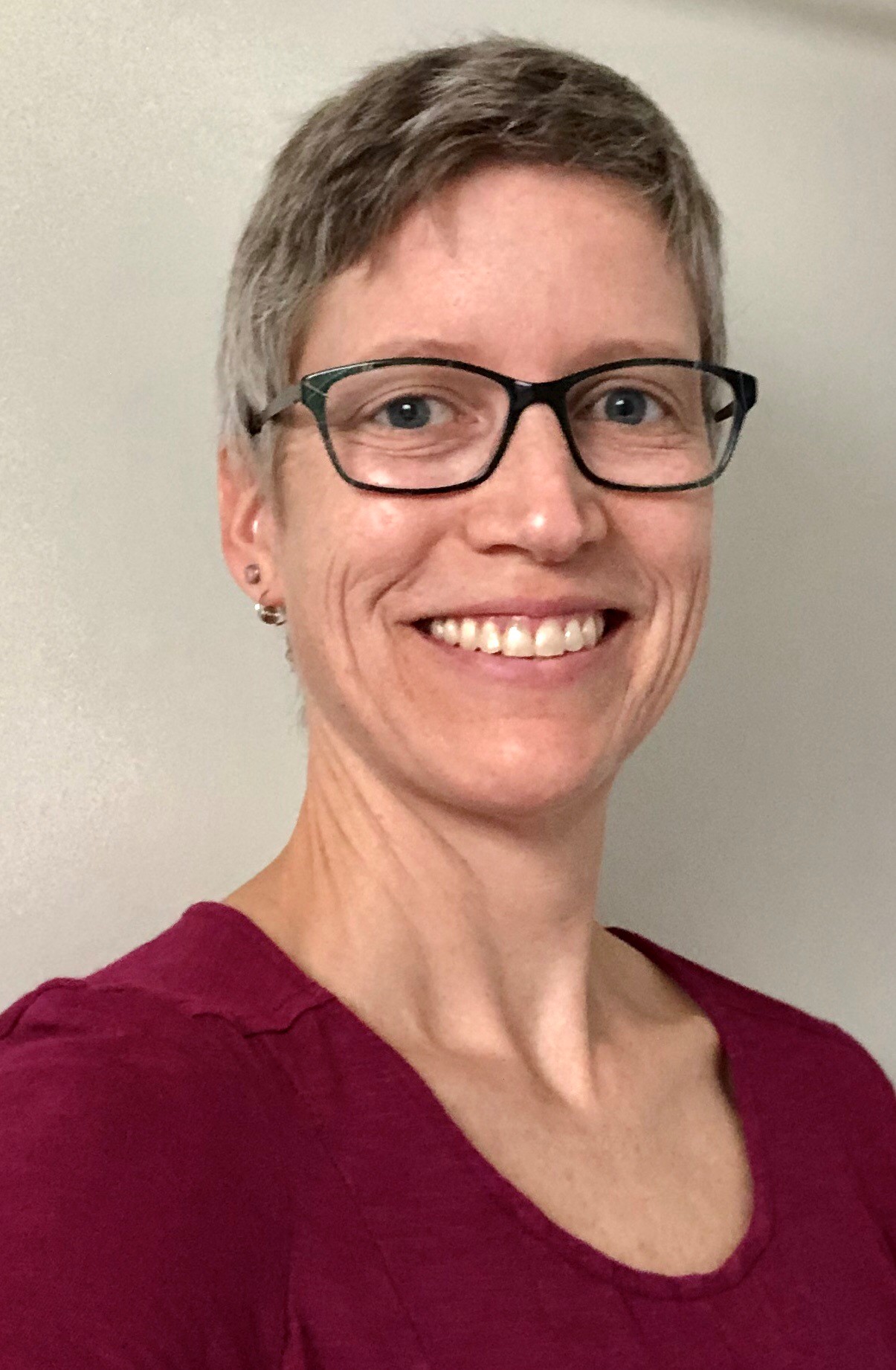 Rebecca J. Stetzer, MD, AGSF
Asst. Dean for Competency Based Assessment
Assoc. Professor of Family Medicine
Albany Medical College, Albany, NY
Dr. Rebecca Stetzer is joining Albany Medical College in the new role of Assistant Dean for Competency Based Assessment, based in the Patient Safety and Clinical Competency Center. She will lead the Clinical Skills Exam in 3rd year and develop a program for competency-based clinical skills remediation. Her clinical work will involve developing an outpatient Geriatrics Primary Care practice within the Internal Medicine Group Faculty Practice, where she will work with medical students, residents and fellows. She completed training in Family Medicine at Atlanta Medical Center and in Geriatrics at Baystate Medical Center/Tufts University. She earned her medical degree at Emory University, where she was a Woodruff Scholar.
Dr. Stetzer's major professional interest is improvement of the delivery of health care to older adults from a systems level. Her vision is a health care system that anticipates and accommodates the needs of older adults. She has taken multiple approaches, including resident education on geriatric principles with a focus on cognitive impairment, community education about healthy aging and goals of care, and interdisciplinary program development.
Ericka E. Tung, MD, MPH, AGSF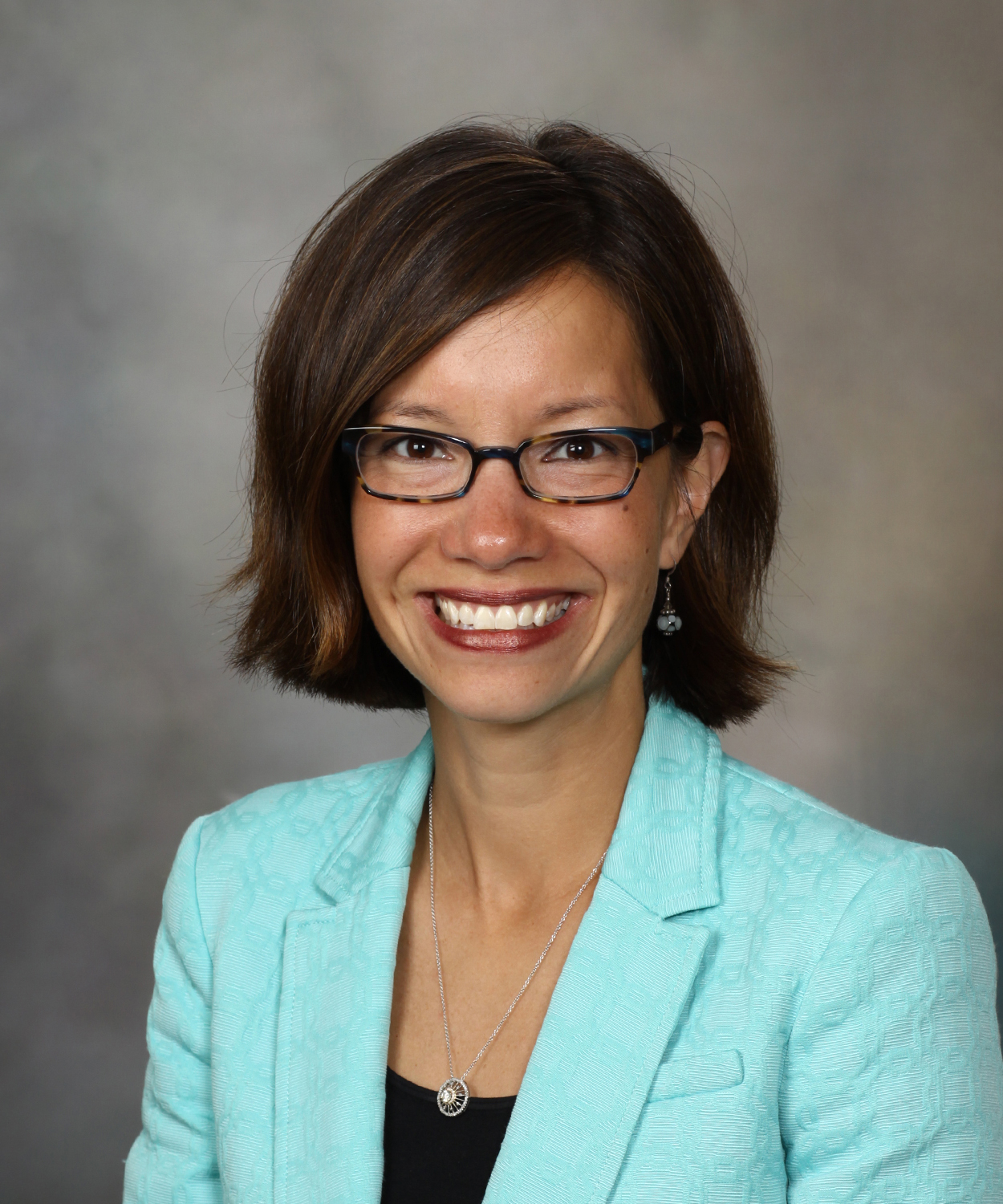 Ericka E.  Tung, MD, MPH, AGSF
Program Director, Geriatric Medicine Fellowship
Assistant Professor of Medicine
Consultant, Division of Community Internal Medicine and the Division of Geriatric Medicine and Gerontology
Dr. Tung grew up in Tallmadge, Ohio and attended the University of Akron in Akron, Ohio.  She went to medical school at Northeast Ohio Medical University and completed both her internal medicine residency and geriatric medicine fellowship at the Mayo Clinic School of Graduate Medical Education.  She is the program director of the Mayo Clinic Geriatric Medicine Fellowship.  She is both a primary care internist as well as a practicing geriatrician who enjoys seeing patients across the care continuum-- within the clinic, subacute rehabilitation and home-based settings.   Her areas of interest include geriatric medical education, care of the cognitively impaired, and advance care planning. 
Kamal C. Wagle, MD, MPH, CMD, AGSF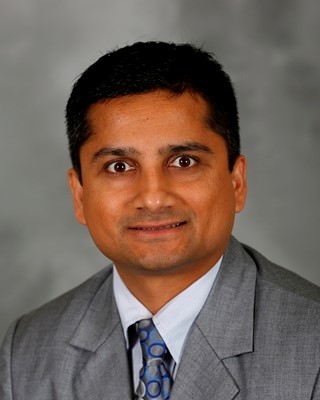 Kamal C. Wagle, MD, MPH, CMD, AGSF
Assistant Professor of Clinical Medicine
Indiana University
As my journey in the field of medicine further exposes me to our health care system, I've noticed how we "medicalize" signs and symptoms and immediately interpret them as disease states to be treated pharmaceutically, instead of diving in deeper to understand why the person is having them occur in the first place. Older adults are the largest consumers of prescription, and nonprescription medications, which are often specifically marketed to target them. They tend to see multiple health care specialists who prescribe them, and they also are big consumers of supplements. In the current system, we lack a seamless and efficient way to communicate with all the providers who are in different settings, to protect our patients and treat them effectively.
Polypharmacy in the context of the physiology of aging, multi-morbidity, and geriatric syndromes causes great harm to older people. I have observed how with limited income, they spend a significant amount of money on drugs and supplements, and at the same time suffer from them. I've also seen close-up that they do not have the luxury of shared decision making which affects their ability to have a say in how their care is given, nor do they receive concrete counseling on the benefits and risks of their prescription drugs. Often, they are not aware of how long to take a prescription, what the adverse effects are, and most importantly, if the benefit of taking it outweighs the risk. I am disturbed by this conundrum, and by the lack of solid measures to improve quality of life and preserve their health. These and other issues in my field keep me awake at night as I care for older adults and try to impact their health for the better.
I am honored and thrilled to receive this recognition as a Fellow of the American Geriatrics Society. What a huge motivation for me to keep pursuing my highest goals to impact the field of geriatrics and my patients. I am determined to deliver the highest quality of patient-centered care to my patients and positively touch their lives.
At present, I am an Assistant Professor of Clinical Medicine in the Department of Medicine at Indiana University School of Medicine. My formal training after medical school includes residency in family medicine, a geriatrics fellowship, a master's degree in public health, courses on innovation and implementation, and other faculty development courses. But the biggest and most important education I earned is from my patients and community of geriatrics professionals. I am grateful beyond measure to them, and to the Society for this honor which will light a fire inside me to be a lifelong advocate for older adults.