( New Directors denoted with * )
Officers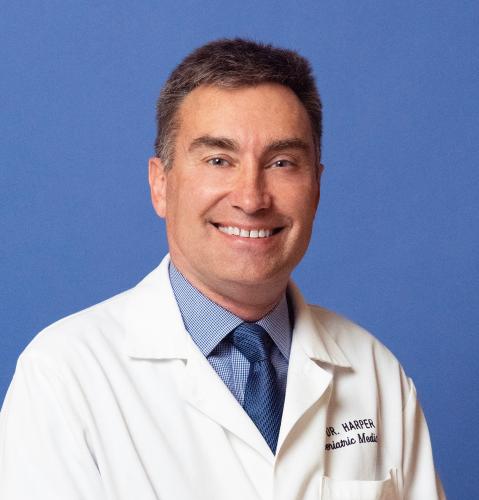 G. Michael Harper, MD, AGSF, FACP
Board Chair, 2023-2024
Professor of Medicine
University of California, San Francisco
San Francisco VA Medical Center
Mike is a geriatrician who has worked in ambulatory and home-based primary care, long-term care, PACE, and acute and post-acute care.  He now provides primary care for homebound older adults in San Francisco in the UCSF Care at Home Program. At the SFVAMC he provides consultative geriatric services on the Mobile Acute Care for Elders service, and he supervises physicians who are training to become geriatricians. As a clinician-educator, his work has focused on training a workforce that is prepared to care for our rapidly aging population.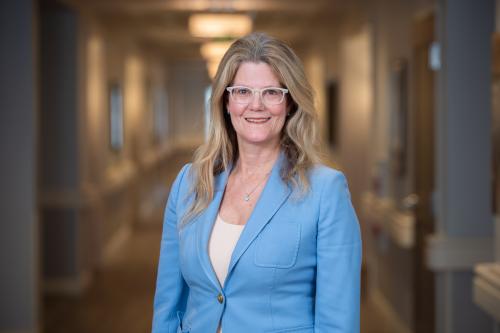 Donna M. Fick, PhD, RN, GCNS-BC, AGSF, FGSA, FAAN
President
Elouise Ross Eberly Endowed Professor
Ross and Carol Nese College of Nursing, Penn State
 
Donna's goal in her research and service is to improve the care of older adults, persons with disabilities, and their care partners. She is best known for her NIH funded work on mentation, delirium superimposed on dementia (DSD) and ultra-brief delirium detection at the bedside. Along with Dr. Marcantonio and their team, she has transformed the way clinicians approach delirium and DSD. Donna co-leads Age-Friendly Care-PA working with an FQHC, Primary Health Network, and interprofessional teams to spread age-friendly care to rural older adults in PA. She is a member of the National Academy of Science Forum on Aging, Disability, and Independence and she serves as a faculty and advisory member on Creating an Age Friendly Health System Initiative with the John A. Hartford Foundation and the Institute for Healthcare Improvement
Mark Supiano, MD, AGSF
President-elect, 2023-2024
Professor and Chief, Geriatrics Division
University of Utah
Mark is a geriatrician at University of Utah Health where he also directs the Center on Aging. His clinical interests include providing comprehensive geriatric assessment consultations with a particular interest in high blood pressure and disorders of blood pressure regulation. Throughout his career, Mark has responded to the demographic imperative of aging in his clinical practice, in conducting patient-oriented clinical research, and in medical education. He previously served on the Board of Directors for ADGAP and is currently on the editorial board for the Journal of the American Geriatrics Society.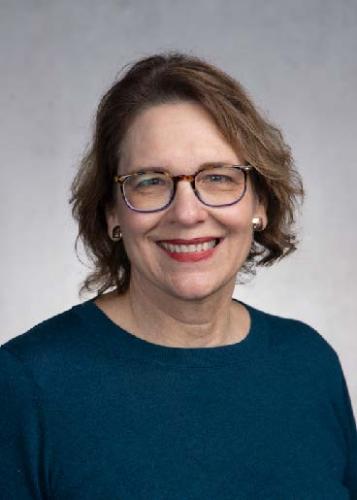 Alison A. Moore, MD, MPH, FACP, AGSF
Treasurer, 2023-2024
Professor of Medicine and Chief of Geriatrics, Gerontology and Palliative Care
University of California San Diego
Alison is a geriatrician and a public health researcher whose work focuses principally on older adults who use alcohol, cannabis and other substances. She also has interests in gerontechnology, health equity, aging and HIV. Alison has a passion for research training and mentorship and in 2019, she was awarded the UC San Diego Health Sciences Faculty Excellence in Mentoring Award. She leads an NIA-funded Alzheimer's Disease Resource Center for Minority Aging Research, is a member of the NIA-funded Clinician-Scientists Transdisciplinary Aging Research (Clin-STAR) Mentoring and Career Development Core and leads its Diversity, Equity, Inclusion and Accessibility Task Force. She is also deeply committed to caring for older adults and mentoring others to do the same.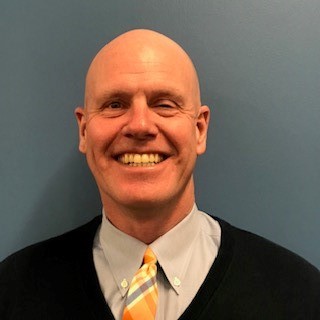 Paul Mulhausen, MD, MHS, FACP, AGSF
Secretary, 2023-2024
Chief Medical Director
Iowa Total Care (West Des Moines, IA)
Paul is the Chief Medical Director at Iowa Total Care, a health plan serving Medicaid beneficiaries. Paul has over 30 years of experience in healthcare. He is board certified in both internal medicine and geriatric medicine, and is an accomplished clinician, medical educator, and advocate for safe, high-quality care. He is a widely-recognized expert in the care of older adults and other vulnerable populations, providing leadership to numerous stakeholders in the healthcare community.
Directors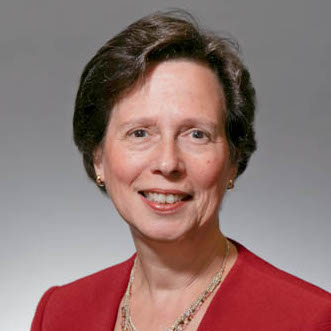 Judith L. Beizer, PharmD, BCGP, FASCP, AGSF
2023-2026, 2nd Term
Clinical Professor
St. John's University College of Pharmacy and Health Sciences
Judy is a clinical professor at St. John's University College of Pharmacy and Health Sciences and clinical pharmacist at the Stern Family Center for Rehabilitation in the Northwell Health System.  She provides clinical pharmacy services for sub-acute rehabilitation patients, and precepts pharmacy students and residents on rotation. Judy has long been an active AGS member, having served on the AGS Nominating Committee, the AGS Public Policy Committee, and the expert panels that developed the 2012, 2015, 2019, and 2023 AGS Beers® Criteria. She also serves as consulting editor on pharmacotherapy for the AGS's Geriatrics Review Syllabus.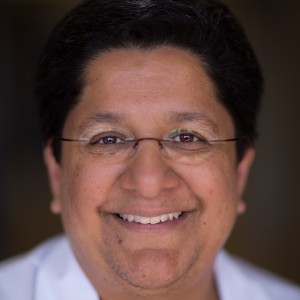 Reena Karani, MD, MHPE, FACP, AGSF
2021-2024, 1st Term
Director, Institute for Medical Education
Professor of Geriatrics and Palliative Medicine, Medicine and Medical Education
Icahn School of Medicine at Mount Sinai
 
Reema is a clinician who has cared for patients for over 20 years with a commitment to maximizing their independence and quality of life, an educator who is passionate about the integration of geriatric medical education into health professions training across the continuum, and a strong advocate for health equity, anti-racism and justice. An AGS member since 2001, Reema  has volunteered in several roles, including as Chair of the AGS Education Committee, a member of various mentoring programs, a dedicated research abstract reviewer, and Chair of the 2019 Annual Meeting Program Committee. In 2006, she developed the Medical Education Paper Session for the AGS Annual Meeting, and, over 15 years later, it still serves as an annual opportunity to showcase the best scholarship in geriatrics and palliative care education.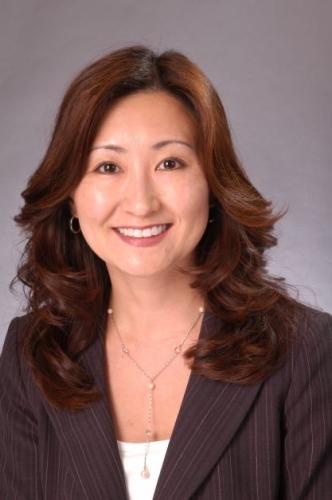 Lisa Miura, MD, BSN, FACP, AGSF*
2023-2026, 1st Term 
Geriatric Medicine Fellowship Program Director
Oregon Health & Science University/VA Geriatric Medicine Fellowship
Associate Professor of Medicine, Oregon Health & Science University  
Lisa's path to geriatrics began with her first job as a patient feeder in a long-term care facility and influenced her to become a registered nurse, ultimately attending medical school to become a geriatrician where she confirmed a career-long commitment to the care of older adults, geriatrics promotion, research and education.  She serves as the Fellowship Program Director at the Oregon Health & Science University/VA, is a member of Association of Directors of Geriatrics Academic Programs (ADGAP) and participates in the AGS Virtual Mentor Match. She is the longest continuous board member of the Oregon Geriatrics Society and is currently serving as Co-Chair of the AGS Women in Geriatrics Section.  She was elected Co-Chair of the Council of State Affiliates in 2023 and in this role also serves as a member of the AGS Board of Directors.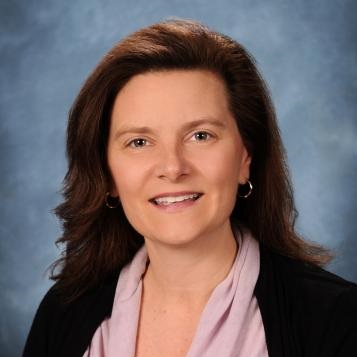 Susan Parks, MD*
2023-2026, 1st Term
Division Director and Associate Professor
Thomas Jefferson University (Philadelphia, PA)
Susan joined the Department of Family and Community Medicine in the Sidney Kimmel Medical College at Thomas Jefferson University in 1994. Appointed Director of the Geriatrics Fellowship Program in 2002, Susan helped enhance the popularity and prestige of the fellowship program. Since 2006, Susan has also led the development of palliative care services at Thomas Jefferson University Hospitals. More recently, she also helped develop an outpatient geriatric practice dedicated to providing patient and family-centered care for older patients.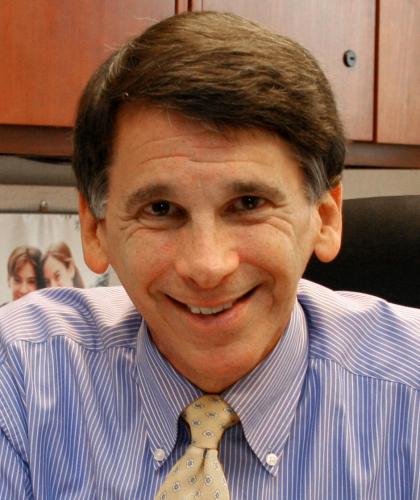 Neil M. Resnick, MD, AGSF
2022-2025, 2nd Term
Thomas Detre Professor of Medicine and Chief, Geriatric Division
University of Pittsburgh
As a geriatrician with additional training in urology, Neil helped to pioneer the field of geriatric voiding dysfunction. He founded America's first Continence Center, and his research led to a paradigm shift in the understanding and management of incontinence and of other geriatric syndromes too. It also helped to lay the groundwork for national and international guidelines from AHRQ, Medicare, and the WHO. In addition he has served as a Medicare Innovation Advisor; Chief of Geriatrics at both Harvard's Brigham and Women's Hospital and the University of Pittsburgh/UPMC; and as past director of the fellowship program as well as the training core of the University of Pittsburgh's NIH Pepper Center.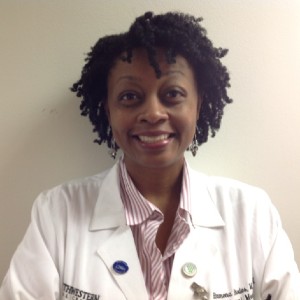 Ramona Rhodes, MD, MPH, MSCS, AGSF, FAAHPM
2021-2024, 1st Term
Associate Director for Health Services Research
Geriatric Research, Education, and Clinical Center, Central Arkansas Veterans Healthcare System
 
Ramona is a geriatrician and researcher who is passionate about examining disparities in health care for older adults and those at the end of life.  Previously an Associate Professor of Internal Medicine at UT Southwestern Medical Center, she currently serves as Associate Director for Health Services Research for the Geriatric Research, Education, and Clinical Center of the Central Arkansas Veterans Healthcare System and Associate Professor in the Department of Geriatrics at the University of Arkansas for Medical Sciences. Ramona joined the AGS as a member in 2006 and became a fellow in 2013. She has served on the AGS Ethics Committee as a member, as vice-chair, and now chair. She is also Section Editor for Ethnogeriatrics and Special Populations for the Journal of the American Geriatrics Society.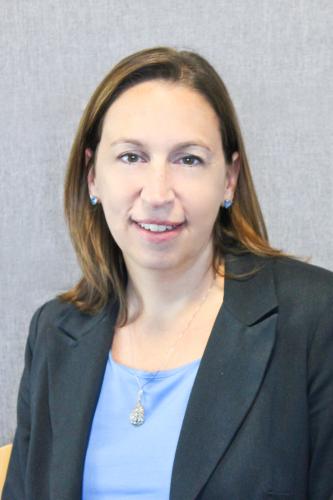 Caroline A. Vitale, MD, AGSF
2022-2025, First Term
Professor of Internal Medicine; Director, Geriatric Medicine Fellowship Program
Division of Geriatric and Palliative Medicine, University of Michigan Medical School 
Associate Director, Education and Evaluation
VA Ann Arbor Geriatric Research Education and Clinical Center (GRECC)
 
Caroline is involved in geriatric curriculum development, teaching and mentoring within medical and interprofessional education, both as the University of Michigan Geriatric Medicine fellowship program director and through her role as the Associate Director for Education and Evaluation at the Ann Arbor VA Geriatric Research, Clinical, and Education Center (GRECC) .  As a dedicated AGS member, Caroline has served on the AGS Ethics Committee for over ten years and is proud to have served as Ethics Committee Chair.  Committed to enhancing the quality of life of all older adults, Caroline is especially focused on areas within Geriatrics that include ethical decision-making, geriatric education, and efforts to understand physician and interprofessional roles in care decisions affecting older adults, especially those with dementia.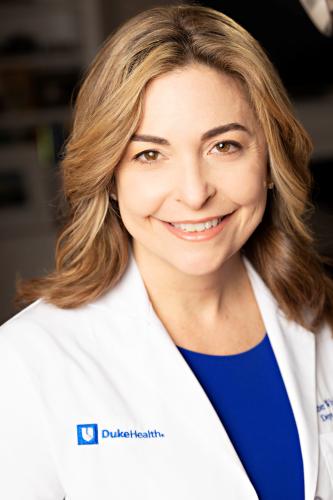 Heather E. Whitson, MD, AGSF
2022-2025, First Term 
Professor of Medicine, Ophthalmology, Neurology, & Head and Neck Surgery and Communication Sciences
Duke University
Director
Duke Center for the Study of Aging and Human Development
Heather is an internist, geriatrician and clinical investigator.  Her overall goal is to optimize independence and resilience in people with multiple chronic conditions and she has particular expertise related to how the aging process and comorbidities affect the brain. She co-leads the PRIME Collaborative, a multi-institutional research initiative to identify mechanisms and predictors of recovery after common health stressors (e.g., surgery, hip fracture, vision loss).  Through several institutional and national leadership roles, Heather coordinates and facilitates efforts to broaden the evidence base and research workforce to improve knowledge and care decisions for medically complex older patients. In addition to the roles above, she is Co-Director of the Duke/UNC Alzheimer's Disease Research Center.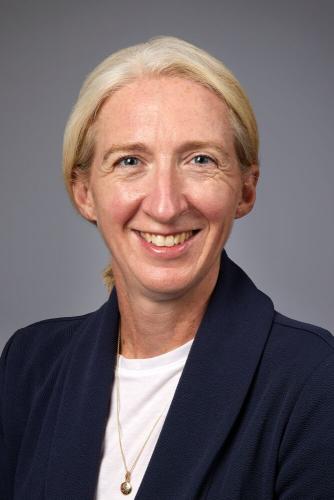 Megan Young, MD*
2023-2026, 1st Term
Clinical Associate Professor of Medicine, Section of Geriatrics 
Boston University Chobanian & Avedisian School of Medicine
Megan provides primary care for older adults in their homes through the Boston Medical Center (BMC) home care program – the oldest of its kind in the country.  She is also an Assistant Dean of Student Affairs and Clerkship Director for the required 4th year Geriatrics Clerkship at her institution. Her scholarly work is grounded in her love of medical student education and her care for homebound patients. Given that greater than 60% of the patient population she cares for is racially and ethnically minoritized and 25% are considered to have low-English proficiency, she views it as her responsibility to participate in efforts that address such issues and develop strategies to change the status quo.  One example of that commitment is to serve as the Section of Geriatrics Champion for the BMC Racial Equity Committee.  Within AGS, Megan is concluding her role as Chair of the AGS Teachers Section and as an appointed member on the AGS/ADGAP Education Committee.   
Ex Officios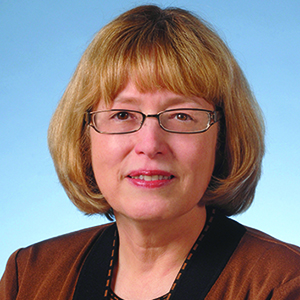 Jan Busby-Whitehead, MD, AGSF
Ex officio
Professor of Medicine
University of North Carolina, Chapel Hill
Jan is committed to the preservation and improvement of older adult health through research that serves to develop and increase the reach of geriatric education. Her research in aging includes preserving musculoskeletal health, mitigating falls in older adults, assessing racial disparities, and developing and testing a treatment program for fecal incontinence in frail elders.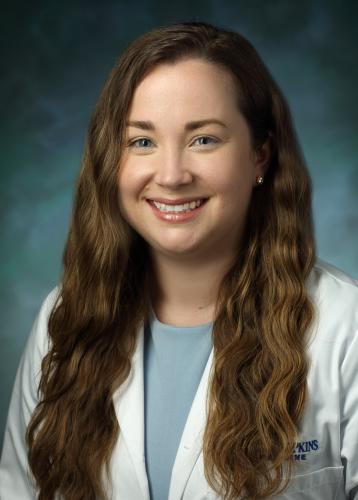 April Ehrlich, MD
Ex officio
Clinical Research Geriatric Fellow
Johns Hopkins University School of Medicine
April, joining the Board of Directors as an ex officio member representing early career professionals, is currently in her second year of a 3-year clinical research geriatric fellowship at Johns Hopkins University. She has completed her clinical fellowship and is now advancing her research education as a part of the NIA funded Health Services and Outcomes Research for Aging Populations Training T32. April completed her internal medicine residency at Johns Hopkins Bayview and has an academic and research interest in Surgical Geriatrics with a focus on frailty, cognition, and transdisciplinary care and implementation.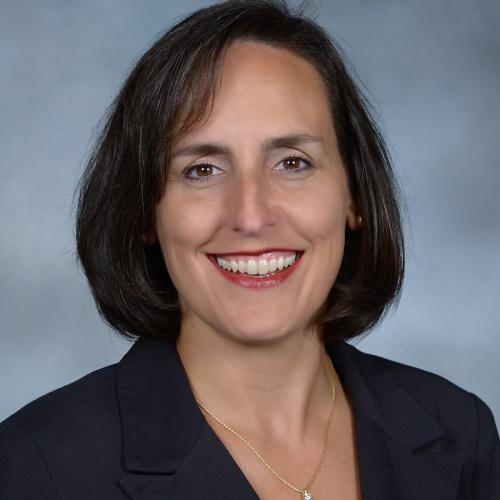 Christian Furman, MD, MSPH, AGSF
Ex officio
Medical Director
Trager Institute/Optimal Aging Clinic at the University of Louisville (UofL)
Christian is a Professor of Geriatric and Palliative Medicine and holds the Margaret Dorward Smock Endowed Chair for Geriatric Medical Education. A graduate of the UofL School of Medicine, she completed a fellowship in Geriatric Medicine at UofL in 2000. Christian is board certified in geriatric medicine and hospice and palliative medicine and her research focuses on palliative medicine in the nursing home setting. She was awarded a Geriatric Academic Career Award to teach palliative medicine to interdisciplinary teams in 2004 and is a member of the 2022 Health and Aging Policy Fellows where she was placed in the Office of U.S. Senator Elizabeth Warren (D).  Christian is the Chair of the Board of Directors of the Association of Directors of Geriatrics Academic Programs (ADGAP) and is serving as an ex officio member of the AGS Board.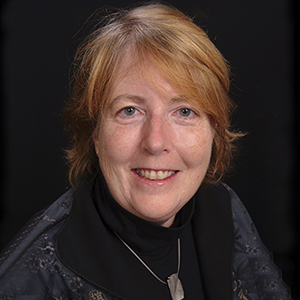 Nancy E. Lundebjerg, MPA
Ex officio
Chief Executive Officer
American Geriatrics Society
Nancy Lundebjerg joined the AGS in 1998, serving the Society in several capacities before becoming CEO in 2015. As CEO of AGS, Lundebjerg positions geriatrics as a leader for health-care professionals, policymakers, and the public by implementing and advocating for programs that support all of us as we age. She earned her Bachelor of Arts from Connecticut College and holds a master's of public administration from the University of Hartford, where she was a Woodruff Scholar.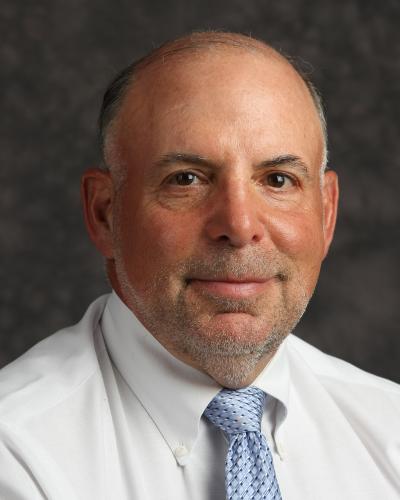 Joseph G. Ouslander, MD, AGSF
Ex officio
Professor of Geriatric Medicine and Senior Advisor to the Dean for Geriatrics
Charles E. Schmidt College of Medicine at Florida Atlantic University (Boca Raton, Fla.) 
A leading figure in geriatrics with decades of experience helming organizations like the AGS, its Health in Aging Foundation, and some of the nation's most prestigious health institutions, Joe is the Editor-in-Chief of the Journal of the American Geriatrics Society (JAGS). In this role, Joe and the Editorial Leadership Team drive strategic vision, focus, and operations for one of the leading and only academic journals dedicated to geriatrics expertise and informing a workforce equipped to meet the needs of America's 46 million older adults. 
Disclosures
G. Michael Harper, MD, AGSF, FACP
Disclosure
Committee Member: National Board of Medical Examiners
Salary: University of California San Francisco, U.S Department of Veterans Affairs
Consulting Fees: Sequoia Living; Sunrise Senior Living
Royalties: McGraw Hill; Elsevier
Grants: GWEP
Honorarium: American Geriatrics Society; Oakstone Medical Publishing; McGraw Hill
Donna M. Fick, PhD, RN, GCNS-BC, AGSF, FGSA, FAAN
Disclosure
Board of Directors: Centre Care Inc., nonprofit nursing home in PA
Member of Advisory Board: Institute for Healthcare Improvement Age-Friendly
Consulting Fees: Slack Inc. as Editor, IHI, Precision Health
Grants: NIH/NIA grants for delirium funded since 2006-present and HRSA GWEP 2019-2024
Expense: IHI
Other: NIH/NIA grants for delirium funded since 2006-present
Mark Supiano, MD, AGSF
Disclosure
Royalties: McGraw Hill
Member of the Board of Directors: Spouse: Katherine P. Supiano, PhD -  Advanced Palliative Hospice Social Worker Certification Board of Directors (2018-present)  & Social Work Hospice and Palliative Network Board of Directors (2016-present)
Grants: NIA
Judith L. Beizer, PharmD, BCGP, FASCP, AGSF
Disclosure
Consulting Fees: Wolters Kluwer, Elsevier
Grants: Biogen
Jan Busby-Whitehead, MD, AGSF
Disclosure
Board of Directors: American Geriatrics Society, Health in Aging Foundation
Member of Advisory Board: Duke GRECC, Mayo Clinic Kogod Center on Aging
Committee Member: AAIM, Joint Commission
Consulting Fees: Rome Foundation (spouse)
Royalties: Cambridge Press
Grants: NIH, HRSA, CDC, Duke Endowment
Honorarium: Pfizer
Expense: Pfizer, Joint Commission
April Ehrlich, MD
Nothing to disclose
Christian Furman, MD, MSPH, AGSF
Nothing to disclose
Reena Karani, MD, MHPE, FACP, AGSF
Disclosure
Board of Directors: National Board of Medical Examiners, Society of General Internal Medicine
Officer: National Board of Medical Examiners
Committee Member: National Board of Medical Examiners, Society of General Internal Medicine, Association of American Medical Colleges
Expense: National Board of Medical Examiners, Society of General Internal Medicine, Association of American Medical Colleges
Nancy E. Lundebjerg, MPA
Disclosure
Officer: Vice Chair, PCPI Foundation Board of Directors; Co-Convener, Eldercare Workforce Alliance (EWA) 
Member: Advisory Task Force member, National Transitions of Care Coalition; Advisory Committee member, Cancer and Aging Research Group (CARG); Advisory Committee member CaRe-Align Initiative; Caregiving in the U.S. 2020 Advisory Committee member, National Alliance for Caregiving (NAC) and AARP Public Policy Institute; Age-Friendly Health Systems Advisory Group member, Institute for Healthcare  Improvement (IHI); By-laws Committee, Council of Medical Specialty Societies; ClinSTAR Advisory Committee; Deprescribing Network Advisory Meeting; GEDC Advisory Council; USDEN network advisory committee
Lisa Miura, MD, BSN, FACP, AGSF*
Nothing to disclose
Alison A. Moore, MD, MPH, FACP, AGSF
Disclosure
Member of Advisory Board: NIH
Committee Member: NIH
Salary: University of California
Grants: NIH
Honoraria: NIH
Paul Mulhausen, MD, MHS, FACP, AGSF
Disclosure
Salary: Centene Corp
Expense: American Dental Association
Joseph G. Ouslander, MD, AGSF
Nothing to disclose
Susan Parks, MD*
Disclosure
Member of the Board of Directors: Local CCRC called the Hill at Whitemarsh
Neil M. Resnick, MD, AGSF
Disclosure
Council Member: COSAR
Officer: President, National Osteoporosis Foundation (spouse)
Member of the Board of Directors: Jewish Healthcare Foundation, Pgh Regional Health Initiative, Pgh Cultural Trust (spouse and I)AGS
Committee Member: AGS COSAR Co-chair
Royalties: McGraw-Hill book: Lange Endocrinology (spouse)
Ramona Rhodes, MD, MPH, MSCS, AGSF, FAAHPM
Nothing to disclose
Caroline A. Vitale, MD, AGSF
Nothing to disclose
Heather E. Whitson, MD, AGSF
Nothing to disclose
Megan Young, MD*
Nothing to disclose