( New Directors denoted with * )
Officers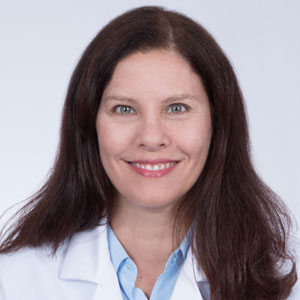 Laurie G. Jacobs, MD, AGSF
President
Chair and Professor, Department of Internal Medicine
Hackensack Meridian School of Medicine at Seton Hall
Chair, Department of Internal Medicine
Hackensack University Medical Center
Hackensack, NJ
E-mail
Dr. Jacobs is a graduate of Columbia University's College of Physicians and Surgeons, and completed internal medicine residency and geriatrics fellowship training at Einstein/Montefiore. Across her career, Dr. Jacobs has developed and expanded clinical programs for frail older adults, as well as geriatrics education and training for physicians at all levels. She has expertise in clinical guideline development in the use of anticoagulants for older adults, and also has been active in the Pioneer ACO development at Montefiore. She now serves as Chairman of a Department of Medicine at Hackensack UMC.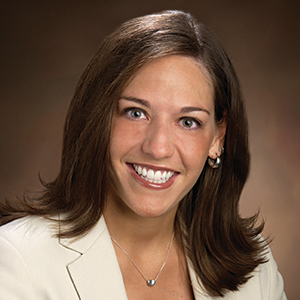 Sunny Linnebur, PharmD, BCGP, BCPS
President Elect
Professor
University of Colorado
Aurora, CO
Dr. Linnebur serves as a clinical pharmacy specialist for the University of Colorado Hospital Seniors Clinic. This clinic is a primary care site for adults over age 70. Clinical pharmacy services provided for patients include transition of care, chronic care and medication therapy management, pharmacotherapy consults, and drug information. This is also a rotation site for pharmacy students and residents.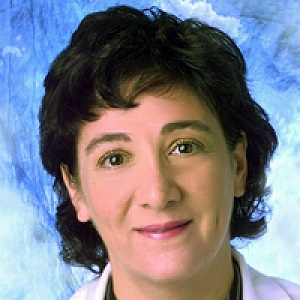 Debra Saliba, MD, MPH, AGSF
Board Chair
Anna and Harry Borun Endowed Chair in Geriatrics and Gerontology, UCLA
Director, UCLA/Jewish Home Borun Center for Gerontological Research
Professor, David Geffen School of Medicine at UCLA and Los Angeles VA
Senior Natural Scientist, RAND Health
Dr. Saliba holds the UCLA Anna & Harry Borun Endowed Chair in Geriatrics and directs the UCLA Borun Center. She is also a physician researcher at the Los Angeles VA GRECC and VA HSR&D Center of Innovation. Dr. Saliba's research focuses on creating tools and knowledge that can be applied to improving quality of care and quality of life of vulnerable older adults across care settings including clinics, hospital, home, and nursing homes.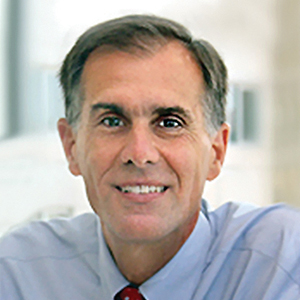 Peter Hollmann, MD, AGSF
Treasurer
Chief Medical Officer, University Medicine
Cranston, RI
Dr. Hollmann serves as physician lead for the Operations Division of University Medicine. A key member of the senior management team, he is responsible for overseeing the delivery of affordable, quality healthcare services and performance improvement activities for the practice management and operations team. He is also responsible for the development of innovative clinical programs in collaboration with internal and external strategic business partners.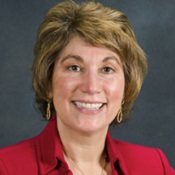 Annette (Annie) M. Medina-Walpole, MD, AGSF
Secretary
Paul H. Fine Professor of Medicine
Chief, Division of Geriatrics & Aging
University of Rochester Medical Center
Dr. Medina-Walpole's influence in Rochester is perhaps matched only by her influence on the work of the AGS.  She is a natural-born leader whose impact has helped shape geriatric care and training since she came to Rochester in 1998. Through her efforts, aging became one of six integrated themes for the entire medical student community and training of hospitalists and subspecialists in geriatrics has flourished. In two decades as an AGS member, her passion for improving the health, well-being and independence of older adults has influenced the numerous emerging health professionals who have benefitted from her guidance.
Directors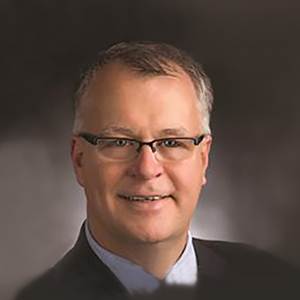 Kyle Allen, DO, AGSF
Vice President of Clinical Integration
Medical Director of Geriatric Medicine and Lifelong Health
Riverside Health System
Newport News, VA
Dr. Allen is Board Certified in Family Medicine with Certificates of Added Qualifications in Geriatrics, and has invested his work life in building systems, teams, and processes that improve safety and care of older adults and those with complex illness. Dr. Allen's professional career has spanned aspects of care from private practice, clinical educator, researcher, Veterans Affairs clinician, Division Chief, service line leader, and vice president for clinical integration.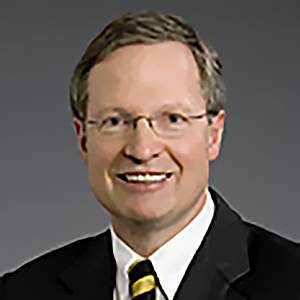 William B. Applegate, MD, MPH, MACP, AGSF
Ex officio
Professor
Wake Forest School of Medicine
Editor-in-Chief
Journal of the American Geriatrics Society
A leading figure at Wake Forest School of Medicine and a veteran geriatrics researcher, author, and editor, Dr. Applegate is the Editor-in-Chief of the Journal of the American Geriatrics Society (JAGS). In this role, Dr. Applegate drives strategic vision, focus, and operations for one of the leading and only academic journals dedicated to geriatrics expertise and informing a workforce equipped to meet the needs of America's 46 million older adults.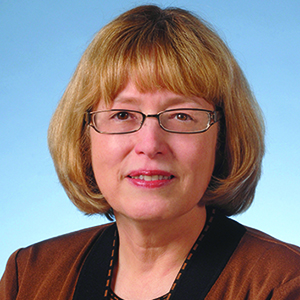 Jan Busby-Whitehead, MD, AGSF
Ex officio
Professor of Medicine
University of North Carolina, Chapel Hill
Dr. Busby-Whitehead is committed to the preservation and improvement of older adult health through research that serves to develop and increase the reach of geriatric education. Her research in aging includes preserving musculoskeletal health, mitigating falls in older adults, assessing racial disparities, and developing and testing a treatment program for fecal incontinence in frail elders.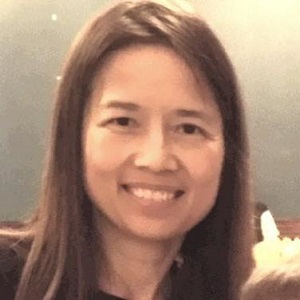 Diane Chau, MD, FACP
Associate Professor
University of California, San Diego
President of the California AGS State Affiliate and an AGS Board Representative for the Council of State Affiliate Representatives, Dr. Chau has been providing care focused on older adults since 2002. This includes primary care, skilled nursing care at the Veteran Affairs Community Living Center, and work through the Program of All Inclusive Care for the Elderly. Dr. Chau has a strong history in academic geriatrics and has been funded by the Health Resources & Services Administration since 2003 with multiple publications. Currently, Dr. Chau is the Project Director for the San Diego Geriatrics Workforce Enhancement Project. She is passionate about the transformation of healthcare using technology.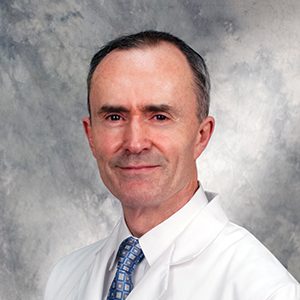 Patrick Coll, MD, AGSF
Professor, Family Medicine
University of Connecticut Health Center
Dr. Coll, a graduate of Trinity College, Dublin, had the good fortune of being the first fellow in geriatric medicine at the University of Connecticut Health Center (UCHC). He is now a professor of Family Medicine and Medicine and the Medical Director for Senior Health at UCHC. Dr. Coll has dedicated his professional career to the improvement and expansion of clinical geriatrics programs as tools for teaching high-quality geriatrics. He is interested in promoting both high-quality care for older patients and life practices that facilitate healthy aging.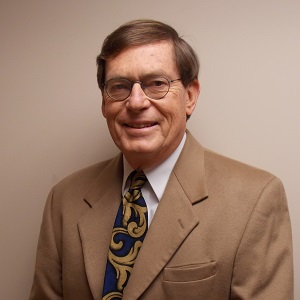 Jerome Epplin, MD, FAAFP, CMD, AGSF
Physician
Litchfield Family Practice Center
An AGS member since 1992, Dr. Epplin is a geriatrician with the Litchfield Family Practice Center—a rural health clinic in Illinois—and a Clinical Professor in the Department of Family Medicine at Southern Illinois University School of Medicine. In addition to training countless students and caring for older adults in underserved rural communities, Dr. Epplin is Medical Director at three nursing homes and worked with the American Board of Internal Medicine-American Board of Family Practice for more than 15 years on the Certificate of Added Qualifications (CAQ) in geriatrics exam.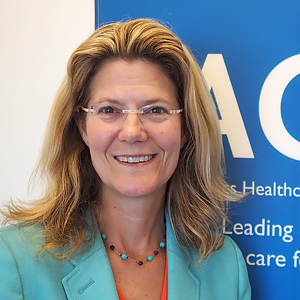 Donna Fick, PhD, GCNS-BC, FGSA, FAAN
Elouise Ross Eberly Endowed Professor
Penn State College of Nursing, School of Psychiatry, and College of Medicine
University Park, PA
Dr. Fick's program of research focuses on improving detection and management of delirium superimposed on dementia in older adults, as well as inappropriate medication use. Her current funded research focuses on  detection of delirium in the hospital setting with E. Marcantonio (MPI), and leading a mentoring task force as part of a grant to build an interdisciplinary collaborative network of delirium researchers nationally and internationally for the Network for Investigation of Delirium across the U.S. (NIDUS; S. Inouye, PI).  Both grants are funded by the National Institutes of Health.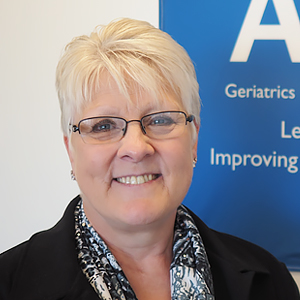 Kathryn (Kathy) I. Frank, RN, PhD, AGSF
Geriatric Program Administrator
Indiana University-Purdue University Indianapolis
An AGS Board Representative for the Council of State Affiliate Representatives, Dr. Frank was instrumental in the development of the Indiana Geriatrics Society, a state chapter of the AGS. She supported the development and implementation of the Acute Care for Elders (ACE), Geriatric Resources for Assessment and Care of Elders (GRACE), and Optimizing Patient Transfers, Impacting Medical Quality and Improving Symptoms: Transforming Institutional Care (OPTIMISTIC) clinical programs of IU Geriatrics, and serves as Co-Project Manager for the Indiana Geriatrics Workforce Enhancement Program (GWEP). Dr. Frank is a member of the Honor Society of Nursing, Sigma Theta Tau International.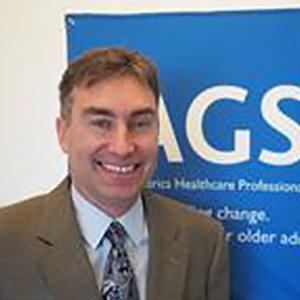 G. Michael Harper, MD, AGSF
Professor of Medicine
University of California, San Francisco
San Francisco VA Medical Center
Dr. Harper is a Professor of Medicine and the Associate Director for Strategy for Tideswell at UCSF. Dr. Harper is Clinician-Educator and a member of the UCSF Haile T. Debas Academy of Medical Educators. As one of 4 UCSF School of Medicine Advisory College Mentors Dr. Harper provides academic, career and personal advising to medical students. He is the past Chair of the Association of Directors of Geriatric Academic Programs (ADGAP) Fellowship Directors Group, past Co-Chair of the American Geriatrics Society (AGS) Junior and Mid-Career Faculty Task Force, and is a member of the AGS Board of Directors.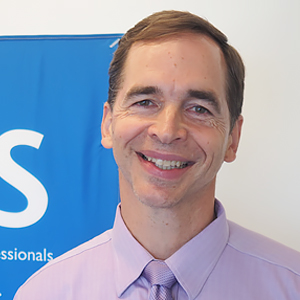 Victor Hirth, MD, MHA, AGSF
Chief of the Division of Geriatrics
University of South Carolina
Columbia, SC
Dr. Hirth was recruited to Palmetto Health/USC School of Medicine in 1994. He was the originator of the Senior Primary Care Practice and co-developed the Geriatric Fellowship training program and the Acute Care for the Elderly unit. Dr. Hirth has obtained several large training and education grants, as well as conducted research on the elderly in osteoporosis, Alzheimer's disease, and fall detection.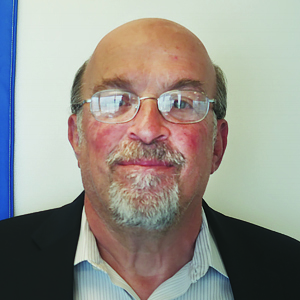 Alan Lazaroff, MD
Physician Health Partners
Centennial, CO
Alan Lazaroff has practiced geriatric medicine since 1978. His professional activities have included creating and leading a single-specialty geriatrics group practice, founding a Program of All-Inclusive Care of the Elderly and serving as its board chair for 19 years, working with other primary care doctors and payers to build a successful global risk Medicare Advantage program, and helping to lead Physician Health Partners' Pioneer ACO and MSSP efforts.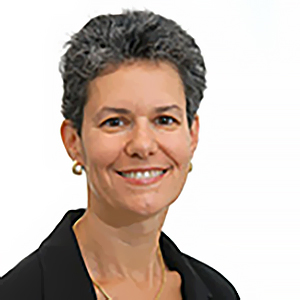 Sharon A. Levine, MD, AGSF
Professor of Medicine
Boston University School of Medicine
Boston, MA
Dr. Levine received her medical degree from Albert Einstein College of Medicine and completed her residency in internal medicine at Yale-New Haven Hospital. After teaching medicine at Yale for two years, Dr. Levine was recruited to Boston University, where she continues to teach students, residents and fellows; make home visits to frail, homebound elders; and develop educational programs in geriatrics.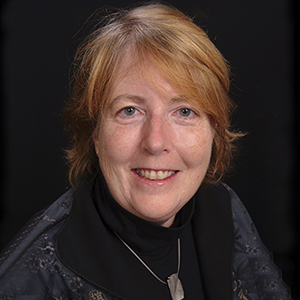 Nancy E. Lundebjerg, MPA
Ex officio
Chief Executive Officer
American Geriatrics Society
Ms. Lundebjerg oversees public policy, internal and external communications, professional and public education, membership, governance, and grant-funded projects supporting the work of a society that represents more than 6,000 health professionals specializing in geriatric care. Ms. Lundebjerg holds a BA in English Literature from Connecticut College and a Master of Public Administration degree from the University of Hartford, where she was a Woodruff Scholar.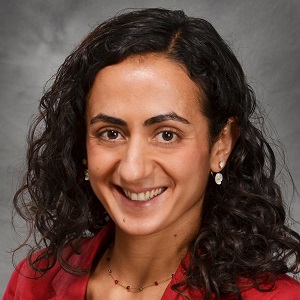 Lena Kate Makaroun, MD
Ex officio
Fellow-in-Training
University of Washington, VA Puget Sound Medical Center
A Fellow-in-Training at the University of Washington and a Health Services Research Fellow with the VA Puget Sound Health Care System, Dr. Makaroun serves as the AGS ex officio Board Member representing early career professionals. Having graduated from Weill Cornell Medical College in 2012, Dr. Makaroun completed her internal medicine residency and geriatrics fellowship at UCSF. She has a particular interest in the intersection between health policy and health equity, with a focus on health systems and social determinants of aging health. She will be joining the VA Pittsburgh Healthcare System and the University of Pittsburgh in July 2018 to continue her research training and career studying elder abuse.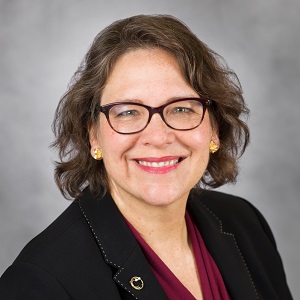 Alison A. Moore, MD, MPH, AGSF
Professor
University of California, San Diego
Dr. Moore is Professor of Medicine, Larry L. Hillblom Chair in Geriatric Medicine, and the Chief of the Division of Geriatrics at the University of California, San Diego. She is a physician scientist whose research focuses on the epidemiology and health-related effects of alcohol and other substances in older adults, as well as on screening and brief interventions to reduce unhealthy alcohol use. She is also deeply committed to both caring for older adults and mentoring others in geriatrics and gerontology.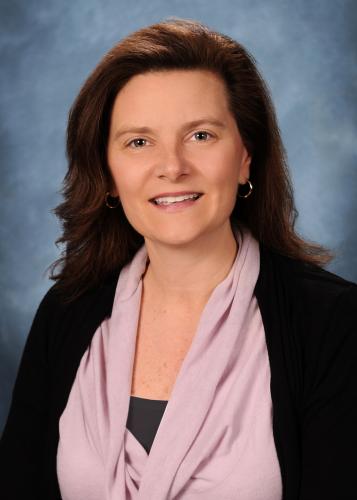 Susan Parks, MD
Ex officio
Division Director and Associate Professor
Thomas Jefferson University
Dr. Parks joined the Department of Family and Community Medicine in the Sidney Kimmel Medical College at Thomas Jefferson University in 1994. Appointed Director of the Geriatrics Fellowship Program in 2002, Dr. Parks helped enhance the popularity and prestige of the fellowship program. Since 2006, Dr. Parks has also led the development of palliative care services at Thomas Jefferson University Hospitals. More recently, she also helped develop an outpatient geriatric practice dedicated to providing patient and family-centered care for older patients.
Mark Supiano, MD, AGSF
Professor and Chief, Geriatrics Division
University of Utah
Dr. Supiano is a geriatrician at University of Utah Health Care and the Salt Lake City VA Medical Center. His clinical interests include providing comprehensive geriatric assessment consultations with a particular interest in high blood pressure and disorders of blood pressure regulation. Throughout his career, Dr. Supiano has responded to the demographic imperative of aging in his clinical practice, in conducting patient-oriented clinical research, and in medical education. He presently serves as Chair of the Board of Directors for ADGAP and is on the editorial board for the Journal of the American Geriatrics Society.
Disclosures
Laurie G. Jacobs, MD, AGSF
Nothing to disclose
Sunny Linnebur, PharmD, BCGP, BCPS
Disclosure
Committee member: Kindred Healthcare, Nursing Division; Colorado Access Inc.
Consulting Fees: Kindred Healthcare, Nursing Division; Colorado Access Inc; Gordon and Rees Law Firm
Honoraria: ASHP, APhA, Merck Manuals, Korean Society of Health-System Pharmacists, Seoul Pharmaceutical Association
Expense Reimbursement: University of Utah School of Medicine
Debra Saliba, MD, MPH, AGSF
Disclosure
Board of Directors: California Association of Long Term Care Medicine
Committee member & expense reimbursement: National Quality Forum
Salary: UCLA; Veterans Administration; RAND corporation
Grants: Veterans Administration HSR&D and QUERI program; The SCAN Foundation; National Institute on Aging; The California HealthCare Foundation; Baycrest Center for Geriatric Care
Contractual Payments for Goods or Services: Centers for Medicare & Medicaid Services; the California Department of Social Services
Peter Hollmann, MD, AGSF
Disclosure
Officer: RI Medical Society
Board of Directors: Fruit Hill Adult Day (RI), St Elizabeth's Community (RI), RI Medical Society
Committee member: RUC (AMA), CTC-RI (PCMH statewide project), GMAP (NCQA), Beers Panel (AGS)
Consulting Fees: AMA CPT
Expense reimbursement: AMA, NCQA
Annette (Annie) M. Medina-Walpole, MD, AGSF
Disclosure
Grants: HRSA - Geriatric Workforce Enhancement Program Grant
Kyle Allen, DO, AGSF
Disclosure
Board of Directors: Peninsula Area Agency on Aging, Newport News, VA
Committee Member: Commonwealth Council on Aging, Richmond VA
Consulting Fees: Health Dimensions Group
Honoraria: Florida Hospitals, Practice Change Leaders Program- JA Hartford Foundation , Atlantic Philanthropies
Expense Reimbursement: Practice Change Leaders Program. Commonwealth of VA
William B. Applegate, MD, MPH, MACP, AGSF
Nothing to disclose
Jan Busby-Whitehead, MD, AGSF
Disclosure
Officer: NAGEC/NAGE
Board of Directors: NAGEC/NAGE, Rome Foundation
Committee member: AAIM, Pfizer Scientific Review Committee
Consulting Fees: Ferring Pharmaceuticals, Biomerica USA
Royalties: Cambridge University Press, Rome Foundation
Grants: HRSA, Hartford Foundation,NIA, NIDDK, AHRQ, Ferring Pharmaceuticals, Takeda Pharmaceuticals
Honoria: Pfizer
Expense Reimbursement: AAIM, Reynolds Foundation, Hartford Foundation
Diane Chau, MD, FACP
Nothing to disclose
Patrick Coll, MD, AGSF
Nothing to disclose
Jerome Epplin, MD, FAAFP, CMD, AGSF
Disclosure
Donna Fick, PhD, GCNS-BC, FGSA, FAAN
Disclosure
Serve as a paid consultant for SLACK Inc, Editor of the Journal of Gerontological Nursing, and Precision Health Economics. Serve as a consultant using DELPHI technique and methods. Received delirium grants from the National Institute of Health (2016 - ), and spouse owns Anacor stock.
Kathryn (Kathy) I. Frank, RN, PhD, AGSF
Disclosure
Officer: Indiana Geriatrics Society
Board of Directors: Indiana Geriatrics Society, CICOA Aging & In-Home Solutions, and the State Board of Health Facility Administrators
Expense Reimbursement: State Board of Health Facility Administrators
G. Michael Harper, MD, AGSF
Disclosure
Salary: U.S. Department of Veterans Affairs; University of California, San Francisco
Consulting Fees: Donnelly, Nelson,Depolo and Murray (Spouse); Carroll, Kelly, Trotter, Franzen and McKenna (Spouse); Riggio, Mordaunt, and Kelly (Spouse)
Royalties: McGraw Hill
Grants: D.W. Reynolds Foundation; JA Hartford Foundation; U.S Department of Health and Human Services; University of California, San Francisco
Honoraria: National Board of Medical Examiners; University of Utah; University of Indiana; American Geriatrics Society; JA Hartford Foundation
Expense Reimbursement: National Board of Medical Examiners; American Geriatrics Society; University of California, San Francisco; University of Utah; University of Indiana
Victor Hirth, MD, MHA, AGSF
Disclosure
Serves as an officer for Advanced Smart Systems Evaluation and Technology, LLC, HWL Patient Collaboration Systems, LLC and a Board of Director for Still Hopes Retirement community, Community Health Inoovations
Alan Lazaroff, MD
Nothing to disclose
Sharon A. Levine, MD, AGSF
Disclosure
ABIM Foundation trustee
Advisory Board: HRSA- Advisory Committee for Interdisciplinary and Community-based Linkages (ACICBL)
Committee member: Geriatrics Subspecialty Board, ABIM
Consulting Fees: Landmark Health
Grants: HRSA, Donald W. Reynolds Foundation (via Duke), Hearst Foundations (through ADGAP)
Expense Reimbursement: Landmark Health, ABIM, ABIM Foundation, HRSA
Nancy E. Lundebjerg, MPA
Disclosure
Board of Directors: Eldercare Workforce Alliance
Honoraria: John A. Hartford Foundation
Expense Reimbursement: UC Irvine, John A Hartford Foundation
Lena Kate Makaroun, MD
Nothing to disclose
Alison A. Moore, MD, MPH, AGSF
Nothing to disclose
Susan Parks, MD
Nothing to disclose
Mark Supiano, MD, AGSF
Disclosure